Discover this beautiful North Fork Timber Frame Home! The timber frame design our client chose is one of our most popular timber frame plans, our Classic Homestead 1! The Classic Homestead 1 timber frame floor plan features a nice compact footprint and 1,800 SF. This floor plan features an open concept great room, dining room and kitchen, and a first-floor master suite. Upstairs, two bedrooms, a full bath, and a loft that overlooks the first floor. Visit our website to check out our Classic Homestead 1 timber frame floor plan.  This timber frame floor plan is sure to wow you!
We worked with our client who built in the North Fork region on Long Island in New York to customize our popular 1,800 SF timber frame floor plan.  We took the original Classic Homestead 1 layout and added another bedroom to the first floor, increasing the SF to just over 1,900 SF. Two bedrooms are located on the first floor with a shared bathroom and the homeowners created a spacious master bedroom suite on the second floor. They also added doors to open up the space to the first-floor living space.
North Fork Timber Frame Home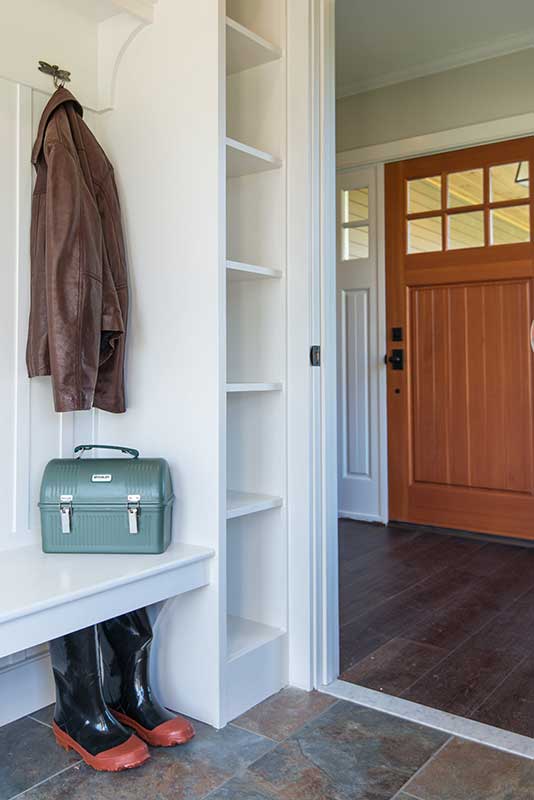 The client built the entryway with conventional construction, you would never know this is a timber frame home!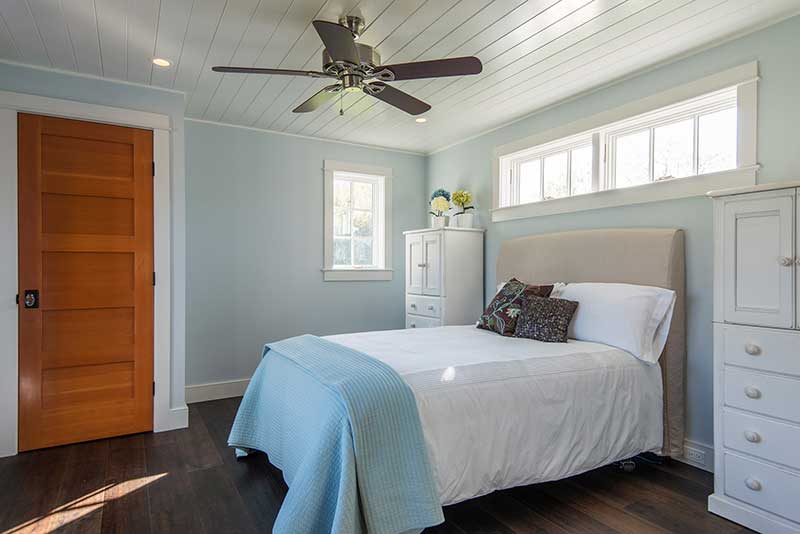 Though this home is mostly timber frame, there is a bedroom wing off of the first floor that was also built with conventional construction.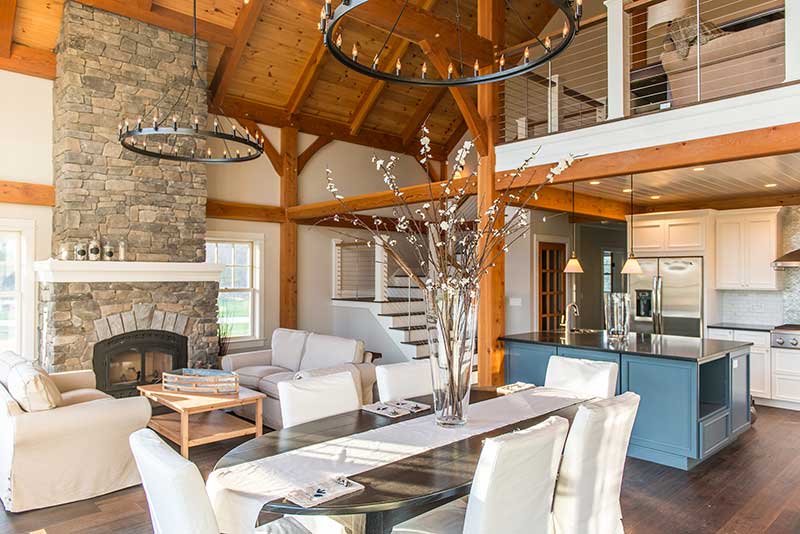 A great example of how an open concept great room, dining and kitchen room.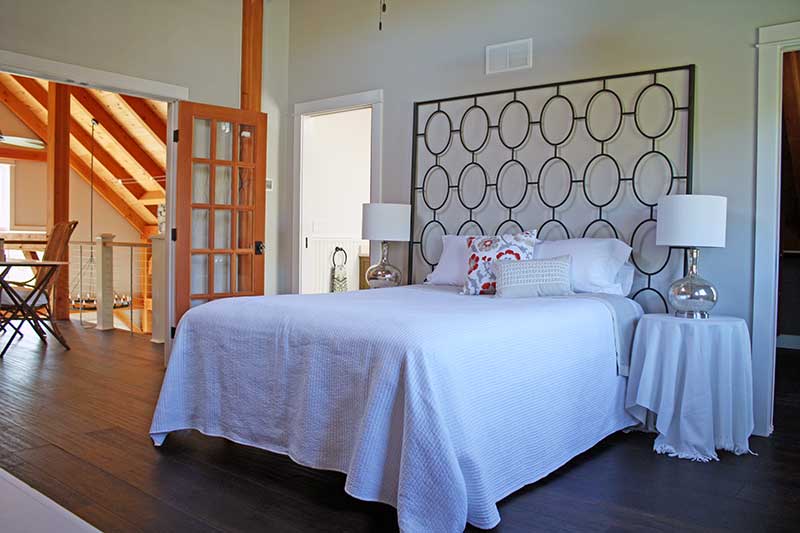 The master bedroom suite is located on the second floor and features beautiful french doors that lead out to the loft that overlooks the floor below.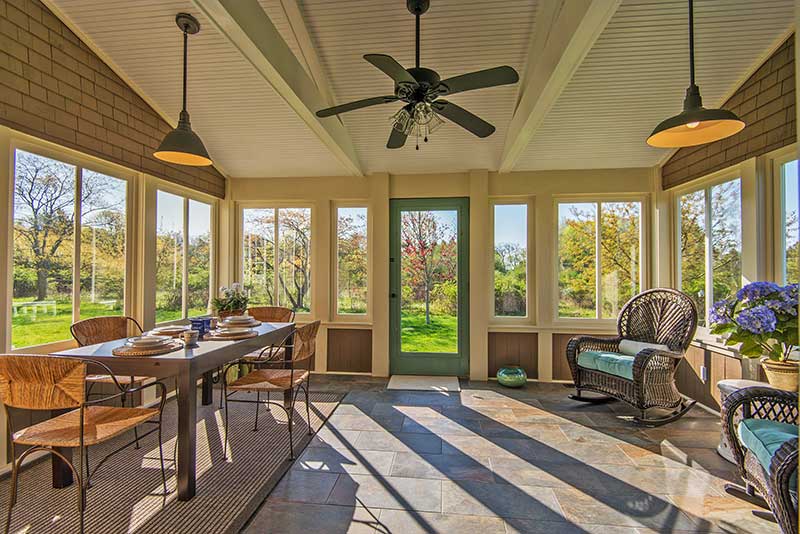 The homeowner's added a sun porch to enjoy the evenings and a glass of wine.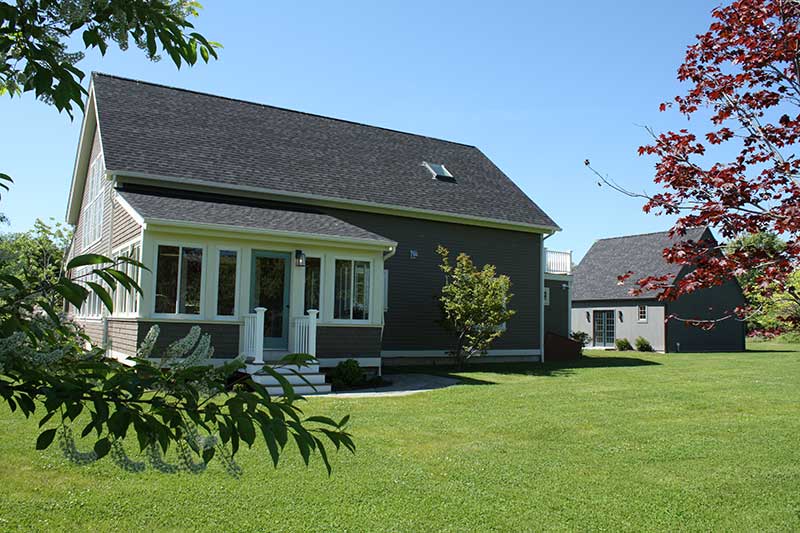 Here is the backside of the timber frame house where the sun porch is located. It's perfect for easy access to the backyard. 
Interested in learning more about our timber frame homes? Call us today at 800.636.0993 to speak with a project coordinator!
*Photo Credit: Jerry Cibulski, Realtor