Davis Frame Company has worked with hundreds of clients to give them a timber frame house design unique to them. An increasingly popular design element many of our clients wish to include is an octagonal timber framed room. One of our first octagon timber frame projects was for a new home built in Virginia. Ever since we designed and crafted that octagon home, we've had a steady increase in octagon timber frame design. House designs have come a long way and more people are choosing to add creative touches to make their homes unique to them.
Check out a few of our timber frame octagon projects below: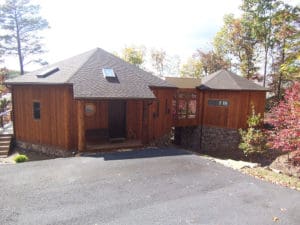 This octagonal shaped timber frame home features two separate octagons joined by a connector. This style design works perfectly for this lakeside home in Virginia.
 This custom timber frame home in Connecticut features an octagon room that is just as appealing on the outside as it is on the inside.
 The result for this Connecticut home is a beautiful timber frame dining area, a charming room to entertain family and friends.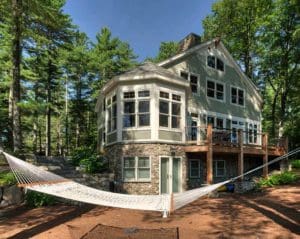 One significant benefit of using timber frame in your home is that it can work with any type of construction. From the outside, you can't tell that this octagon shaped room has beautiful exposed timber framing on the inside. Looking to add on to your current house? Try an octagon design to add architectural interest.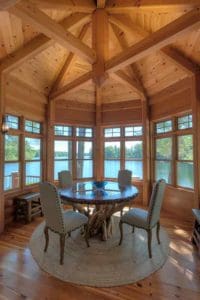 Interested in building your own unique timber frame room or house? Call us today at 800-636-0993, we would love to chat with you about your upcoming project.