Check out a sample of cozy timber frame homes with fireplaces! Many Davis Frame timber frame home owners incorporate fireplaces into their timber frame home design which enhances the charm and the warmth. With this brutal cold spell we are experiencing in New England, this couldn't a better time to dream and explore how cozy a timber frame home can be.
There is nothing more inviting than this timber frame great room featuring this gorgeous stone fireplace. The space also opens up into the dining room and kitchen making for great dinner parties in the winter.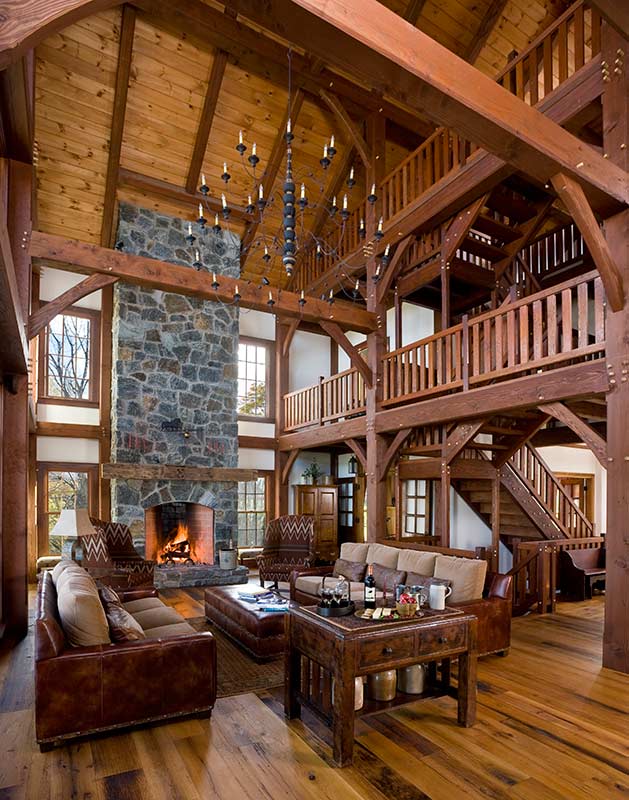 This gorgeous lakeside timber frame home features a grand timber frame great room with a cathedral ceiling. A large stone fireplace really adds ambiance to the space.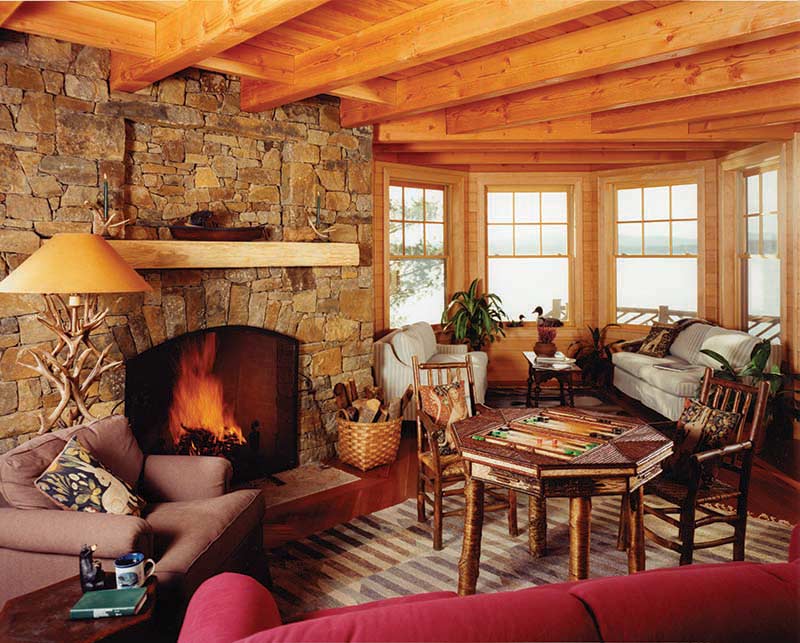 This lakeside timber frame home features a standard ceiling height and gorgeous pine tongue and groove for the ceiling. The space offers a quaint space to enjoy time with family and guests while enjoying a view of the lake.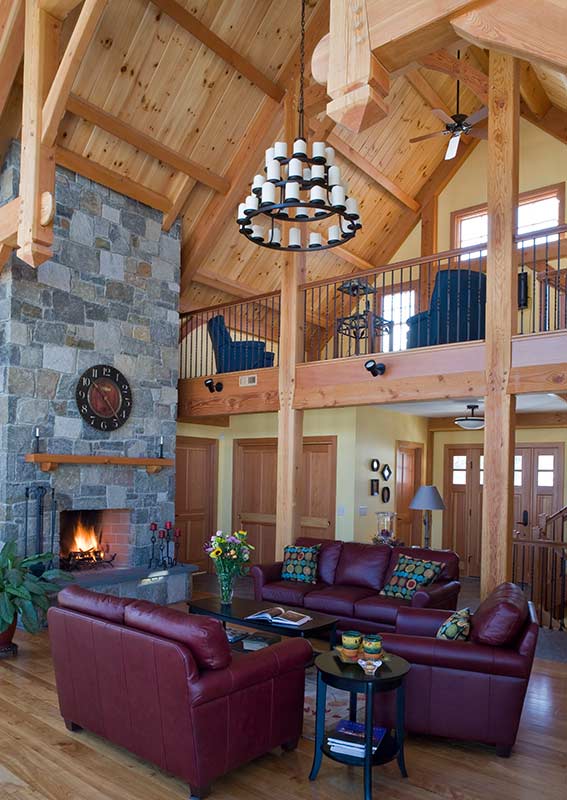 Here is another timber frame beauty showcasing a nice grand stone fireplace equipped with a timber frame mantle. The mantle ties in very nicely with the exposed warm Douglas Fir timbers.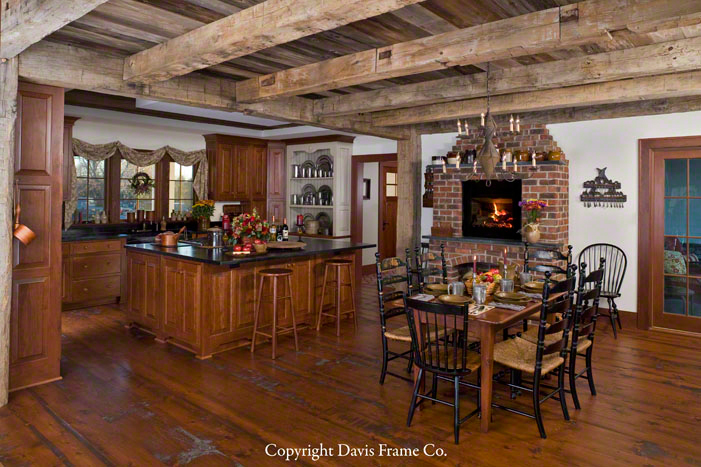 Although not a common detail, this reclaimed timber frame kitchen features a nice brick fireplace, reminding us of simpler times and from centuries past. The gorgeous new timber frame home used reclaimed timbers, giving the home a historic feel.
Love what you see and want to learn more about our timber frame homes? Call us today at 800.636.0993.