There is nothing more magical than a barn! It's no wonder why barn home living is so desirable, barn style homes evoke a comforting feeling and truly make a house feel like a home. Turning barns into homes is a huge trend however, it's not always easy to turn a barn into a home. It takes time to find an old barn that will fit your needs and sometimes, it takes more money to restore an old barn than to build new.
Here at Davis Timber Frame, we offer several barn home floor plans that replicate traditional barn structures and can achieve the same look, but provide you with a new and energy efficient home! If you still want that old rustic look, we can craft your barn home to include reclaimed timbers and work with you to design the ultimate barn home that will meet your needs. Modern-day barn homes also offer open concept floor plans, perfect for modern day entertaining.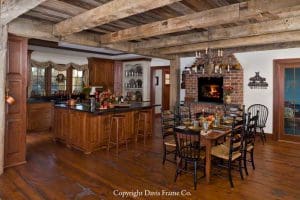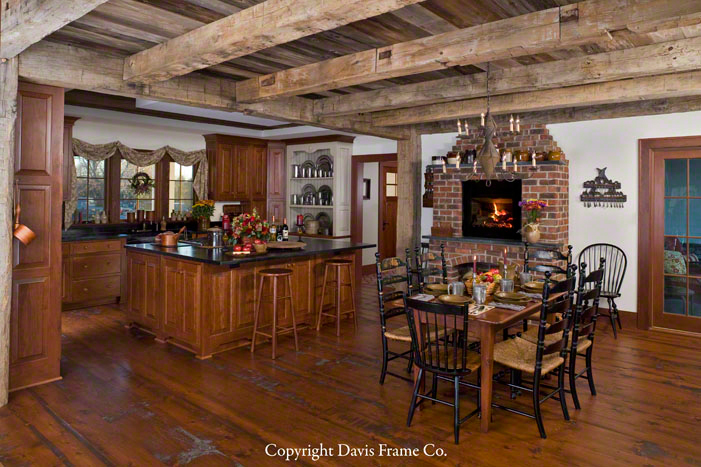 This timber frame kitchen features reclaimed timber framing and flooring to achieve a barn style look. You would never know this house was just built 2 years ago!
What other products make a barn home?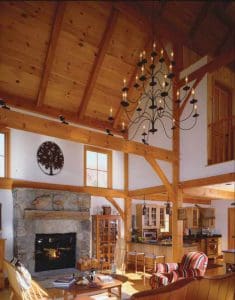 An open concept layout, cathedral ceiling, and exposed beams.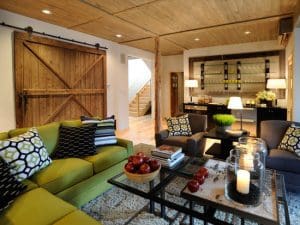 Barn style doors help achieve the ultimate barn feel. Use a barn style door as an interior accent or as an entry door. This HGTV Dream Home in Vermont features a beautiful barn door in the living room. Adding tongue and groove decking will also enhance your barn living experience.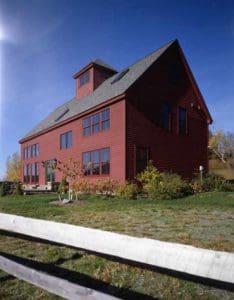 Add a cupola to allow natural lighting and to give the exterior of your home the ultimate barn home feel.
Simple, neutral decor, and baskets and reclaimed furniture, also are great accents to a barn home. Pottery Barn offers great home decor solutions!
Want more ideas on how to create barn home living? Visit our barn home living Pinterest board to see more of our favorite products!
Call 1-800-636-0993 to learn more about our timber frame and barn homes! We look forward to speaking with you about your new home or addition project.