While all of us at Davis Frame Company are working from home while sheltering-in-place, we are finding the need for creature comforts during these challenging times. What's more comforting than a simple, hearty, home-cooked meal? Whether you are working from home or an essential worker working outside the home, easy hearty recipes are a must. I know that I have been scouring the Internet for new recipes to make for my family, so I thought I would ask some of the Davis Frame crew to see if they had any comforting recipes they'd like share. Below are a couple of comfort food recipes that I have now added to my rotation, including a classic chili recipe and a regional meat pie recipe that you may or may not have ever heard of (it's worth a try!).
And, for inspiration, check out our timber frame home kitchens gallery!
Sean's Easy Beer Chili
Our team member, Sean shared his super simple and super tasty chili recipe. It's mostly a dump chili recipe and you can't go wrong with how much you want to add. Do you like more meat or onions? Feel free to add as much or as little as you like of the listed ingredients.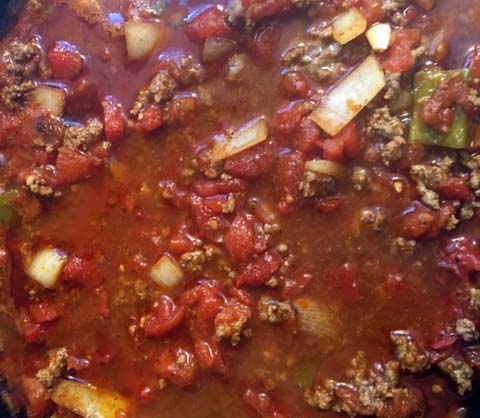 2 sweet onions, chopped
1 T minced garlic
2 lb ground meat of your choice
3 cans of beans, add a variety of kinds
1 large can, diced tomatoes
Jar of salsa
12 ounce can of beer
In a Dutch oven or large pot, saute onion (one or two depending on how much onion you like) over medium heat until soft. Next, add minced or chopped garlic and meat of choice until browned (ground beef is usually the popular choice). Once the meat is browned, add all the beans, diced tomatoes, and salsa. You can also add anything else that seems good, perhaps peppers! The last ingredient is key – add beer (approximately 12 ounces). Bring to a boil and then reduce heat and simmer down until thick.
Once done, add sour cream, shredded cheese, or crushed tortilla chips on top for an added wow factor!
Vicki's Tourtiere Recipe
This classic meat pie, famously known as Tourtiere, is often made during the holidays, but there's no reason why it shouldn't be enjoyed year-round. It's definitely a great family meal, offering warmth and comfort. Thanks to Vicki for sharing this amazing dish. If you haven't tried meat pie, you are missing out!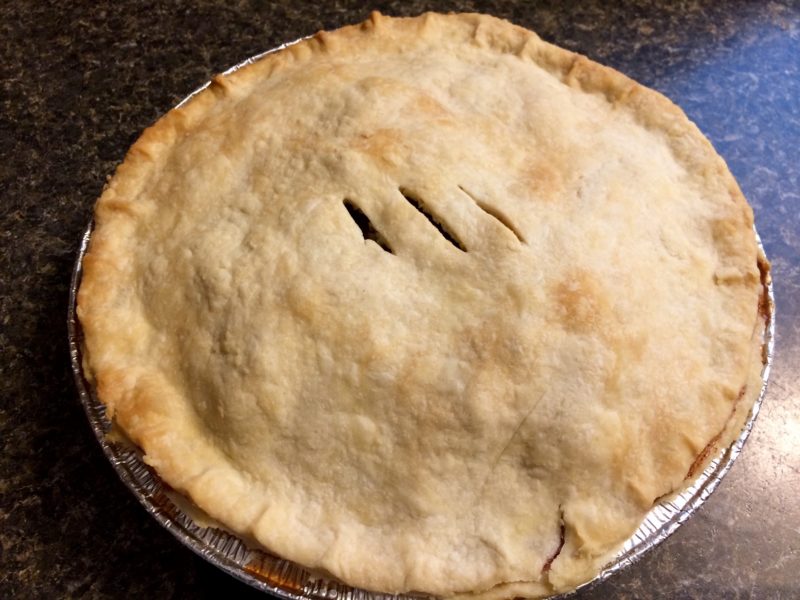 1 ½ pounds ground pork
Large baking potato
Small onion, diced
½ tsp. salt and pepper
½ tsp. ground cinnamon
¼ tsp. ground cloves
Dash ground allspice
½ cup water
Double crust pie crust
1 Egg beaten
Bake the potato, peel and mash it, and then set it aside. Next, brown ground pork and diced onions. Combine potato, pork, onion, spices, and water in a large frying pan and simmer for one hour until thickened.
Preheat oven to 350 degrees. Line a deep-dish pie plate with store-bought pie crust, top with meat mixture, and cover with top pie crust. Cut a steam vent in top crust. Brush with beaten egg and bake at 350 for 50 minutes. If the edges start to brown, cover with foil.
Serve warm and enjoy! If you like gravy, grab a store-bought pork gravy for bonus flavor.
We hope you enjoyed our recipe series! We will share another set of recipes next week. Be on the lookout!