Discover entertaining for the holidays in a timber frame home! There is nothing quite like a timber frame home, and if you haven't experienced being in one for yourself, you must. Timber frame homes are open in nature, lending to fabulous entertaining. With open concept living, you can have the whole family over without feeling on top of one another. Also, the warmth of the wood brings comfort and relaxation, which is nice when the holidays can be stressful in general.
Explore our favorite timber frame rooms that are perfect for holiday entertaining!
This is perhaps our favorite holiday setting, it's just perfectly set up for Thanksgiving entertaining! The dining room faces the great room, capturing a beautiful view of the fireplace. Not shown in this photo is the kitchen, which is situated directly behind the dining room. This entire space opens freely into one another, but there is a half wall you can see in this photo that helps give the feeling that the spaces are separate. Imagine sitting here with all of your family and friends!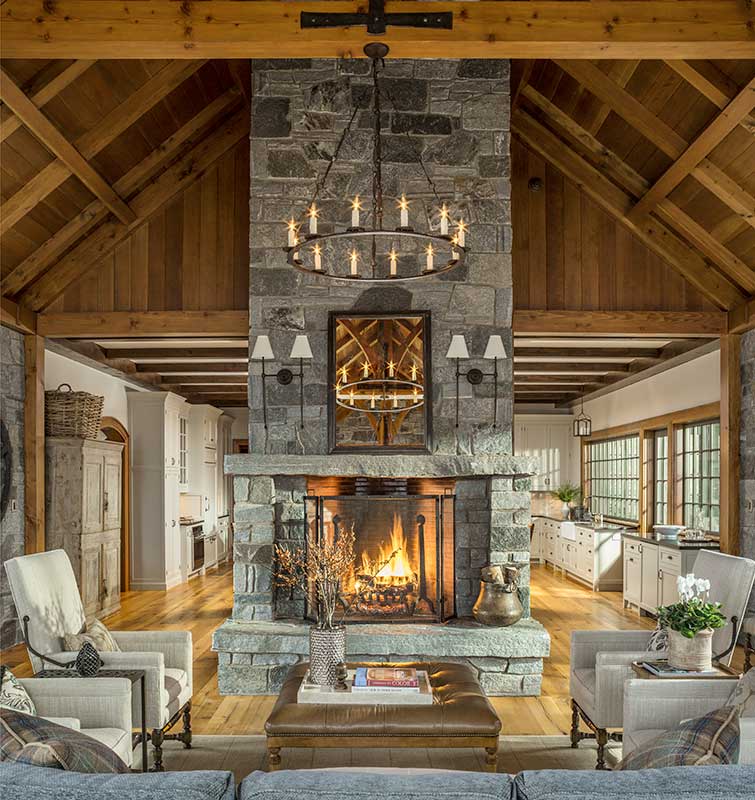 Isn't this timber frame great room just lovely? Built on Stratton Mountain in Vermont, this conventionally built home features a timber frame great room, dining room, and kitchen. This cozy space here says it all. What a great place to have a conversation with guests after a holiday meal.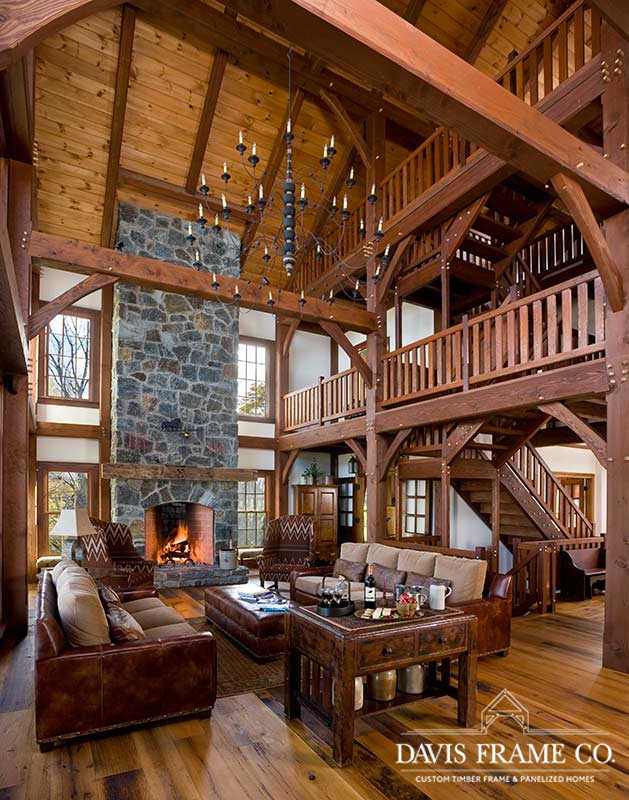 This beautiful timber frame home is located on Lake Ontario in New York. Warmth and charm are what this timber frame is all about. Our clients chose an Early American stain to give their new home an old-world look. The great room features plenty of space to entertain family and friends during the holidays. Although this space is not open to the kitchen and the dining room, the doorways are large and open, allowing guests to freely walk between the spaces. In the kitchen, which is not shown, is an eat-in space, allowing plenty of space to entertain guests while preparing a holiday meal.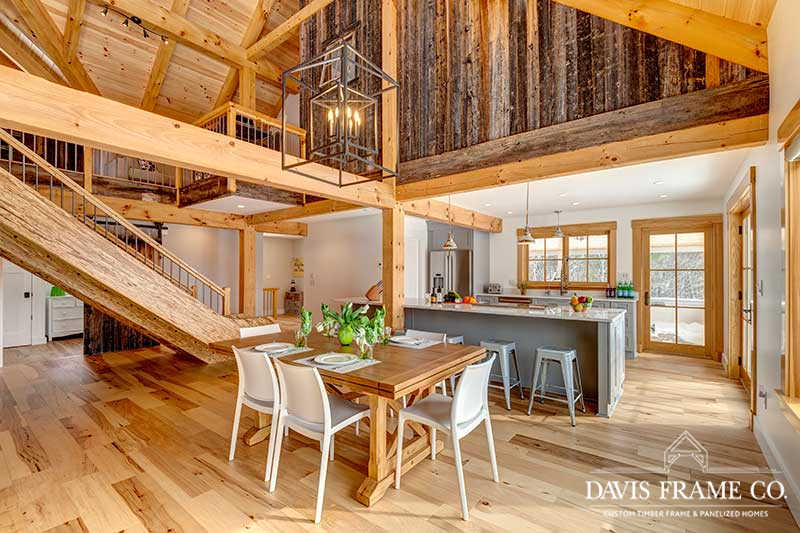 Located in Southern Vermont, this barn-style timber frame home offers rustic modern charm. The primary living spaces including the dining room, kitchen, and great room (not shown) open to one another. With this wide-open barn home floor plan, you can easily accommodate a lot of guests. PS: there is a slide shown here, so if you are in the loft, be sure to slide on down!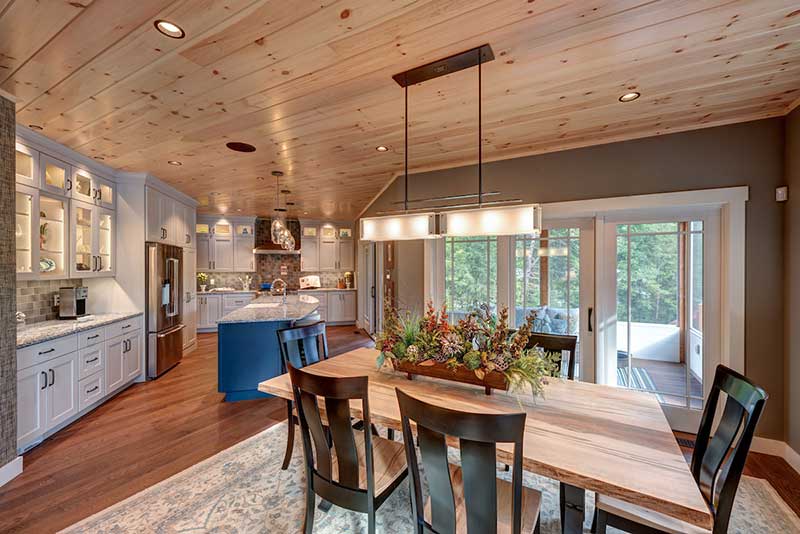 This Lake Winnipesaukee hybrid timber frame home features a great floor plan. Above is the kitchen and dining room, which open to one another. The kitchen also is spacious, allowing for easy entertaining during the holidays. Just beyond this space are sliding doors that lead out to a screened-in porch, expanding the entertaining space. Also, what a great space to grab fresh air when preparing a holiday meal.
Interested in learning more about our timber frame homes? Call us today at 800.636.0993!