Are you looking to escape the city and build in the country? With the current COVID-19 pandemic, crowded northeastern cities in New York, Massachusetts, and Connecticut have been hit hard and many people are worried about what the future might look like. The reality is that city and big town living comes more congestion, making it harder to responsibly socially distance. Is it possibly a good time to jump ship? At Davis Frame, we are seeing an increasing amount of interest from folks looking to relocate in more rural communities in New Hampshire or Vermont. Some are deciding to make a permanent residence change, acknowledging the benefit of remote workplaces, while others are looking to build their own country home to which they can escape when desired. Rural living indeed has its benefits – both New Hampshire and Vermont have experienced a much lower incidence rate than neighboring states due to a less dense population and more space to spread out.
We are going to steal some ideas from our previous blog post, build a vacation home in the country and rent in the city.
Not only is it appealing to consider having a home in rural New Hampshire or Vermont, but it also offers a slower pace of life and greater opportunities to get outside to enjoy the outdoors where social distancing is easy. If you are not looking to move permanently from your home in the city, New Hampshire and Vermont are easily accessible from northeaster urban areas.
Looking for ideas for your new country home? See a sample of our popular timber frame plans below: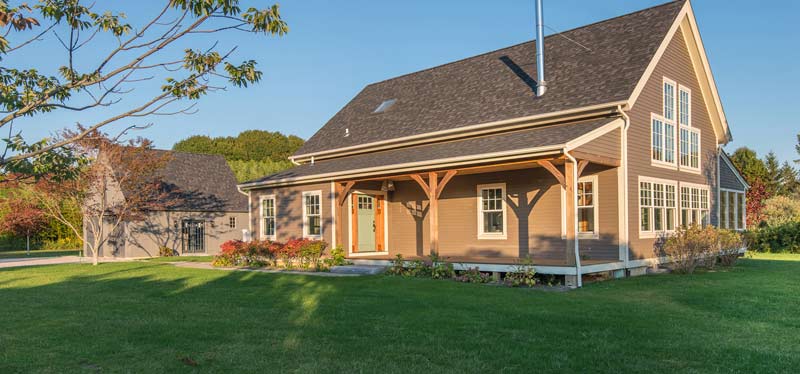 One of our most popular stock timber frame home plans is our Classic Homestead 1. It offers the ideal amount of square footage at 1,800 square feet; not too big or small. And the classic traditional New England home design is perfect for any New Hampshire or Vermont setting, whether in the woods, by the lake or ocean.

This timber frame floor plan really has it all with a compact footprint. There is a cute little farmer's porch that leads into the home. Within the entry is a small powder room for guests along with entrance into the spacious master suite. To the left is an open concept main-living space with the kitchen, dining room, and great room flowing into one another. This large open space makes the home the feel larger than it is and accommodates large gatherings with ease.
The second floor features two good-sized bedrooms, a shared bathroom, and a loft that overlooks the first floor. The second floor is a great place to enjoy the beauty of the timber frame and all that it has to offer.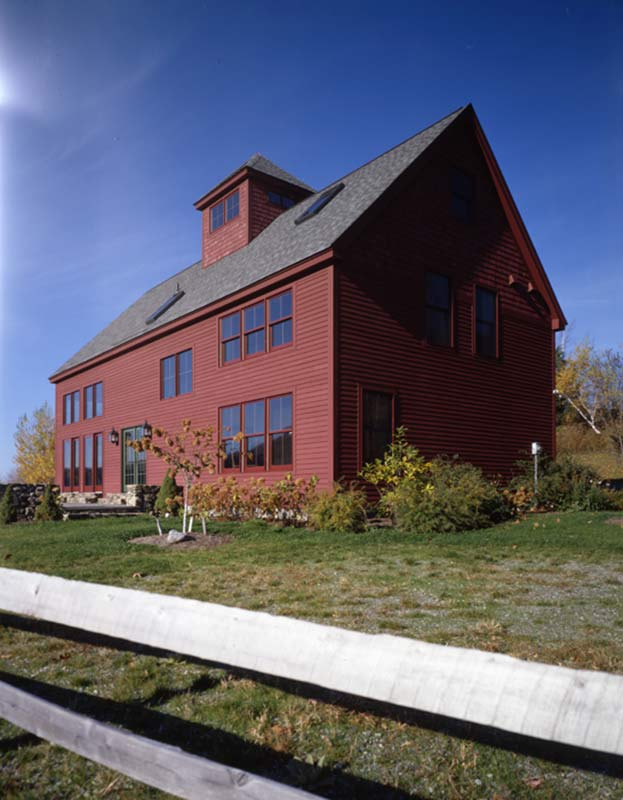 Back in the early 1990s, we crafted our first timber frame barn home, replicating the look of a traditional New England style barn. Ever since then, this classic barn-style home has become wildly popular. Over the years, we have crafted several variations of this barn home with the Classic Barn 2 timber frame plan by far our most popular of the bunch. The cupola really adds a charm that everyone loves.
The Classic Barn 2 floor plan is really well thought out and offers a great layout for a weekend getaway or a primary home. It has a 28'X52′ footprint and 2,500 square feet of living space. It also offers a traditional New England style look and fits into any setting in this region.
Upon entering the home, a large open concept great room and dining room with a vaulted ceiling and beautiful exposed timbers above is off to the left is. The dining room then flows right into the kitchen. To the right of the entry is a spacious master suite as well as the stairs leading to the second floor.
The second floor houses two bedrooms, an office, and a bathroom. The office can easily be turned into a small bedroom. A bonus third floor loft is also built into this plan and is perfect flex space. Can you imagine the fun kids can have with this space?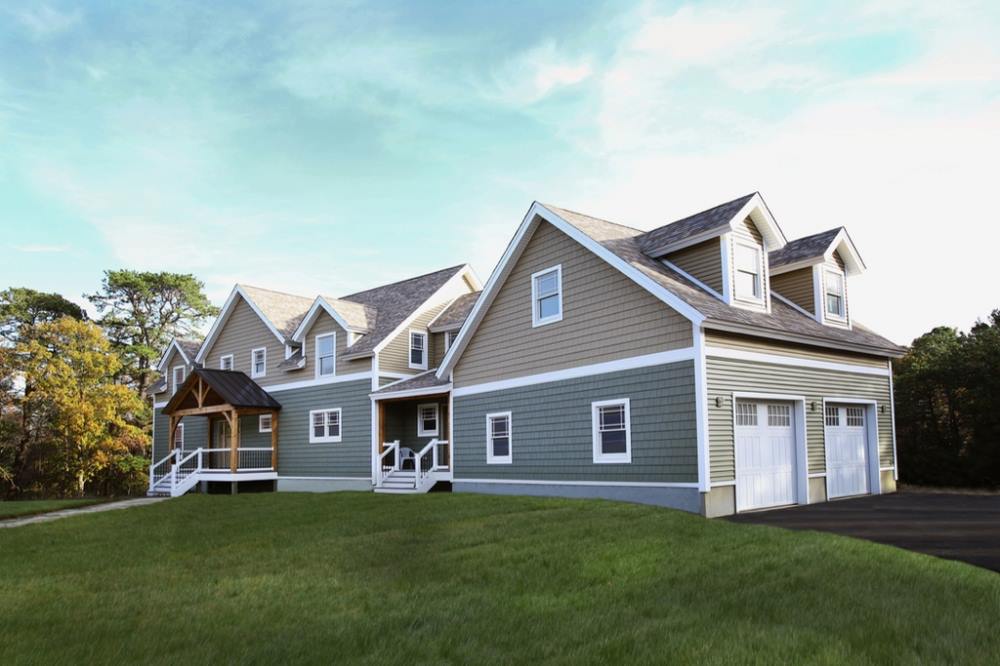 Our Lakeland timber frame home floor plan is 3,000 square feet with plenty of room for a family and their guests without being excessive. Over the years we have designed and crafted many timber frame homes that that use this layout as the foundation with modifications. The timber frame floor plan is very desirable with its expansive open concept first floor and spacious bedrooms.

The first-floor plan offers a spacious layout with a great room, dining room, and kitchen open to one another. The master bedroom suite is also located on the first floor. A wrap-around deck on the back is a perfect place to enjoy a summer evening.
The second-floor plan features plenty of room for the entire family with three additional bedrooms and a shared bathroom. An office and a loft are also located on the second floor and is open to below.
Interested in learning more about Davis Frame Company and what we have to offer? Call us today at 800.636.0993!