SPECIFICATIONS
Dimensions: 44′ x 36′
Bedrooms: 3
Bathrooms: 2.5
Total Sq Ft: 2,230
First Floor: 1,500
Second Floor: 730
Like the Bungalow 1, the Bungalow 2 is designed for modern living, while drawing its aesthetic inspiration from the turn-of-the-century Arts and Crafts Movement in architecture.
There's a spacious first floor master suite that offers privacy, while the kitchen is adjacent to open dining and great room, making these areas perfect for entertaining. The welcoming porch along the front of the home and on one side is complemented by a more private screened porch at the back.
The second floor features two spacious bedrooms and a full bathroom, all with exposed rafters, and a charming loft that can be used as a reading nook or office.
You may also like...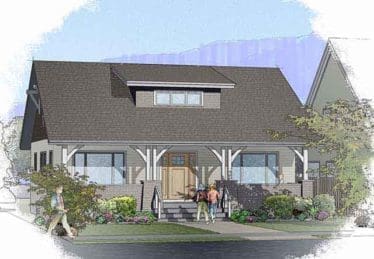 Bungalow 1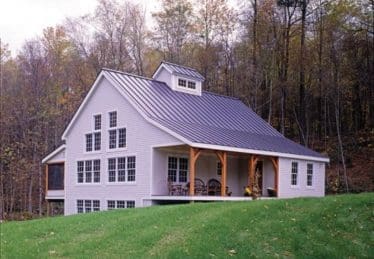 Classic Homestead 1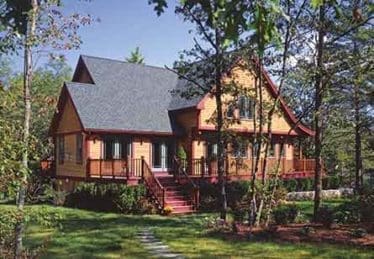 Contemporary Cottage