SPECIFICATIONS
Dimensions: 28′ x 52′, 12′ x20
Bedrooms: 5
Bathrooms: 2.5
Total Sq Ft: 3,000
First Floor: 1,696
Second Floor: 1,304
The main entry of this home is a covered porch built with our signature King Post Truss frame. This entry leads into a foyer and central cathedral-ceiling great room encompassed by a timber-framed gable extension centered at the back of the house, creating an expanded private living space that looks out on rear gardens or patios.
The first floor includes a master suite and great room which both have access to the outdoors at the back of the house. The first floor also features an enclosed kitchen, a secondary entrance with mudroom, half bath, and an office. The second floor is home to four bedrooms, a full bath and a loft that overlooks the great room below.
Cedar shingles and painted clapboards with matching trim are historically inspired complements to this modern barn design.
You may also like...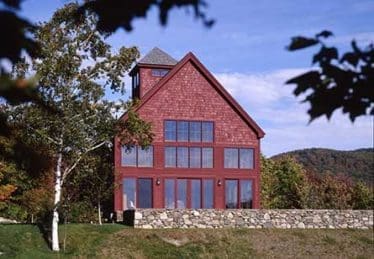 Classic Barn 2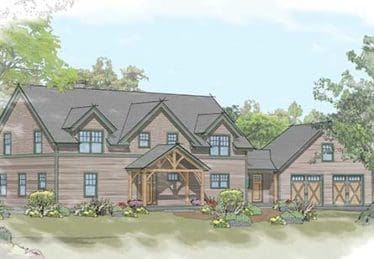 The Lakeland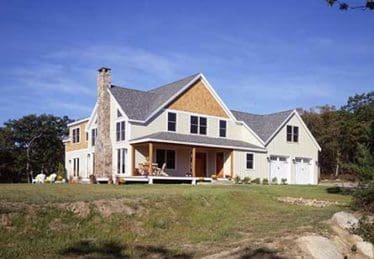 The Westbrook