Concertina I By MossCreek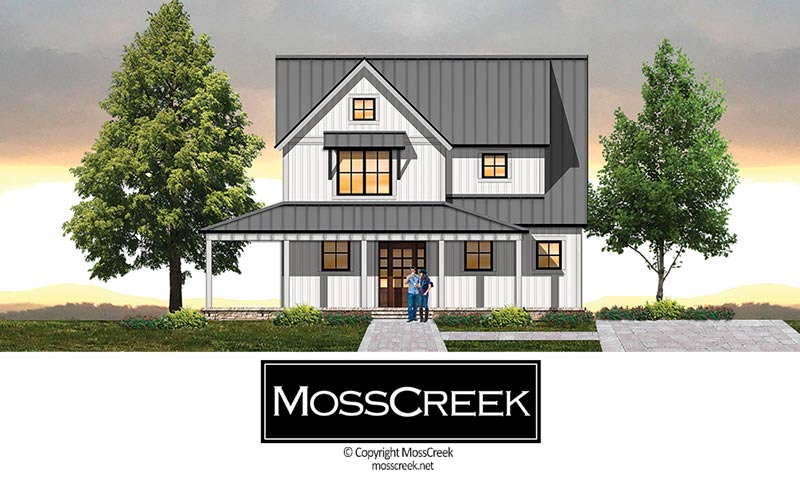 Specifications
Bedrooms: 3
Bathrooms: 2.5
Total Sq Ft: 1,630
First Floor: 1,024
Second Floor: 606
The Concertina is an instrument that was very popular in the middle and late 1800's and early 1900's in rural America. This "working class" instrument was brought over by German immigrants and easily found its way to the American Farm.
The Concertina Farmhouse by MossCreek is a reimagined farmhouse of the early 1900's. Minimalist modern elements combine nicely with historic farmhouse massing.
The design features open living areas and master suite with exposed beam ceilings on the main level. The vaulted ceiling of the great room lets dramatic light fill the home. On the upper level, the home features two pleasant guest rooms and a shared bathroom.
Whether you're looking to build a timber frame, post and beam or panelized home, we offer weather tight packages for every taste and style. Our packages not only include the structural framing, but also can include windows and doors as well as exterior finishes such as siding, roofing and trim.