SPECIFICATIONS
Bedrooms: 3
Bathrooms: 3.5
Total Sq Ft: 2,973
First Floor: 1,973
Second Floor: 1,000
In nature, the Ravens Nest is typically built of heavier sticks in rural areas and often includes a wide variety of colorful materials. The results are habitats that are easily recognizable and that have unique signature characteristics for each nest.
The Ravens Nest by MossCreek carries on the tradition of unique materials and color through stone, a stain washed timber and a galvanized metal roof. The Ravens Nest plan features 3 bedrooms, 3 1/2 baths, including a master on the main level. A large story and a half vaulted Great Room with exposed timber trusses and an open Kitchen / Dining complete a dramatic interior.
You may also like...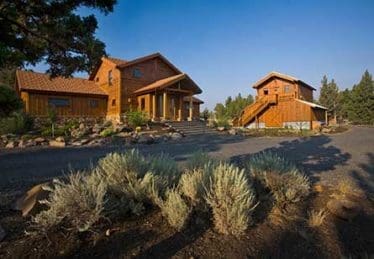 The Pacific Crest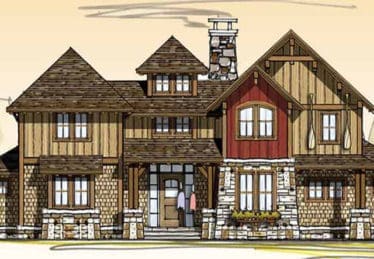 The Decoy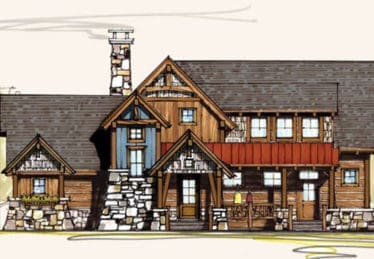 The Bitterroot