SPECIFICATIONS
Bedrooms: 2
Bathrooms: 2
Total Sq Ft: 1,240
First Floor: 780
Second Floor: 460
Fiddle is the English name for violin. During the 1800s, fiddles were a staple in many farmhouses across America. The Fiddle by MossCreek is a re-imagined version of the farmhouses of the 1800s. Minimalist modern elements combine nicely with a historic farmhouse massing.
The main level features an open living plan with large windows in the great room and a bedroom with a beamed ceiling. On the upper level, the Fiddle features a pleasant master suite and a generous loft.
At home on any mountain, meadow, or lake, the Fiddle is an ideal home for enjoying full time living or weekend getaways.
You may also like...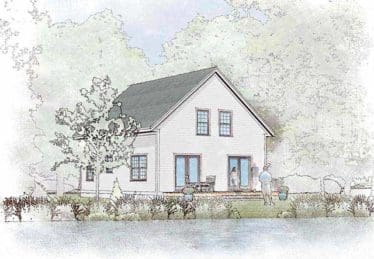 Classic Homestead 2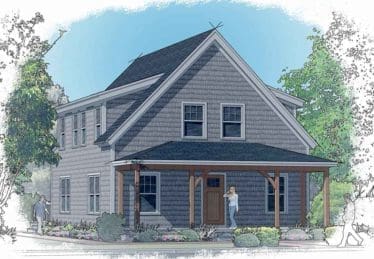 Classic Cape 1A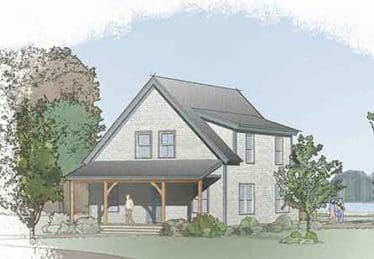 Classic Cape 1B