SPECIFICATIONS
Dimensions: 65′ x 28′
Bedrooms: 3
Bathrooms: 2.5
Total Sq Ft: 3,220
First Floor: 2,112
Second Floor: 1,108
This home was designed by architect Karen Smuland to blend in with the mountain setting and overlook a nearby lake. The covered porch is a timber frame with king post bents to shelter guests from the elements. Three steps up from the entry is the spectacular great room featuring a wall of windows in two directions. Two decks are accessible from the great room, inviting you outside to breathe that fresh mountain air.
The dining room is large enough to host a dinner party and it is conveniently located next to the well-designed kitchen. The natural flow from the kitchen, to the dining room, into the great room, is perfect for entertaining. The stunning master bedroom has its own balcony that is a private place for reading or relaxing.
The second floor has two large bedrooms and two bathrooms. An inspiring study space in the loft was designed to enjoy the surrounding views in multiple directions.
You may also like...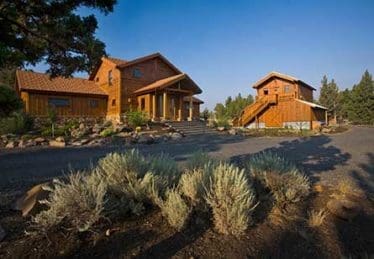 The Pacific Crest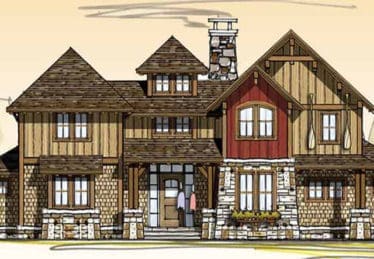 The Decoy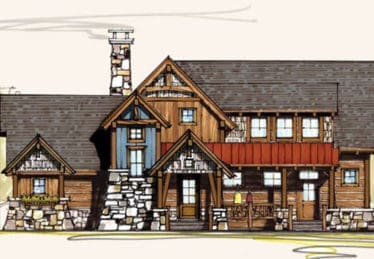 The Bitterroot