We are bringing you more floor plan options with MossCreek modern floor plans, a new line of modern home designs they are offering. MossCreek is a premier national home designer that produces beautiful Rustic American Craftsman and modern home designs. Offering MossCreek designs opens the design possibilities for our prospects. Often many of our clients like to choose an existing floor plan as a baseline. With MossCreek's large portfolio of designs, there is something for everyone! For a few years now we've been featuring many of their floor plans but we recently updated the models we are featuring to showcase more modernized plans. Whether you are looking to create a timber frame or conventional stick MossCreek home, we can work with you on a custom home materials package.
Check out a few of our new favorite MossCreek floor plans below:
The Concertina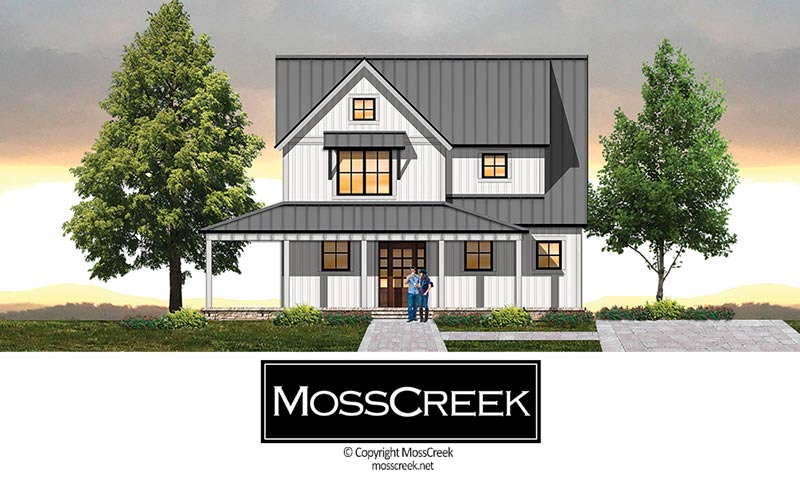 The Concertina by MossCreek is a great compact design at 1,630 SF and lives large with its open concept first-floor plan. The great room and dining room feature vaulted space lending itself to be a perfect timber frame design. A spacious master bedroom suite is also located on the first floor. The entire first floor features access to the 3 sided wrap-around porch. The second-floor hosts two bedrooms, and a shared bathroom.
The Jazz II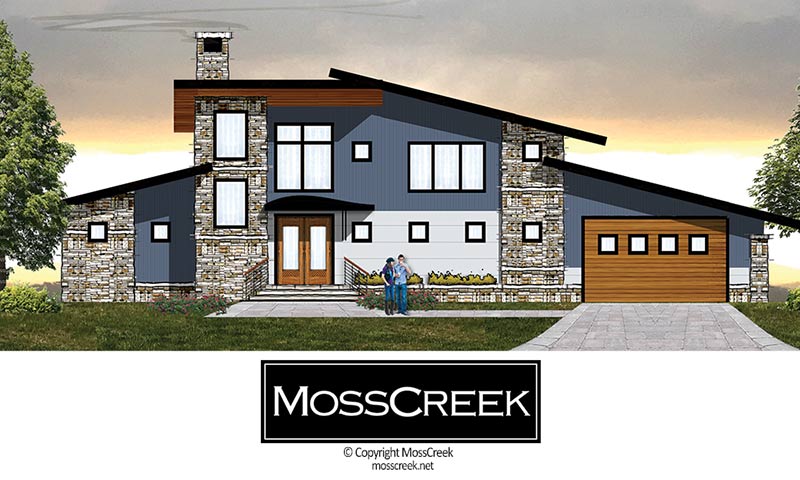 The Jazz II modern floor plan features a nice spacious floor plan featuring just under 2,500 SF and a dream open concept kitchen and dining room. A laundry area and walk-in pantry are located just off of this space, making for easy cleanup and entertaining. Just beyond this space is a vaulted great room. Off of the great room is the master bedroom suite. Two spacious bedrooms each with their own bathroom are located on the second floor along with a loft that overlooks the great room below. The great room would look fabulous and modern as a timber frame!
The Dulcimer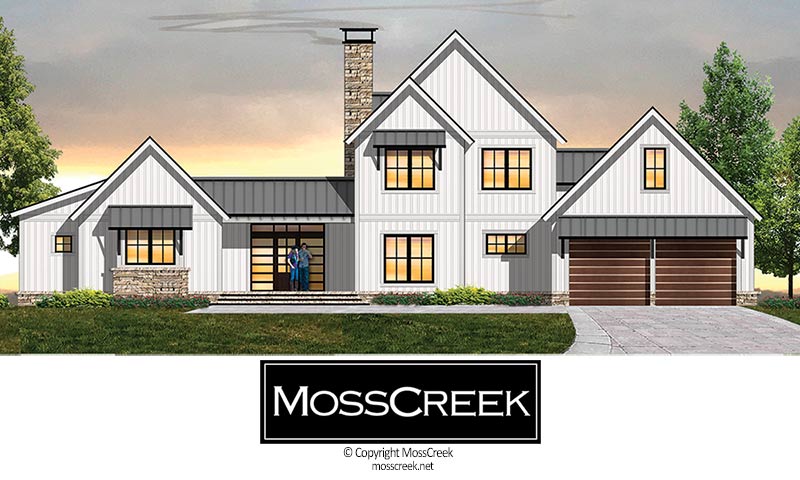 The Dulcimer by MossCreek is a fabulous modern floor plan featuring  2,751 SF. This modern farmhouse design would be perfect as a timber frame, hybrid timber frame or panelized home. The first-floor plan features a spacious open concept living area with the great room dining room and kitchen open to one another. To one side are a mudroom, laundry, and bathroom. To the opposite side leading through a gallery, is a spacious master bedroom suite. Off of the great room and master is a wonderful outdoor living space, equipped with an outdoor fireplace. On the second level, there are two good-sized bedrooms each with their own bathroom. A central den is also located upstairs between the two bedrooms. This is a great flex space for children or overnight guests.
Visit our website to check out all the MossCreek floor plans we feature! We can work with any MossCreek design, including their many craftsmen and modern floor plans featured on their website. Call us today at 800.636.0993 to learn more about working with Davis Frame Company!