This award winning Japanese timber frame tea house was built nestled into the surrounding hills of Vermont. Located next to a peaceful pond, the timber frame tea house pavilion is used to create an idyllic and welcoming feeling for the owner and guests. The owner of this beautiful Japanese-style pavilion uses this pavilion for entertaining. During the summer months, full-size screens can be put in place of the glass to bring the outdoors in. This Japanese timber frame pavilion even has an outdoor kitchen, perfect for barbecuing!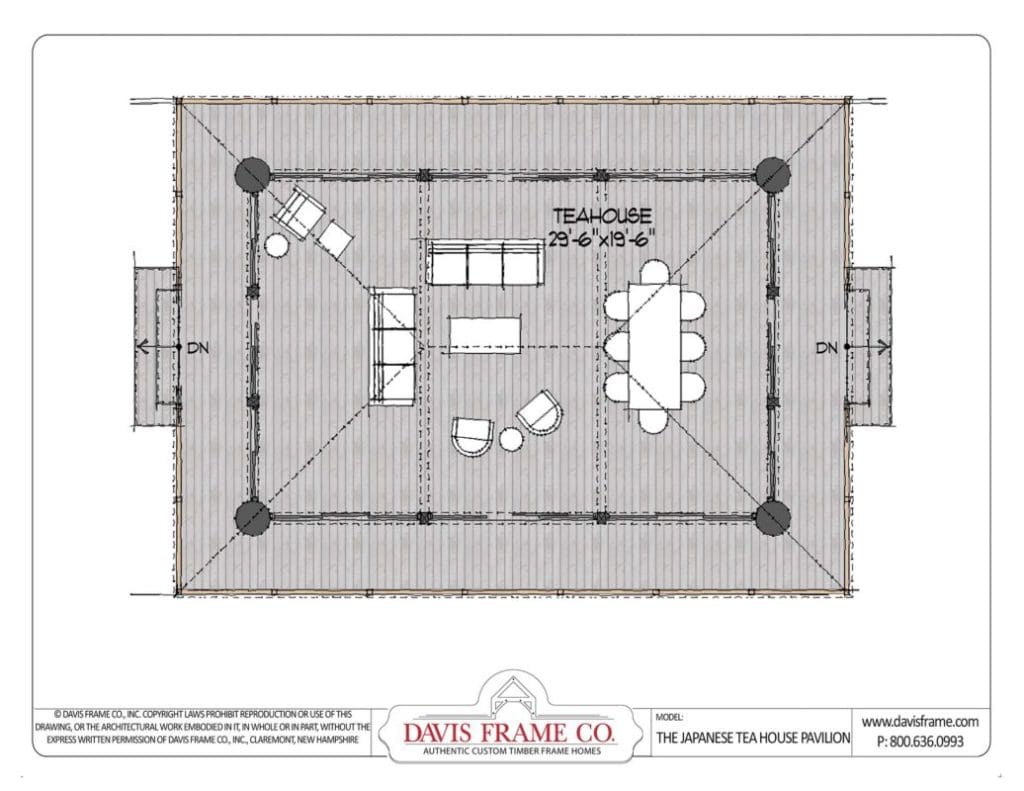 The pavilion features 575 sq. ft. and offers one large open room for entertaining. With timber framing, our floor plans offer flexibility. This tea house floor plan can be used to     accommodate overnight guests, or would be a perfect place to host gatherings. The Japanese Tea House pavilion can also be used for a yoga studio, meditation hut, artists studio, workshop, or whatever else your dream commands!
If your looking to build a timber frame home, barn, timber frame addition, post and beam shed or have a special project like the Tea House, contact us today at 800.636.0993 to get started on your dream!