All across the nation, the housing market is up. There is an increased interest in existing housing and new home construction. And, people are moving to New Hampshire and Vermont faster than ever before. The Burlington Free Press recently posted an article that Vermont has seen a 38% increase in sales from out-of-staters. The top 3 housing markets according to the article are Stowe, Ludlow, and Dover, Vermont. These areas are popular second-home destinations for those living in Massachusetts, Connecticut, and New York.
Popularity in the Twin States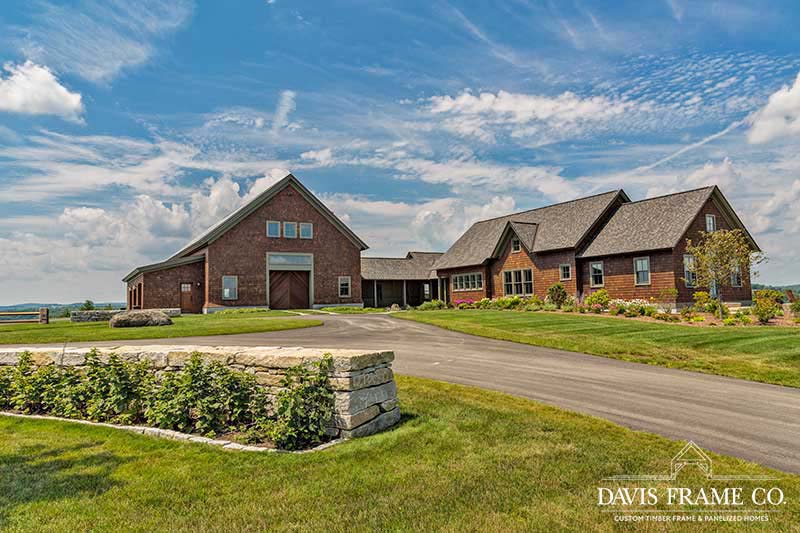 Here in New Hampshire, the entire state has seen a surge in individuals and families relocating. But the northern portion of the state has especially seen tremendous growth. According to a recent story on WMUR, many out-of-staters are buying homes sight unseen. This was pretty much unheard of prior to 2020.
With booming markets in New Hampshire and Vermont, housing inventory is super low, creating a crazy real estate environment. As a result, bidding wars are causing homes to sell well over the asking price. Houses literally are going on the market and snapped up in days, while others going under contract in less than 24 hours. We haven't seen a real estate market like this in a long time (maybe never in my lifetime). Other U.S. states are facing this same problem – not enough housing inventory, high demand, and low-interest rates are leading to available homes selling quickly and above asking. This makes it extremely difficult for first home buyers to jump into the buying market.
For years we've worked with clients from out of state to help them design and craft their second homes in the Twin States. But now, along with second homeowners, many folks are deciding to put down permanent roots in New Hampshire and Vermont. With remote work more of a reality than ever before, country living is becoming more desirable. There's more space to social distance and many outdoor recreational options making remote areas highly desirable.
Exploring Your Options
So what options should you consider if the existing housing pool inventory is low? Perhaps it's time to consider building a new home instead of buying an existing one. Lumber prices are up, but so too are home prices! Why not consider building your new dream home now? We don't see the current real estate market slowing down anytime soon and building a new home may just be the best option available, especially if you've ever previously considered building a new home.
Looking for ideas to start the planning process for your new home? Visit our floor plans section of our website to gather ideas! Also, be sure to check out one of our client's all time favorites, the Classic Homestead 1. This is a great economical timber frame floor plan to consider for your new home!
Discover the Classic Homestead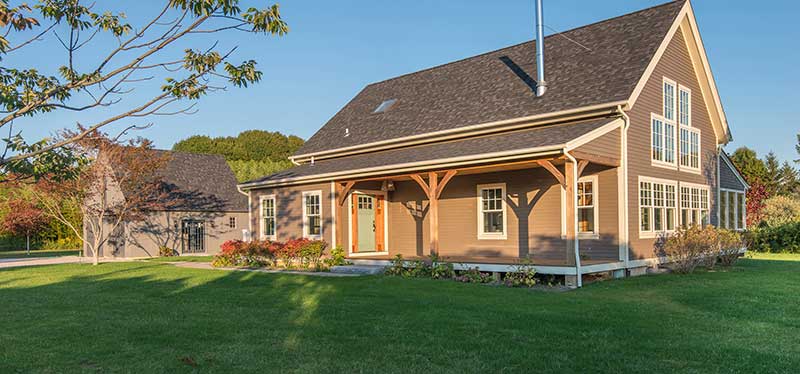 The Classic Homestead timber frame barn home is a smaller timber frame home that lives large at 1,800 SF. The above picture is a slightly modified version of the floor plan shown below, which is our standard Classic Homestead 1 model. This home has become popular through the years because of its compact floor plan that is also spacious.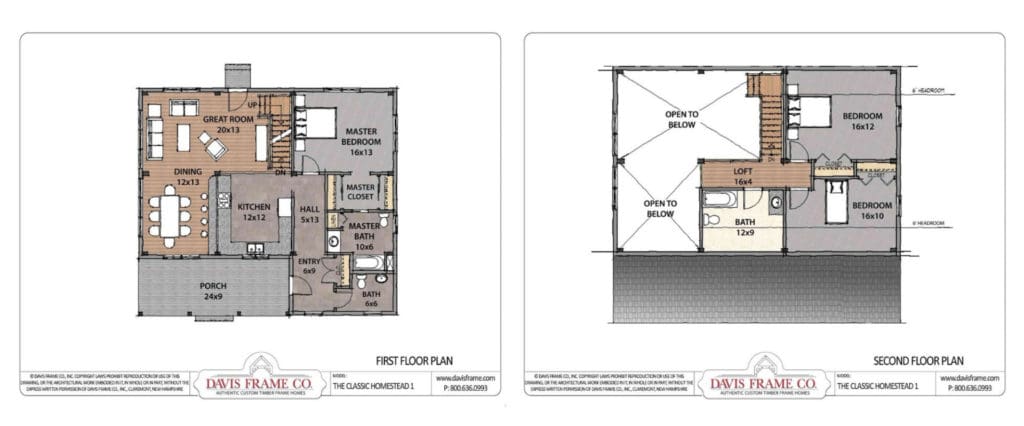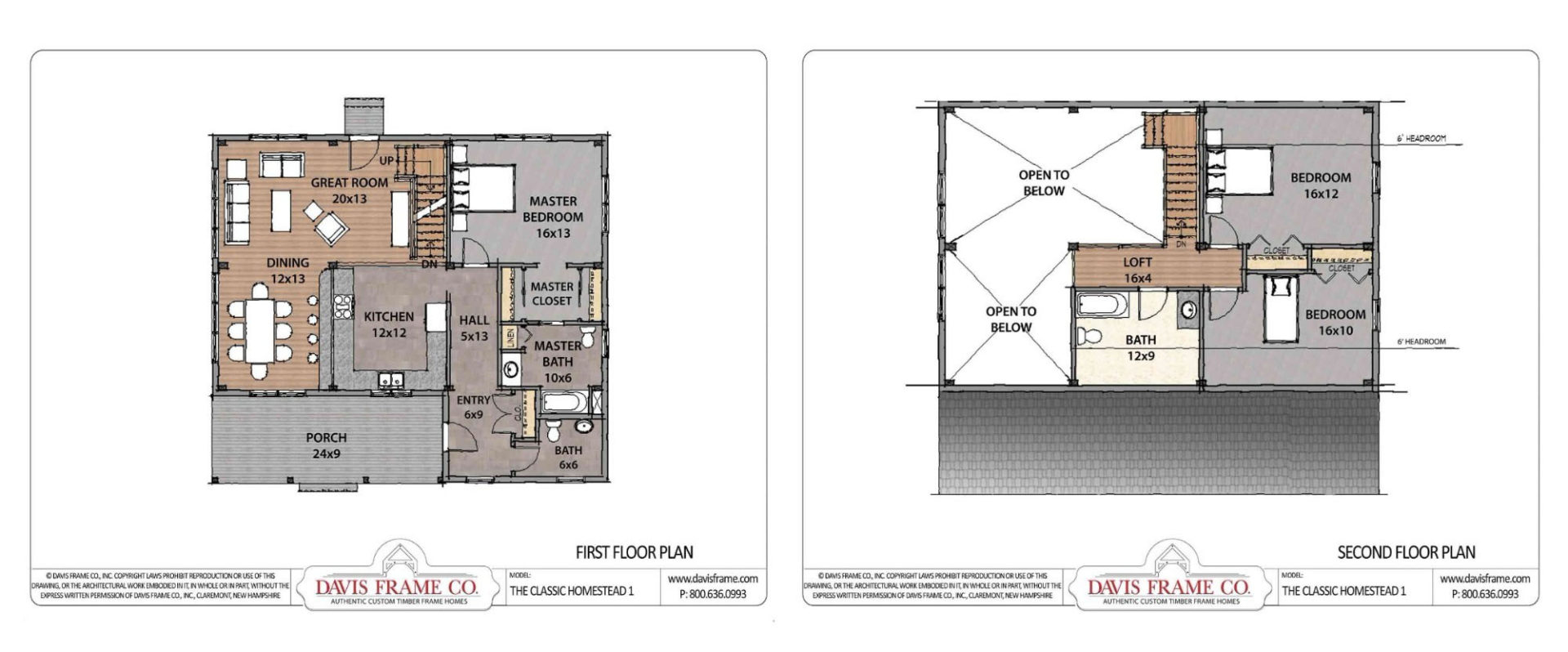 The first floor plan is a nice open floor plan with the great room, kitchen, and dining room open to one another. We also located the master suite on the first floor. The second floor hosts two additional bedrooms, a shared bathroom with a loft space that captures a beautiful view of the exposed wooden beams and rooms below.
We realize this timber frame home plan may not be large enough or appeal to all, so be sure to check out our other timber frame floor plan options! Have questions or want to discuss your project? Call us today at 800.636.0993!