The new home construction market is strong. In fact, we haven't seen this much home building interest in years – dating back to before the 2008 economic crisis. With interest rates at an all-time low, people fleeing urban areas in search of open spaces, and a limited real estate market for existing homes, Davis Frame has seen a 50% + growth in the number of inquiries for our timber frame homes and systems-built homes.
We are seeing a surge of inquiries from prospective homeowners across the U.S. The amount of interest in homes in New England is especially high. Every year a large percentage of our usual clientele is primary and secondary vacation homeowners from the tri-states of New Hampshire, Vermont, and Maine. But this year, I believe the pandemic has attracted even more interest in our rural New England towns due to low COVID cases, a slower pace of life, and more space. These New England tri-states have weathered the pandemic storm and are in the top 10 states with the least amount of COVID cases per capita. It's hard to say why our cases have been so low. It could be because of the low population density and limited international travelers given no big international airport hubs like Logan or JFK airports. In fact, data shows the most cases in the tri-states are in the more urban areas; thankfully there are more rural towns than there are big cities.
Trading City Life for Country Life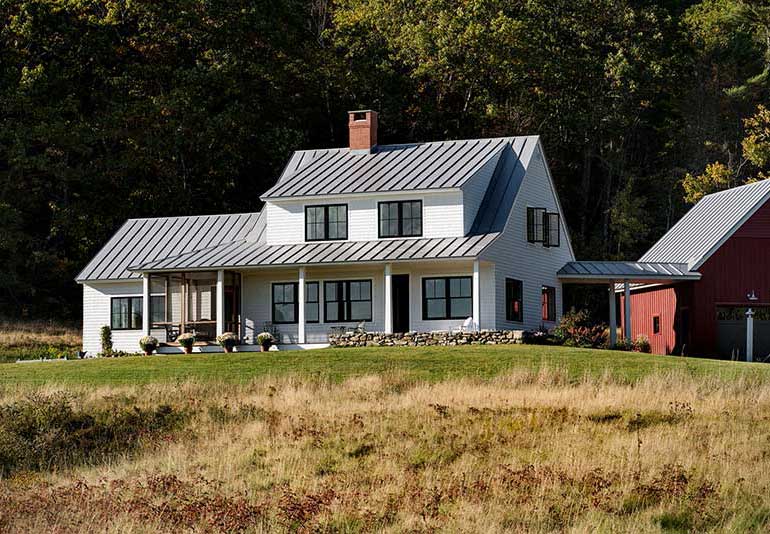 Recently, we've had a couple of clients who have sold their primary residences in hot states and moved to our neck of the woods – renting houses until they can build their new home. These clients were actually already planning their city escape but COVID provided the ultimate push to make it happen.
Many urban dwellers that are fortunate enough to work remotely are currently seeking long- and short-term rentals in our area so they can spread out more while doing their remote work. According to one of our clients who recently moved, there is not a rental house to be found in the rural White Mountains region. We have another client familiar with the house rental market in the Woodstock, VT area who insists that rentals don't even last a day on the market. He mentioned he has never seen a market this hot before.
This past summer we took a call from a prospective client living in New York eager to move to New England. She wanted our opinion on what the best state was to move to.
2020 Housing Market is Hot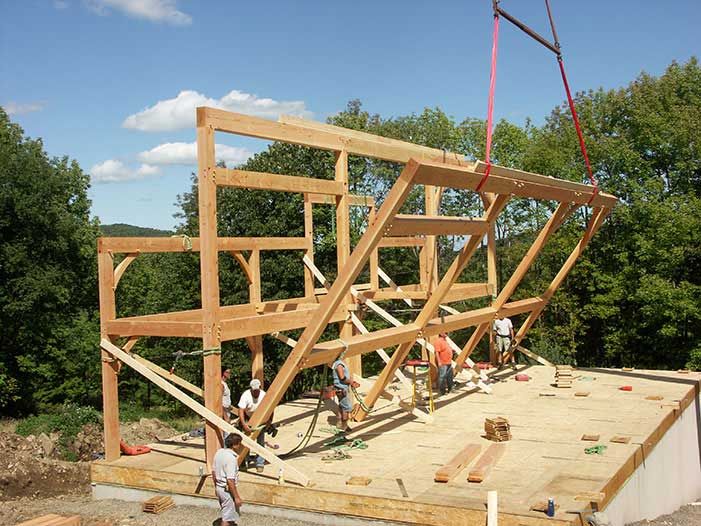 As referenced above, the market is very hot right now, whether you are looking to buy an existing home or build a new home. In fact, real estate inventory is at an all-time low in certain parts of the country. Take our hometown, Claremont, NH, for example. The MLS listings are usually 10+ pages long and currently, there are only 3 pages worth of real estate listings. This is happening all across New England.
Being that there is a shortage of existing homes, many prospective buyers are now seeking land on which to build. But, if you are lucky enough to find a desirable lot, it's nearly impossible to find an available builder if you plan to build this fall, given the hot market. Many builders we know throughout New Hampshire and Vermont are booking out a year, some builders two years! So, if you are looking to build this year or next, you won't want to wait any longer to secure a builder; availability is scarce and we don't see an end in sight for the near future.
Material Shortages/Delays and Rising Prices
Now that we have discussed the current housing market in the area, we want to address material shortages and delays. Construction materials are at an all-time high in price and in demand. We have seen an increase in pricing for most materials: timbers, dimensional lumber, windows, sips panels, etc. Shipping lead times for materials are also stretching out longer than normal. Anything to do with construction or home goods has longer than normal lead times.
For example, have you tried to purchase pressure-treated lumber this past summer? It was near impossible to find any in stock anywhere. With everyone planning home renovation projects – decks, sheds, etc. – the demand was high and inventory couldn't keep up. Manufacturers of many of these goods not only can't keep up because of the demand, but some are running smaller shifts while practicing social distancing and others have had worker shortages because of COVID.
During a recent conversation amongst the staff here at Davis Frame, many of us are waiting on items. One person mentioned he has been waiting for a new dishwasher for 2 months. Another staff member mentioned she has been waiting for her new mattress for 10 weeks, after being given a 2-week delivery window. Many of our Davis Frame suppliers are experiencing the same thing. Often it's not even our supplier that's delayed; it's the components that are used to make the products that we sell. The shortages and delays in the supply chain right now go deep, and it's all compounding. Sadly, we are in unpredictable times. Even getting a package in the mail is taking much longer than usual. Are building supplies the new toilet paper?
Growing Industry
The construction industry has been crazy this year. We are fortunate to be in the position to be in an industry that is growing right now. Many industries are shrinking or disappearing worldwide. In 2008, the housing market suffered huge losses; in 2020 and into 2021, the housing market is booming. Now is the time to plan your spring 2021 project and we recommend getting started as soon as possible. We predict builders and materials will still be scarce in 2021. If you are thinking of building a systems-built home, whether it be a timber frame or panelized home, we would love to discuss your project with you. Call us at 800.636.0993!