Discover our latest Lake Winnipesaukee timber frame home project! This year Davis Frame has seen increased activity in the Lakes Region of New Hampshire with several new homes either completed or currently under construction. We've had a healthy blend of timber frame home and panelized home projects shipped to the region and are fortunate to be working with some of the most respected builders in the area.
Today, we are featuring a Lake Winnipesaukee timber frame home we worked on with Lakes Region builder, Beckwith Builders, a premium design/build firm based in this New Hampshire region. Their team of architects designed this beautiful waterfront hybrid timber frame home. The Davis Frame package included 6 Douglas fir king post trusses for the center section of the home, the exterior timbers for the front entry porch, and the timbers for the decks/patio. To enhance the lakeside look, a custom black walnut stain is used, giving the timbers a unique look to enhance this lakeside property. Also, Davis Frame supplied the complete timber frame package for the boathouse.
Construction Photos
The entry timber frame porch creates the ultimate wow factor with the chunky Douglas fir timbers and gorgeous stone pillars.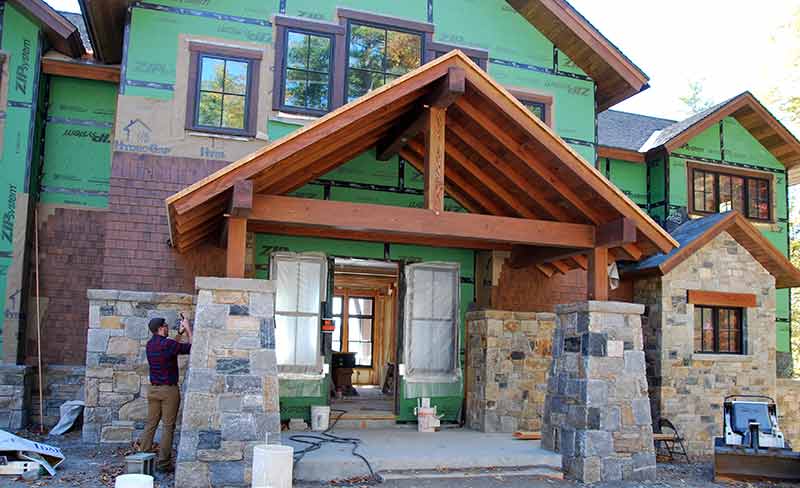 The clients also added a stone veneer to lower portions of the home and add a nice contrast to the shingled wood siding. Stone veneer really adds to the architectural design and can make a house pop.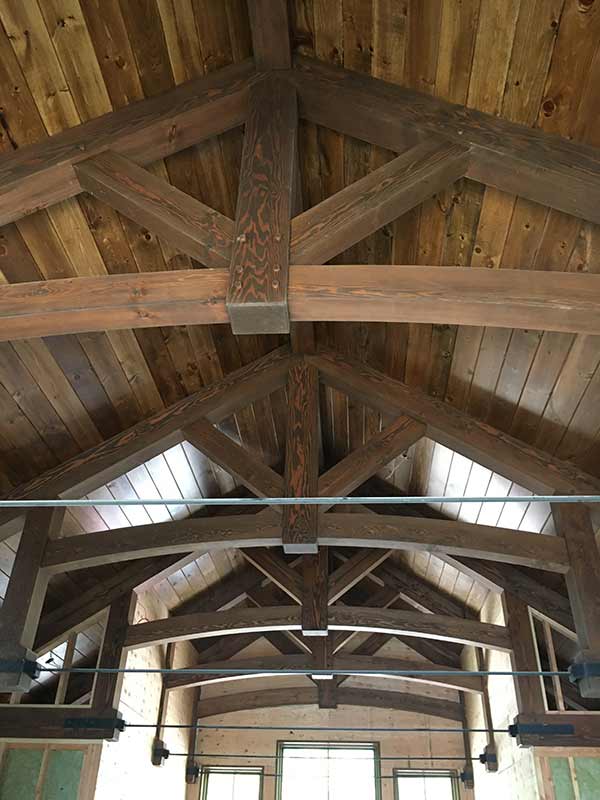 Shown above are the interior king post trusses. Impressive timber assemblies such as this add warmth and character to any room. In addition, custom steel components are incorporated into each truss. This helps accommodate the large span while also adding to the interior aesthetic. It also gives it a uniquely modern yet rustic touch!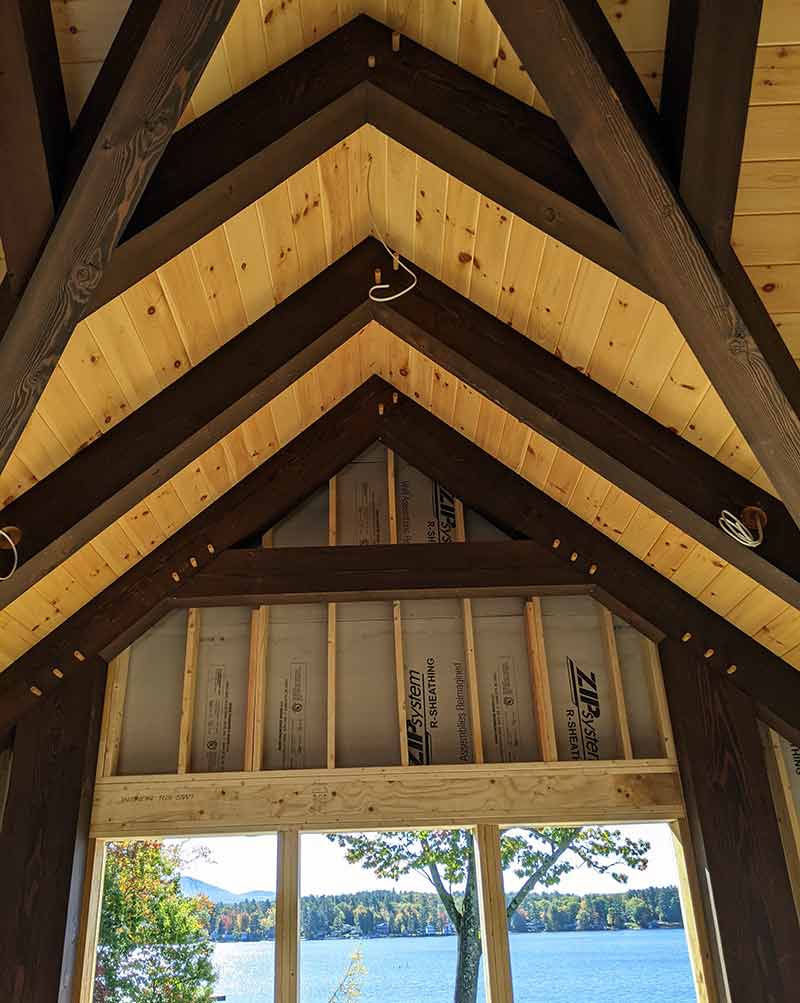 Above is a view of the lake through one of the timber frame gables.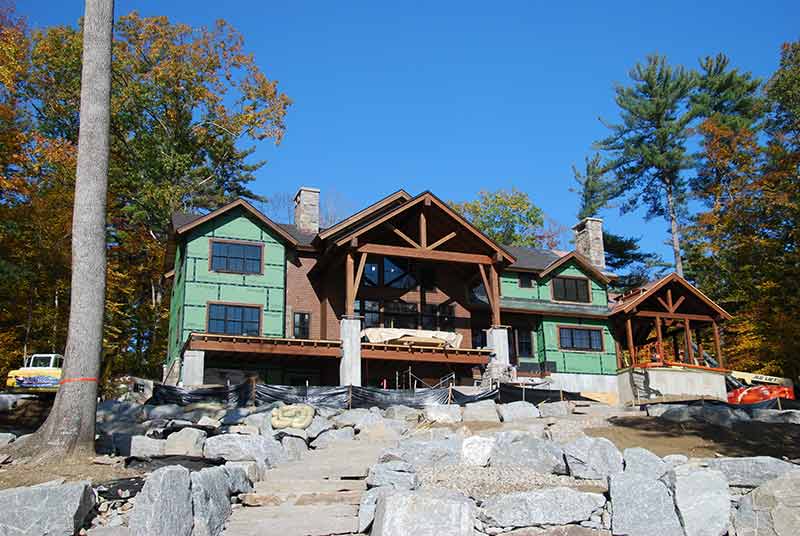 Above is a view of the rear of the home. It features timber framed king post trusses and creates a wow factor as boats drive by the home.

Here is the timber frame boathouse! The interior features the same black walnut stain to mirror the home.
Are you planning to build a Lake Winnipesaukee timber frame home? Call us today at 800.636.0993. We would love to discuss your project with you!