Today, open floor plans are the new normal in new home design and for good reason. I think everyone can relate to entertaining family and friends and never feeling like you have enough room? I'm sure you've experienced this if you live in an older home with a closed-off and walled-off kitchen, dining room, and living room. Modern design trends eliminate this worry! More houses are being built today with spacious, open floor plans, and older homes are being renovated to remove walls, where possible, between main living areas. It's no wonder why open spaces are popular, even in a small home – the space feels larger and can accommodate more people. Closed up rooms feel cramped and can make entertaining more stressful.
Most of our client's timber frame and post and beam homes feature an open concept floor plan. Once you've experienced an open plan, you will never want to go back to the traditional cut up floor plans that many older homes feature. Not only do open floor plans make entertaining easier, but it also allows the homeowner to interact with guests easily when the rooms flow together, especially if you like to cook and don't want to miss out on socializing with your dinner guests!
Open Concept Timber Frame Homes for Inspiration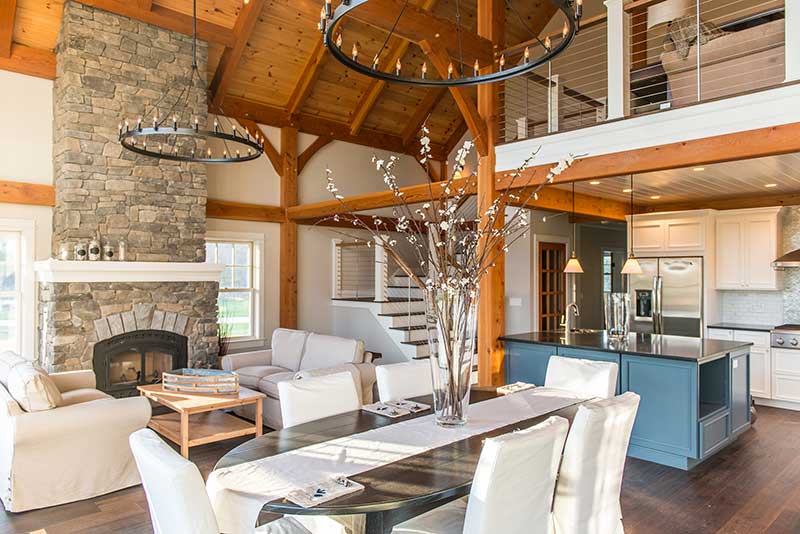 This is one of our favorite open concept layouts! This Long Island timber frame home features a completely open concept space with the great room, dining, and kitchen flowing into one another. Whether you are a young family who wants to keep your kids in plain sight or you're hosting guests during a dinner party, this layout is perfect.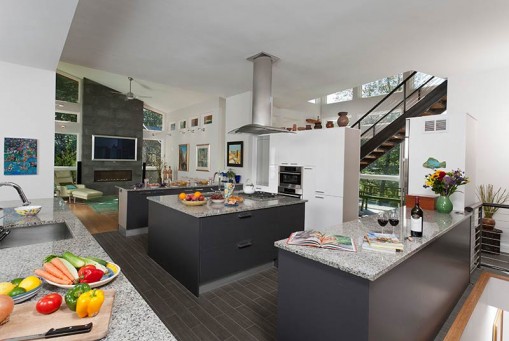 Here is another great open space design! This suburban Boston panelized home features a gorgeous chef's kitchen that extends into the great room. Also, not shown to the left is the dining room. The space is quite large but feels light and airy with its bright white walls.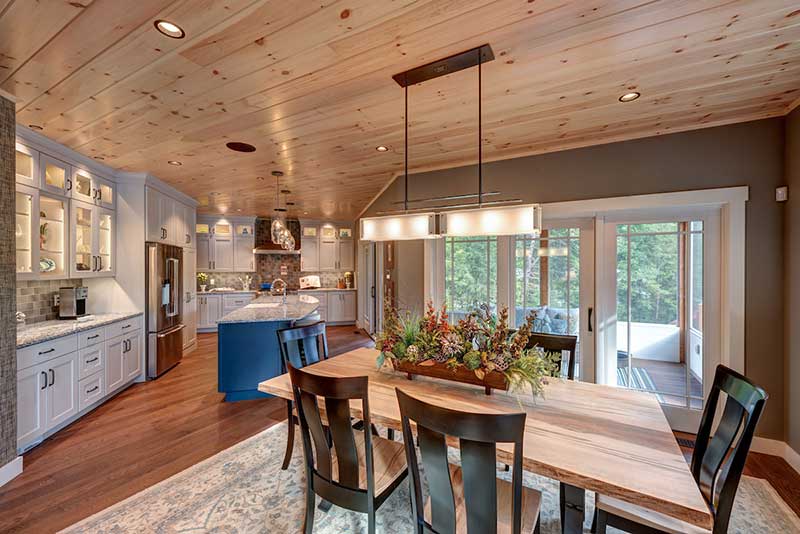 Isn't this space just beautiful? The gourmet kitchen and dining room are open to one another, yet because of the slight angle, the spaces feel somewhat separate. Behind, this area flows openly into the great room.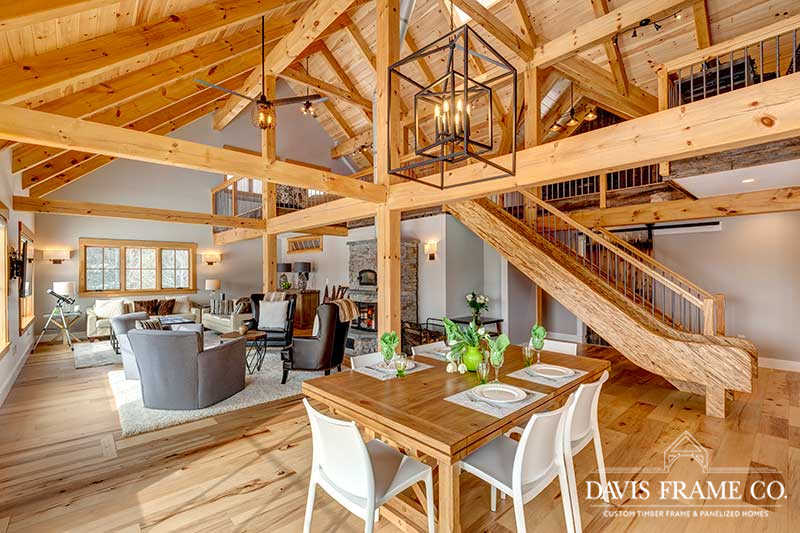 Here is another great timber frame open concept idea. This Vermont barn home features a wide-open living space. Just behind the dining room is the kitchen. We are seeing many homeowners designing their floor plans this way – with the kitchen being first, and then straight ahead of the kitchen is the dining area, and just beyond the dining room is the great room. What's nice about this open style design is that the spaces still feel somewhat separate, but remain open to one another.
Are you ready to design your custom post and beam home with an open concept layout? Visit our website for floor plan ideas! Contact us today to speak with one of our project coordinators at 1-800-636-0993.