Homebuilding in 2021 is trending up tremendously across the country. If you are thinking of building a new home, the truth is that 2021 could be out of the question, depending on your location. Many home building professionals are booked out for 2021, Davis Frame included. Quite a few builders we work with in New Hampshire and Vermont destination areas are even booking out for 2022! There is a huge demand in the home building market and not enough builders to meet the high demand. Another big problem many home building professionals are facing this year is material shortages, and many also find it hard to find enough on-site labor, which is also causing delays.
When the pandemic hit last March, the home building industry, along with many other industries, came to a halt. Job site safety concerns, along with regional work-from-home orders, dictated stoppages and delays. But come summer 2020, with improved health and safety measures in place, the building industry came back to life in conjunction with a great increase in interest from homebuilders trying to escape the confines of the big cities. It's no secret that the real estate market is booming, but unfortunately, the supply of available homes is unable to support the demand. Naturally, this has given new construction a huge boost, especially in New England. Small town living is more appealing than ever, especially with remove work from home options open to many.
If you are even just thinking of building a new home in 2022 and have a proposed project start date, it's time to consider reaching out to builders, designers, and manufacturers to make sure they can meet your build timeline.
So what are the next steps to get your project started?
Establish Your Construction Budget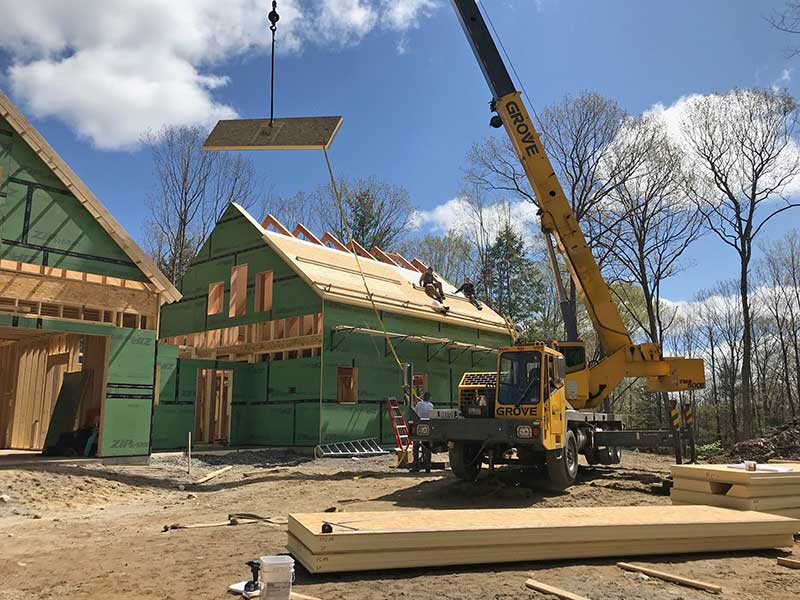 The first step in any new home build process is to establish your construction budget. This will help you plan and determine how much money to allocate to your land purchase and how much to allocate to the actual house construction itself. It's also important to research general per square foot costs for comparable homes in the area in which you'd like to build. Getting a sense of home building costs can be eye opening for many, but important to know prior to going too far into the process. For example, a Davis Frame home can cost $300-$350+ per SF, not including land and site work. The chosen design, interior finishes, and local labor rates can also dictate the final cost to build. Can it be done for less than our average SF range? It's possible, but again there are many variables to consider.
Find Land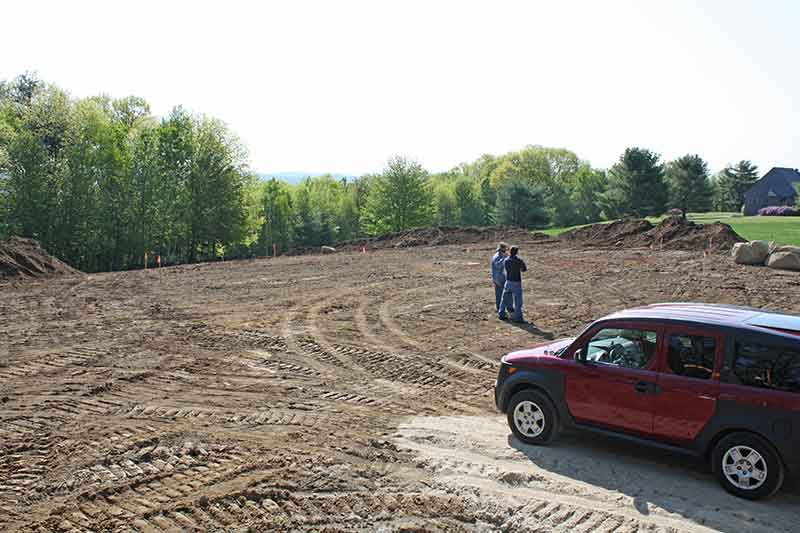 Now that you have established your budget and feel comfortable building a new home, it's time to find land. The chosen lot will impact the building process. The size, orientation, and construction budget will depend upon the size, location, and price of the lot. This is the first "real" action step to getting your project going! Demand for raw land is up, and it is a seller's real estate market right now, so you may not want to wait to find land, especially in more remote destination regions (like New England).
Select Your Team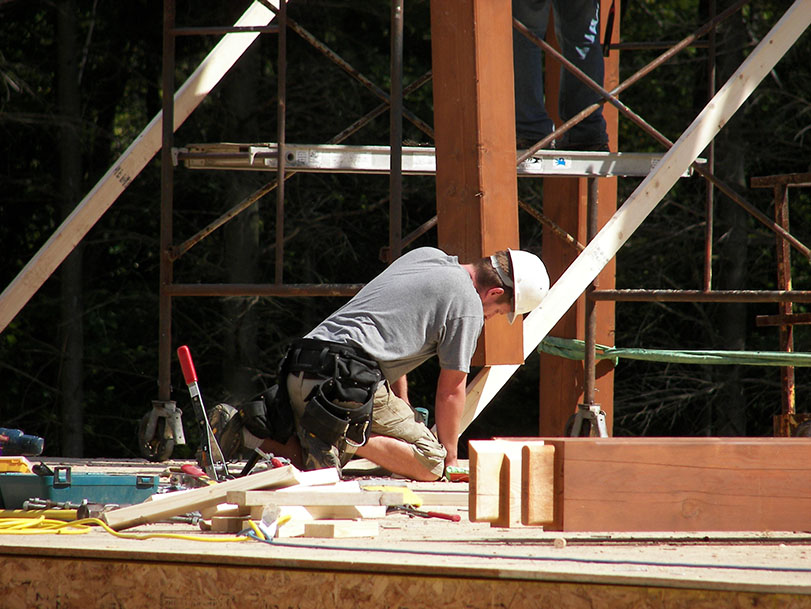 Now is the time to research and select your team if you want to stay on track with a 2022 building schedule. Take the time this spring to research builders, architects, designers, and manufacturers so you can get your team selected by mid-year. With schedules booking up all across the home building industry, it's more important than ever before to get an early start. Eventually, there may be a cool down in the housing market, but for the next couple of years, we think the demand will remain high.
Design & Build Timeline
Example chart on the time to build a timber frame home
Developing a construction timeline is an important step when planning your new home. From start to finish, we recommend allowing at least a year to plan, design, and build your new home. It can take longer when you factor in the time it will take to design your home, a big variable depending on with whom you work (an architect or someone like us) on your design and whether you are starting from scratch or have a pre-designed plan. We offer design services with our timber frame home packages, and in our experience, the design process can take as little as a month to several months.
As for the construction process, on average a new home takes anywhere from 9 to 12 months to build. Your timeline could be less or more, depending on the size and complexity of the new home design. Also, some construction methods are faster than others and can reduce on-site framing time, such as timber frame and panelized home options like ours. The timeline above gives a great general overview of how long the building process can take and shows roughly a year from start to finish.
We would love to learn more about your new home project. To discuss, call us today at 800.636.0993!