Planning your new home? Discover our tips about the first steps to help you get started! Many prospects inquire to us wondering where to begin when planning their new home. There is no one correct way to start the process, but below are a few first steps we, at Davis Timber Frame, find are helpful to start the process.
Find Land
One of the first steps to planning your new home is to find land. Building and design professionals recommend that this step comes first, especially before you start the design of your home as your land will play a big role in your design. For example, your land size, views, and site access will influence the position of your home and where the home will be facing. Most homeowners orient their homes to maximize natural lighting and to maximize the efficiency of their home. One example of this is if you have a great south-facing view that receives a lot of sun, you may want position your main living space to take advantage of this.
Regarding lot size, let's say you have a small lot, but want a fair amount of square footage. To get the square footage, you may have to focus on building up, not out to stay within your lot's small footprint. Sometimes a plot of land, especially if it's on the water, could have some size restrictions and setbacks. Also, is the land part of your overall construction budget? You want to make sure you have enough money to build and finish your home with the land factored into your construction budget.
What Type of Home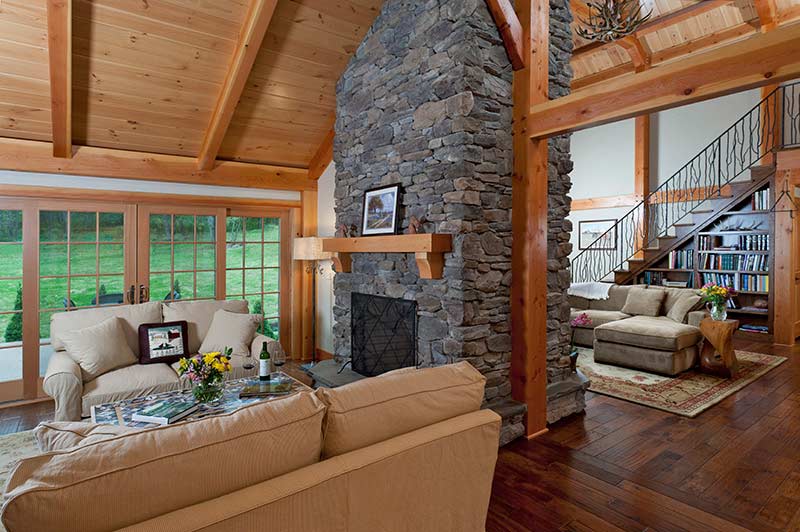 The next step in planning your new home is to decide on what type of home you want to build and how it will be built. There are many styles and construction methods, some of which could affect the design of your home. Do you want to build a prefab home of some sort? Timber Frame? Post and Beam? A Log Home? Perhaps, Panelized? Some forms of construction offer lots of flexibility and other types of construction do not. If you build a prefab home like a timber frame, there are various manufacturers in the market and you will want to research and meet with a few to find the right match for you.
Start Design Process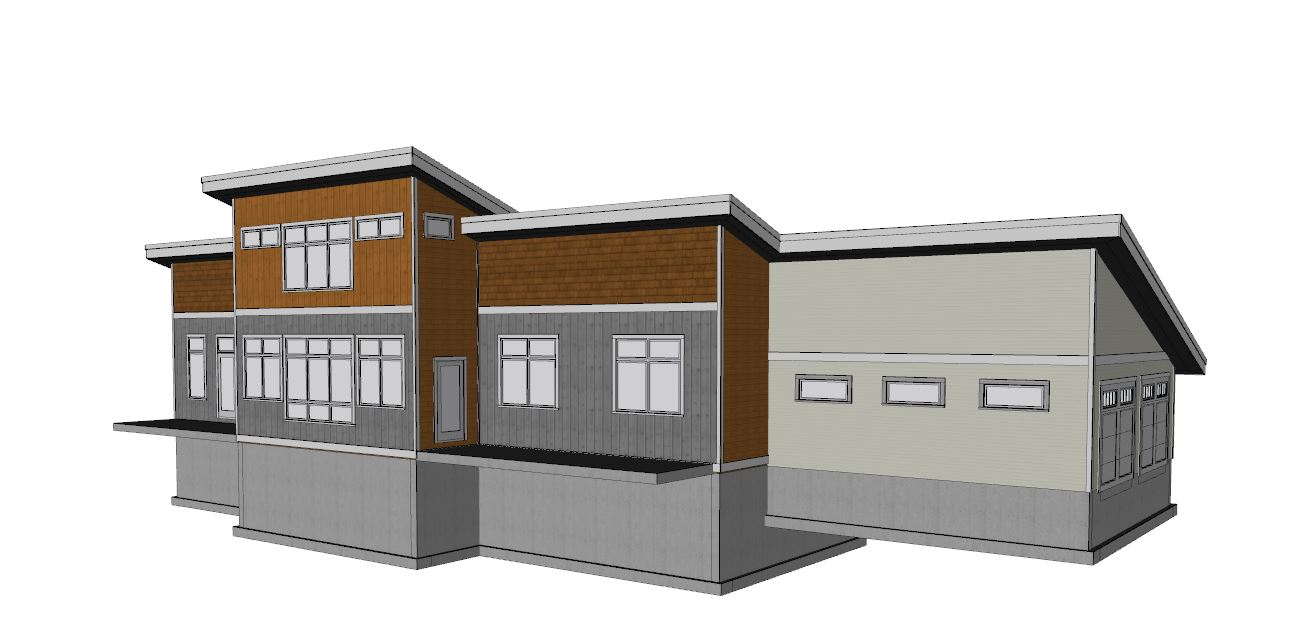 After you secure the land and you know what kind of home you want to build, the next step is to start the design process. There are many design styles and many options to consider. You can work with an architect or home designer, or many prefab manufacturers offer design services with their home packages. Before starting the design process, make sure to establish the total budget to build your home. Your home design can definitely make or break your construction budget. Whoever you choose to design your home, should be able to guide you on what makes the design expensive and what does not.
Construction Timeline
Now for the construction timeline, a big factor in planning your new home. From start to finish, allow at least a year to build your new home. It can take longer when you factor in the time it will take to design your home, a big variable depending on who you work with on your design and whether you are starting from scratch or a pre-designed plan. We offer design services with our timber frame home packages and in our experience, the design process can take as little as a month to several months. As for the construction process, on average our timber frame homes take anywhere from 9 to 12 months. Your timeline could be less or more, depending on the size and complexity of your new home. Also, some methods of construction are faster to build, such as prefab home kits like ours.
We hope you find this article helpful while you plan your new home! Interested in learning more about how Davis Frame can help? Call us today at 800.636.0993. Also, be sure to follow us on Facebook today for the latest!