Here at Davis Frame Company, many of our clients dream about building a new timber frame home for many years before they build. This happens more often than not and it's never too early to plan your new timber frame home! The earlier on you research, the more you will know what you want in a home when the time comes to build. If you are looking to use timber frame construction in your new home, this blog post will go over the planning steps so you are ready to go when the time comes to build.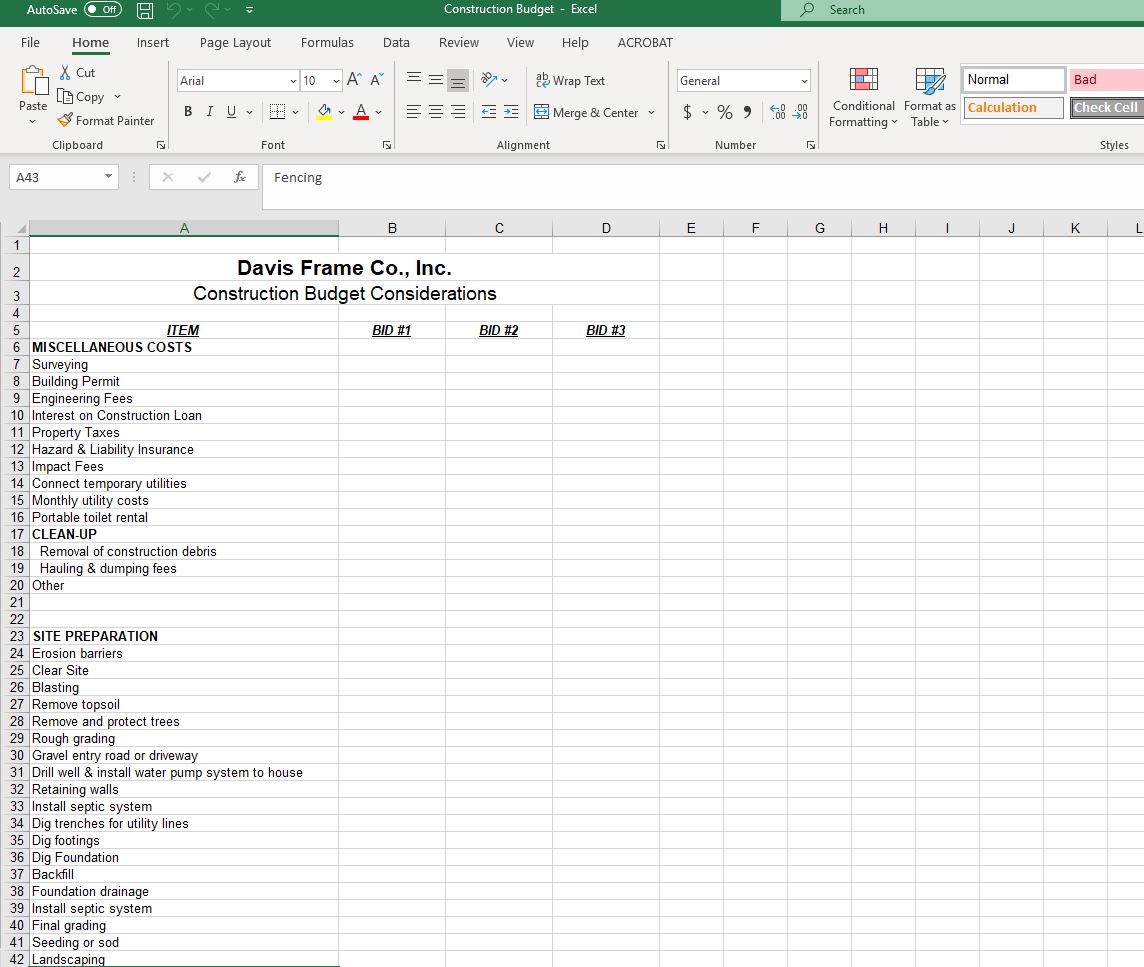 Download our sample budget plan.
Establish a Construction Budget
Perhaps the most critical part of planning to build a timber frame home is to determine what your overall budget is. Building a home is not inexpensive and often can cost more than buying an existing home on the market. This will also depend on the area you build in. The total cost to build a new home can come at a shock to many. One recommendation we have is to get a general idea of what homes build for per SF in the location you would like to build. Also set up a budget worksheet with a program such as Excel, where you can gather ideas of what it may cost. This especially helpful if you know what you want to build design-wise and know what finishing touches you would like (i.e. kitchen cabinets, wood floors, bathroom fixtures, etc.).
Visit our blog post to learn more about budgeting your timber frame home!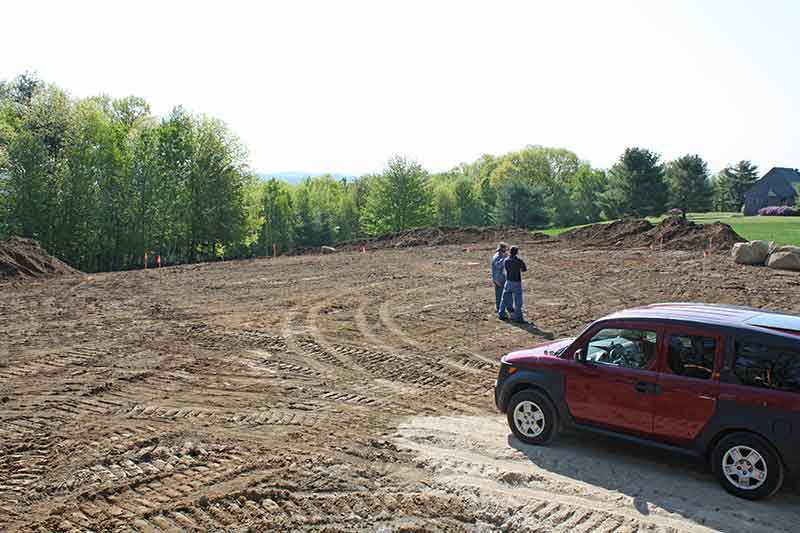 Find Land
One of the first steps to building a new home is to find land. Your land could influence future decisions on your new home. For example, your land could affect how you position your new home and what views you are looking to maximize.  With many of our clients, we start out by doing a site visit if geographically feasible and then help the clients on best placement options certain to maximize the best views or natural lighting. Your lot size can impact how big you can build your home, especially if you have a small lot with restrictions; this is another reason land should be acquired first. With this being said, finding land first is critical before starting the design process.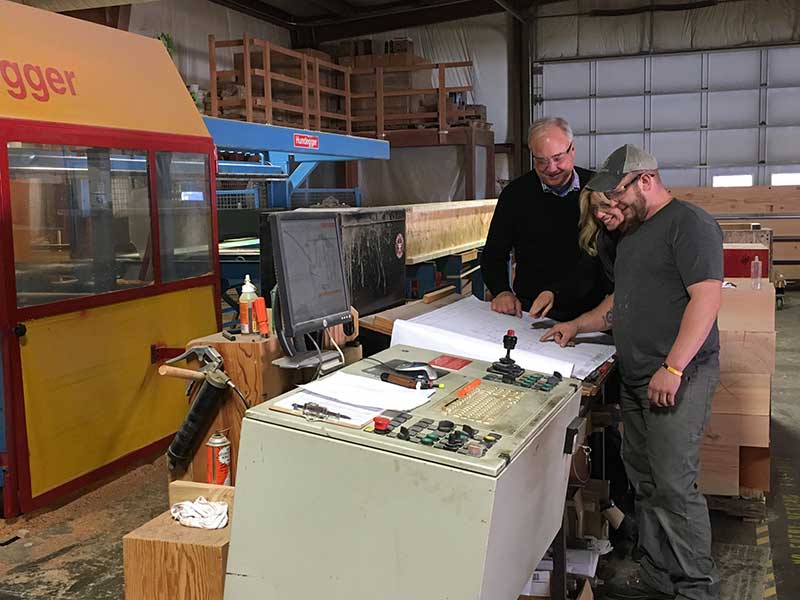 Select Your Team 
Timber Frame Manufacturer
If you are looking to build a timber frame home, the next step is to find a manufacturer who specializes in this unique construction method. With many manufacturers out there it can feel overwhelming. It is important to have multiple discussions and possibly plan to see an example frame from the manufacturer in person. Making a personal connection with the manufacturer of your choice can make all the difference in how you feel about the building process. There are so many online tools today to help you establish a connection if you live far away from the manufacturer. At Davis Frame, we have an online meeting tool that we use that helps us meet with clients remotely and feels like we have an in-person meeting.
Also, choosing a manufacturer first before thinking of your timber home design could be helpful, as many manufacturers offer design services that can be considerably less than using an architect.
Builder
Your local builder is a key member of your build team, if not the most important. They will be with you every step of the way during the build process and will help you come up with your overall cost to build your new home. Getting a builder on board early is always a good idea, however, we often work with clients who choose their builder after they have their design and manufacturer selected.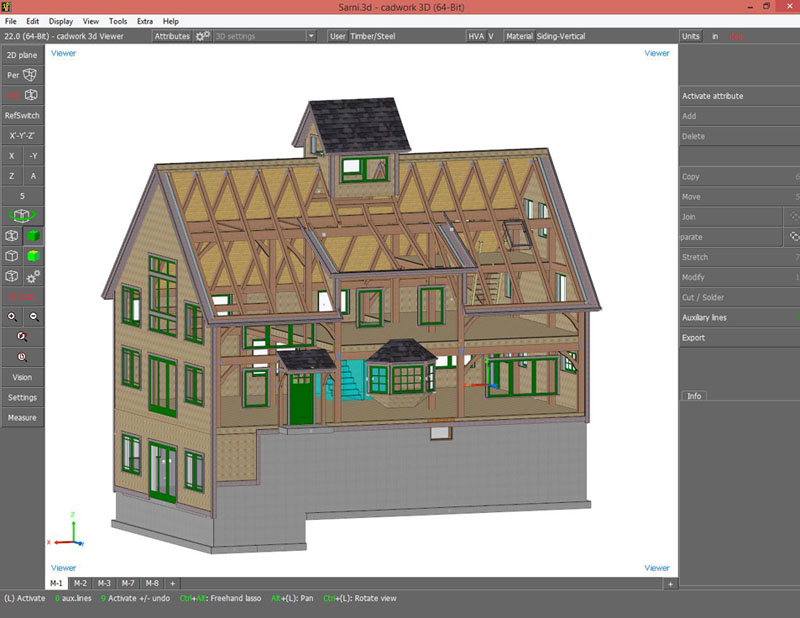 Design Process
As mentioned in the previous paragraph, many timber manufacturers offer in-house design services which can be helpful and create savings. However, for more complex projects and clients who want more architectural details, an architect may be the way to go. If you use an architect, many systems-built manufacturers can work with their drawings, however, it is important to get the manufacturer involved as early as possible in the design process to collaborate. For example, at Davis Frame Company, we offer design services and we find it helpful to interact with the architect early on. We can give structural timber advice, as your architect develops your architectural drawings.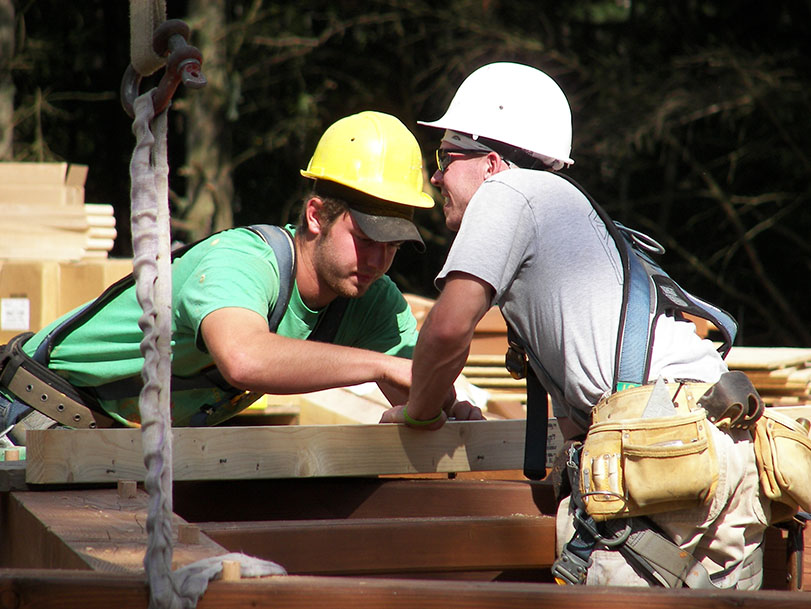 Develop a Construction Timeline
Now for the construction timeline, a big factor in planning your new timber frame home. From start to finish, allow at least a year to build your new home. It can take longer when you factor in the time it will take to design your home, a big variable depending on who you work with on your design and whether you are starting from scratch or a pre-designed plan. The design process from our design services perspective can take as little as a month to several months depending on whether we have to begin the design from scratch. As for the construction process, on average our timber frame homes take anywhere from 9 to 12 months.
Your timeline could be less or more, depending on the size and complexity of your new home. Keep in mind, our prefabricated components can drastically reduce on-site framing time so you can be in your home faster.
Want to learn more about our timber frame packages? Call us today at 800.636.0993 to learn about our options!