Discover our most popular timber frame vacation home floor plans! We have two amazing timber frame plans that are consistently a foundation for our client's vacation homes. Timber frame homes are a popular choice of construction for new vacation homes. They fit in perfectly in any setting, especially by the water, near the mountains or in the countryside. The warmth of a timber frame creates a place of relaxation.
The Forest View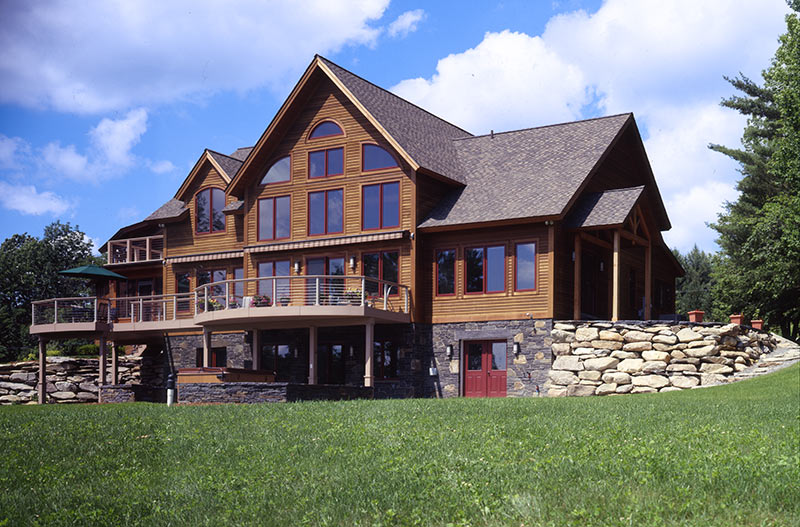 Our number one requested timber frame floor plan for vacation homes is our Forest View! This timber frame plan offers a spacious floor plan coming in at just over 4,700 square feet. We built the first Forest View home in Southern Vermont. The family that built this timber frame home initially built for as a vacation home to entertain family and friends, but eventually, it became their primary home as they loved their home so much! We've worked with several clients since on variations of this home.
The timber frame floor plan features a large open space for the common living areas of the home, creating a nice space to entertain family and friends visiting. To the right of the main living space is a spacious master suite. To the left is a connector leading into a mudroom and laundry room. The three-car garage features a spacious guest space equipped with two bedrooms, a study, a bathroom, and a sitting area.
All of our plans are samples and can easily be modified to meet your needs.
Forest View Timber Frame Floor Plan


The Classic Barn Home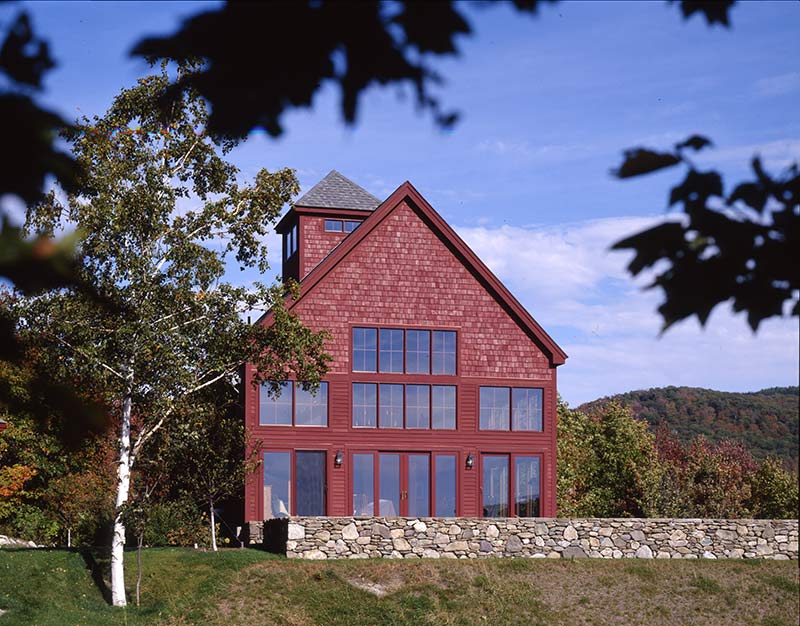 Our next most popular vacation timber frame floor plan is our Classic Barn Home plan (also popular for primary homes, too). We have two versions of our infamous Classic Barn Home, an architectural replication of a traditional New England barn. We worked on our first Classic Barn home in the early 90s and it's been popular for primary and vacation homes ever since!
The barn home floor plan features a nice open concept great room and dining area, flowing into a partially open kitchen. The master suite is located to the right and two bedrooms and a bath are located on the second floor. Our Classic Barn 1 floor plan is easily interchangeable with the Classic Barn 2 floor plan or can be modified to meet your needs. The beauty of our timber frame floor plans is that offers lots of flexibility!
Check out the Classic Barn Home photo gallery and the floor plan below.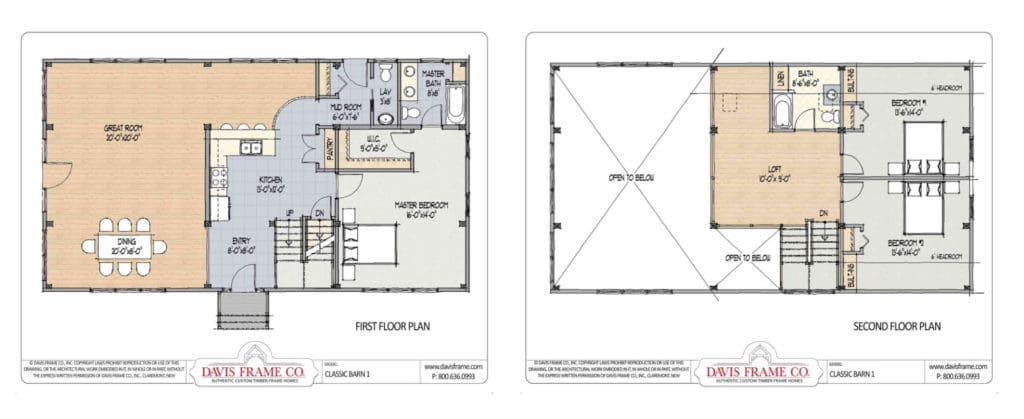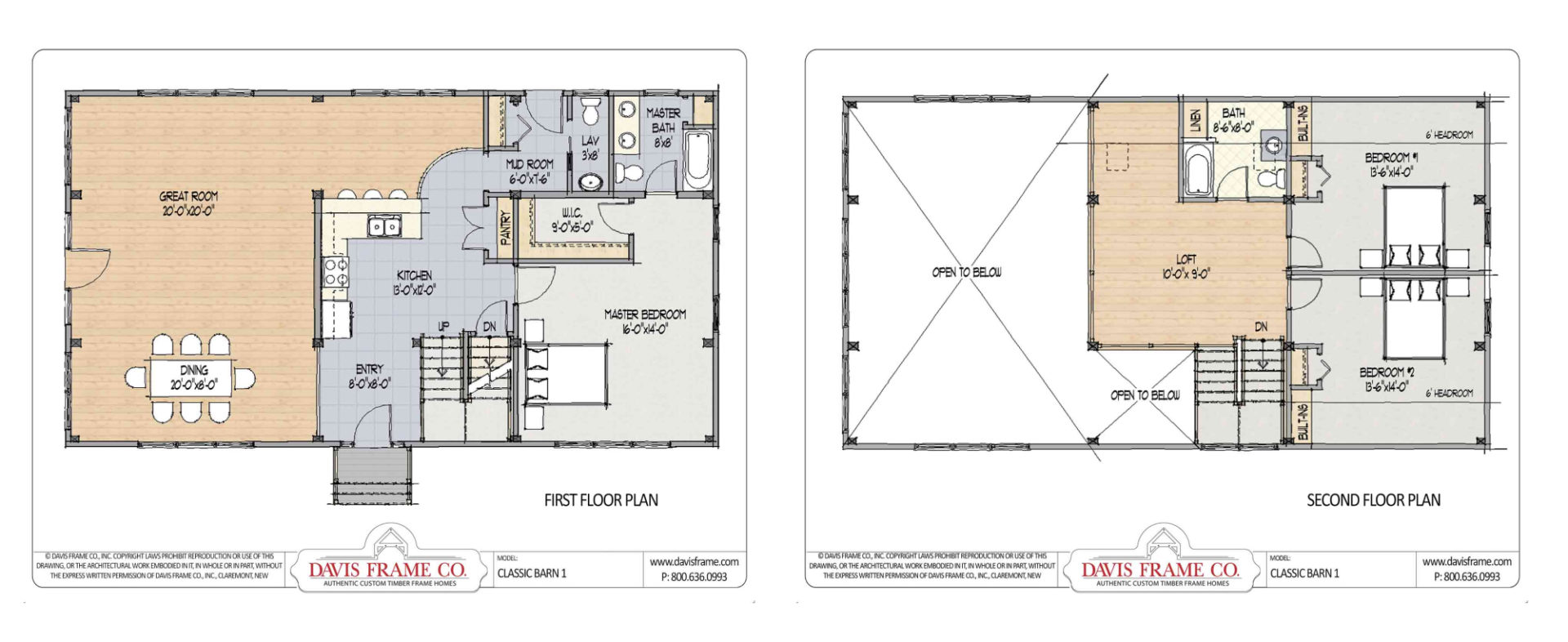 We have many other awesome timber frame floor plans that have been used for primary and vacation homes. Check out our timber frame floor plans today! Interested in speaking with a project coordinator about your upcoming project? Call us at 800.636.0993 to learn more!