Should you consider being your own GC for your new home? Being your own general contractor can be a challenging task. Before you take on such a project, you must analyze whether you have the skills, time, and knowledge to manage your new timber frame home or panelized home from start to finish. Not everyone is cut out to manage their new home projects. Below are some tips and advice in case you are considering being your own GC for your new home.
Analyze Your Availability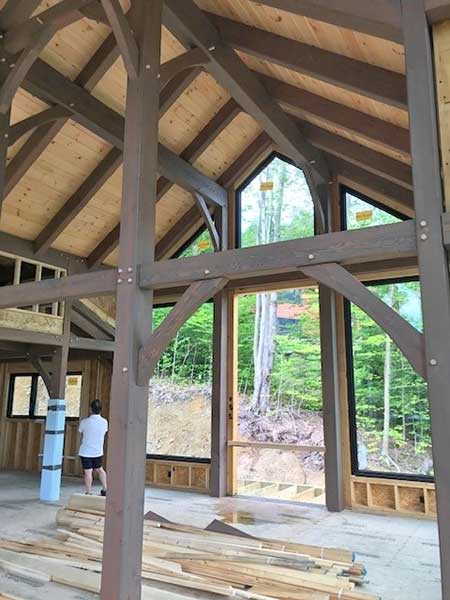 It is important to analyze your available time to dedicate to your project to see if you can dedicate the time needed to build a new home. You may be able to reach subcontractors by phone only in the early morning and early evening. General contracting also requires many hours during the day for gathering bids and materials. You'll be asked to inspect completed work to make sure it meets your standards before you pay for it. Expect to devote all free time to the project for six months to a year or more.
Organization and Schedules
Example timber frame building timeline
You must be well organized and able to create schedules if you plan to GC your home. Scheduling subcontractors in the proper order and well in advance of the need, this could cause delays for the other subcontractors on your project. Basically, if one of your subcontractors is not on schedule and does not meet your scheduling timeline, this could impact all your other subcontractor's schedules. With this being said, if scheduling is not carefully done, this could cause a delay in your timber frame or panelized project. So if you plan on being your own GC, remember to moderate your subcontractor's process in order to ensure that you're on schedule for your next contractor.
Knowledge About Residential Construction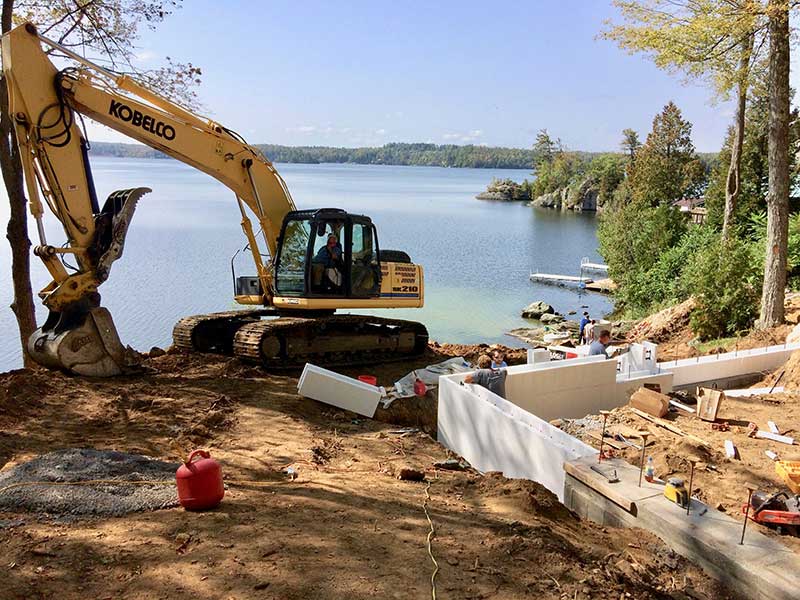 It's important that you know about all the factors that go into building a new home, including your state's building regulations, the permitting process, and also the hiring of subcontractors for your project. Being a general contractor, you will be in charge of finding subcontractors that will meet your budget expectations, building timeline, and quality standards. Not carefully analyzing the quality of your subcontractors could cause project delays, a poor end product, or even added costs of rework.
By being your own GC, you may not have all the subcontractor contacts you may need to complete your project. Without hiring a residential GC that is familiar with many building professionals in the area, this could cause more time for your project and could cost you money as well. Many building professionals work together and usually your local GC can help you get competitive bids and choose contractors that meet all your needs.
Finding a Builder with Timber Frame Experience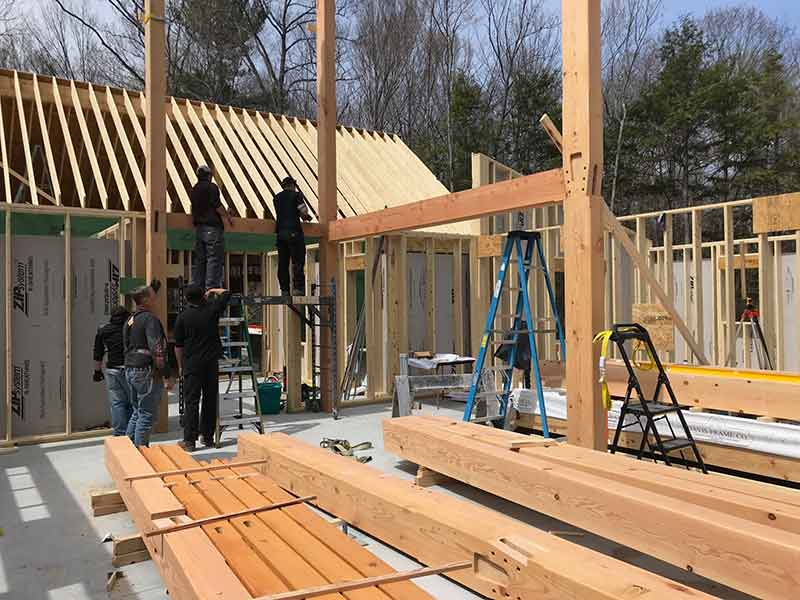 Timber frame home construction is quite a unique and specialized building process. One thing to consider is the difference between conventional framing and timber framing. As your own GC, you may want to take into consideration your builder's timber frame experience, hire a timber frame subcontractor to erect the frame, or use one of Davis Frame Company's technical advisors to assist with the process. This is an important element in the building process for your new timber frame home.
Overall, it is important to analyze all of the above as the residential building process can be time consuming, costly, and demanding quite a bit of organization. If you are not familiar with the construction process, being your own GC may not be right for you. Many times hiring a general contractor works out for the best as they will help manage your project to ensure that the building process meets all your needs and concerns; especially in terms of time and budget. General contractors may actually help you save money by helping to get competitive bids from your subcontractors. Sub-contractors are more inclined to work with a builder directly over a homeowner.
Interested in discussing your new home project? Call us today at 800.636.0993!