Are you interested in building a prefabricated home? As you research, you will find there are all kinds of ways to prefabricate your home. To summarize, the construction methods include – panelized construction, modular construction, and other specialties, such as timber frame, SIPS construction, and log home construction.
What is Prefab Construction?
Prefab construction is a general term describing building components built in a factory setting. There are many types of prefab construction options to consider. Factory-built components allow for optimal quality, faster on-site construction, and minimal waste. Because of the lack of labor in the construction industry, more builders and homeowners are looking into some form of prefab construction. Each of these prefab methods has its advantages and disadvantages. Learn more about each type below.
Panelized Construction
Panelized construction offers the most flexibility in prefab construction. Almost any custom home design can use prefabricated walls. Panelized construction uses 2x dimensional material to create large wall panels. Prefabricated panels in a factory speed up labor on-site, shaving off significant framing time. In addition, panels factor in window and door openings. As a result, it allows for easy window and door installation. In addition, we assemble the roof using pre-cut dimensional rafters or conventional trusses where needed. There is virtually no waste and will also ease the dumpster bills! Builders also like panelized construction because of the similarities to conventional stick frame construction. Usually, it allows some flexibility on-site if changes are desired.

Pre-cut Shipped Loose Lumber Packages
Quite a few companies now offer pre-cut lumber packages. Many builders like the shipped loose option because it allows them to still build on-site. It's much quicker with minimal to no cutting. Each wall section uses pre-cut plates and a simple and foolproof system of dados for layout. It speeds up framing time for builders and also creates minimal waste. CNC machinery cuts all lumber, ensuring accuracy and quality. After, a flatbed truck ships the bundled lumber to the site. 

Modular Construction
Modular home construction is a total system-built prefab home option built in a factory setting. From the structural framing and exterior finishes to the sheetrock walls, finished floors, and cabinets. The result is 2-3 modules that a building crew joins on-site. Reduced cost and reduced on-site construction time are the biggest advantages. However, some disadvantages of modular construction are size and design constraints. The limitations in home size are because of shipping and trucking constraints. Therefore, sections must fit on flatbed trucks. Other disadvantages of modular homes include limited design and floor plan customizations. You typically cannot incorporate popular open concept ceilings into modular home design.
If you are looking for a basic and straightforward design, it could be an option to explore! Typically, if you have a design with more custom details and intricacies, modular is not the best option to consider.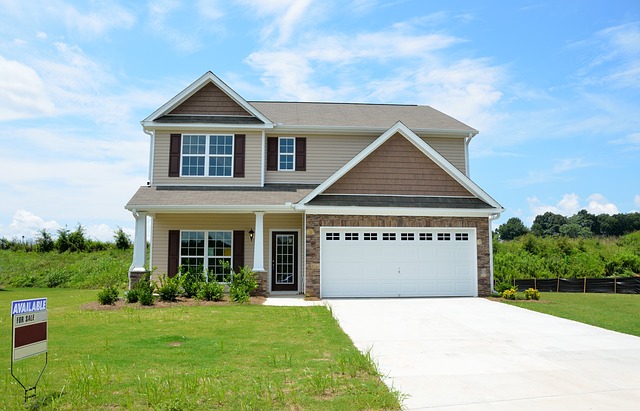 Specialty Types of Prefab Construction
Timber Frame
Timber frame is a specialty type of prefab construction. Chunky wood, either Douglas fir or other similar wood species, make up the structural component of the home. Today, most timber frame companies use CNC machinery to cut the wood that is then hand-finished by carpenters. With its soaring ceilings and beautiful wooden exposed beams on the inside of a home, it offers a unique look. Time on-site to frame a home is swift, typically taking 3-5 days to erect the timber frame structure. Next, we typically wrap a timber frame with Structural Insulated Panels (SIPS). We will cover more about SIPS below.
While timber framing isn't for everyone, the result is a unique home with exposed wood timbers in the interior and an exterior. In fact, timber frame homes look like any ordinary home on the outside. In addition, it's becoming increasingly popular to marry timber framing with conventional construction to create a hybrid home. You can determine how much timber you would like to incorporate.

Structural Insulated Panels (SIPS) Construction
Structural Insulated Panels (SIPS) construction is also a specialty type of construction and another way to prefabricate your home. Manufactured in a factory, they can be a standalone product or is a popular option with timber frame construction. The panels consist of an insulating foam core sandwiched between two pieces of oriented strand board (OSB). They cut the large panels into smaller sections so they can fit on a flatbed truck. SIPS manufacturer Murus Company uses a patented cam-lock system resulting in up to a 30% savings on installation time over SIPS that use the spline method of joining panels.
SIPS construction creates an airtight structure, with no thermal bridging. As a result, insulation is continous. As a result, the most significant advantage is their superior R values, resulting in cost savings year after year.

Log Home Construction
Another unique prefab building method is log home construction. It offers a rustic finished look with exposed logs in the home. In a traditional log home design, logs are visible on the outside and the inside. Log home construction allows faster onsite construction. Log homes manufactured in a factory setting using CNC machinery. The structural portion of a home is built by stacking logs horizontally for walls. One downside to this construction method is that the log home industry has faced challenges with energy efficiency. To clarify, most modern-day log home companies have addressed the energy efficiency concern, each company handling the issue differently.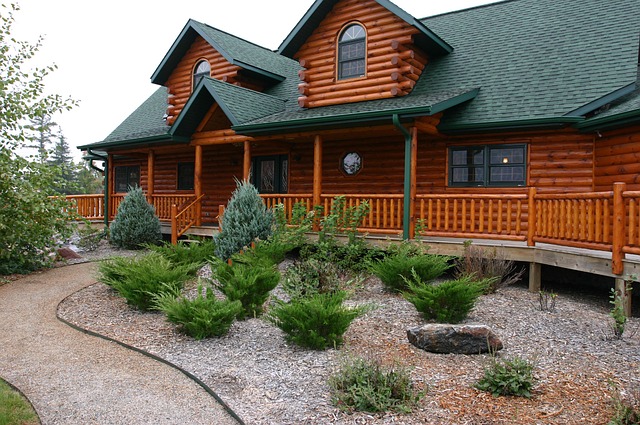 What We Offer
What does Davis Frame offer for prefab construction? To summarize, we are a designer and manufacturer that offers a few different prefab structural shell package options. Our package options include timber frame construction, SIPS, panelized walls, and pre-cut shipped loose dimensional framing packages.

Interested in learning more about our house packages? Call us today at 800.636.0993!