Check out this new timber frame home being built in Columbia County, New York! This new custom-designed timber frame home is what we call a cross gable design and is a popular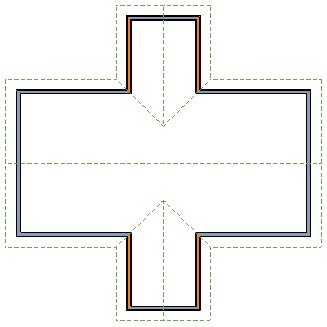 style home we design, as this design lends itself for the perfect hybrid timber frame design scenario.
What makes a house design a cross gable? Cross gable houses have two or more gable roof lines that intersect. For example, if there is a center gable that is timber-framed, we can conventionally frame the wings with conventional framing tying in the ridges perpendicular. This allows for the two different framing systems to blend easily. It's more difficult to tie in conventional roofs to a timber frame roof if they run parallel to one another. See an example cross gable design from the roof to the right. As you can see the dotted straight lines represent the ridge and the smaller gables each show a ridge perpendicular to the main gable ridge.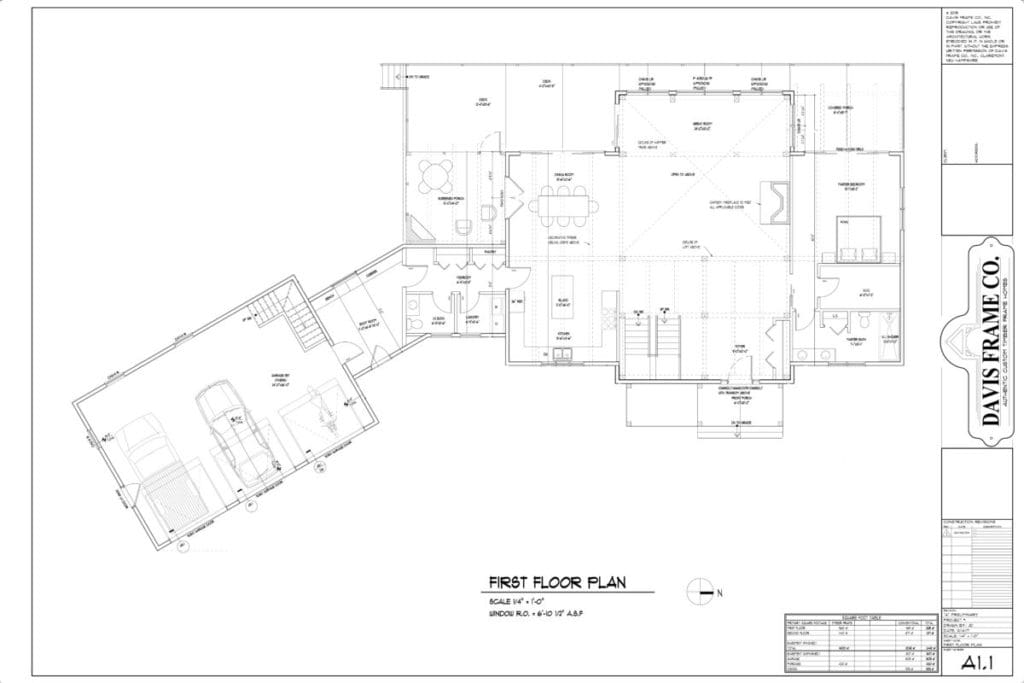 Click on image to download cross gable timber frame floor plans.
On this cross gable timber frame design, the center section features a foyer that opens up into a large cathedral ceiling timber frame great room. Off to the sides are the wings, one wing features a spacious master bedroom wing, the other features an open concept kitchen and dining room. Both wings feature decorative ceiling timbers to tie into the structural timber frame design in the center section. To the left of the kitchen and dining area is a nice connector featuring a powder room, laundry room, and a spacious 3 car garage. The first floor is designed to be open and spacious, perfect for gathering with friends and family.
The second floor features 3 good sized guest bedrooms with a shared bathroom. Also on the second floor is a spacious bonus room that can be flex space. The loft hallway looks out over the first floor capturing a spectacular view of the timber frame.
This new timber frame home is being built as we speak! Check out a few photos of the timber frame below:
The crew assembling the center gable bents to get ready for the crane to set.
The first bent, a queen post gable end bent, being raised into place. A queen post bent is ideal on the gable end to allow for an expansive wall of window design.
Visit our website to see more raising photos for this new timber frame home in Columbia County, New York!