Planning a new timber frame home is tough. It's not always easy to find a timber frame floor plan that meets your needs. In fact, you may find a floor plan you like, but the architectural design is not quite what you are looking
for or vice versa. And guess what? That is Ok! Here at Davis Frame, we feature a sampling of timber frame floor plans on our website to give you ideas and we expect modifications. To help you find your perfect floor plan, we always suggest that you find a floor plan that has similarities to what you are envisioning. Also gather ideas on how you envision the exterior of your home to look like. Based on your ideas, we can easily create a custom plan unique to you. The beauty of a timber frame home is that they offer design flexibility inside and out. Discover the possibilities of one timber frame floor plan with three different architectural style options!
To share an example of the flexibility in our timber frame floor plans, we thought we would feature our popular Classic Barn 3 timber frame plan. This plan is popular because of its simplicity and spaciousness and has served as a foundation plan to go by for many of our custom timber frame homes. A few of our clients have taken the first and second-floor plan of this timber frame floor plan but changed the exterior. This plan features an open first-floor plan and a spacious second floor that makes up 3,000 square feet.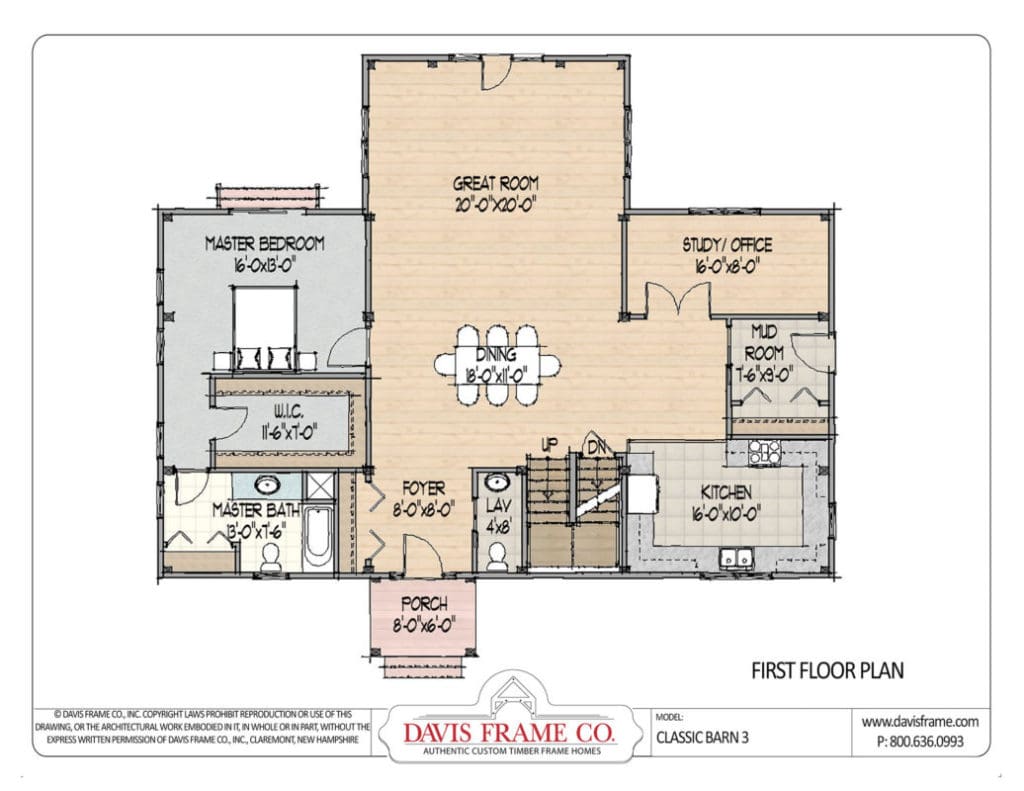 Below are three different timber frame house designs that all stemmed from the simple Classic Barn 3 timber frame model shown to the upper right.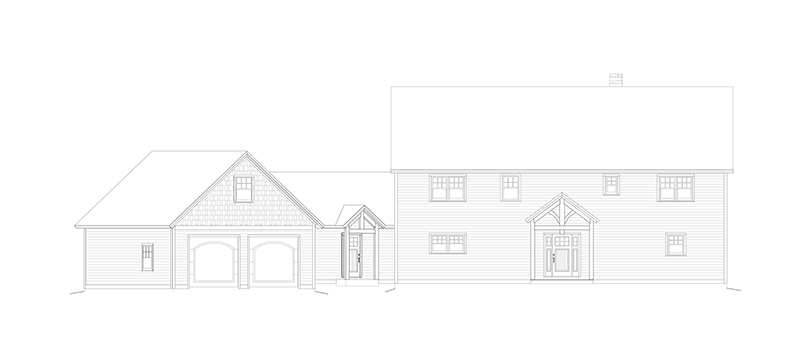 This first modified Classic Barn 3 expanded slightly in the footprint and we added a full second story, as the original Classic Barn 3 was a 1.5 story home. The client's raised the height to take advantage of the gorgeous mountain views nearby. Though simple in the front, the back features a bump-out for the cathedral ceiling great room, adding character.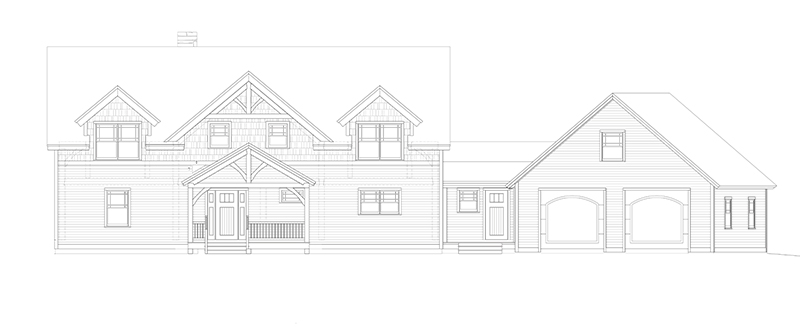 This is our Lakeland timber frame home model. The timber frame home design used our Classic Barn 3 floor plan as a baseline. We added dormers and a reverse gable dormer to the front for charm. Also included in the architectural detail are exterior timber trusses. We dressed up the Classic Barn 3 and it became a huge hit, therefore we made it into our infamous Lakeland model.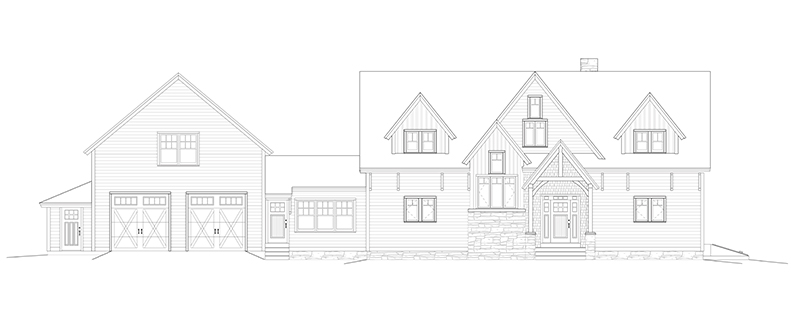 Looking for a craftsman style timber frame? The Classic Barn 3 timber frame home also served as a baseline plan for this beautiful design. The homeowners loved the Classic Barn 3 floor plan, but the architectural design was too simple. We added gable dormers and dressed up the roofline to this design to create an impressive craftsman home.
We hope you found this blog post helpful! If you would like to brainstorm about your new home project, call us today at 800.636.0993!