Planning a new timber frame home is tough. It's not always easy to find a timber frame floor plan that meets all of your needs. In fact, you may find a floor plan you like, but the architectural design is not quite what you were looking for or you really like the home style, but the floor plan doesn't meet your family's needs. Guess what? That's Ok! At Davis Frame, we feature a sampling of timber frame floor plans on our website to furnish you with ideas. But we typically expect modifications.
To help you plan your perfect floor plan, we suggest that you start by picking a plan or two that is somewhat in line with what you were envisioning, and also gather ideas on what you want the exterior of your home to look like. And then, based on your inputs and ideas, we can easily create a custom plan unique to you. The beauty of a timber frame home is that it offers design flexibility inside and out. Check out the possibilities of one timber frame floor plan with three different architectural style options!

Standard Classic Barn 3 Floor Plan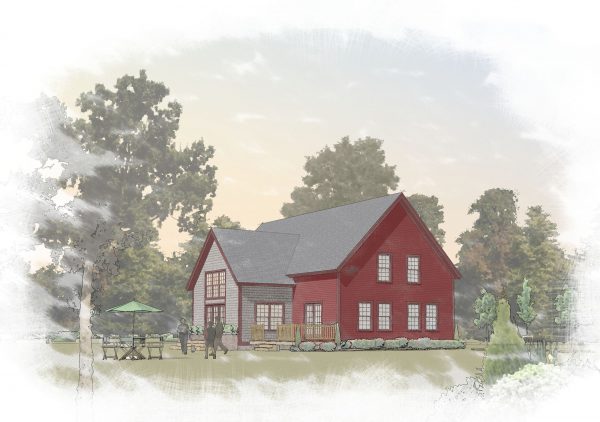 To share an example of the flexibility in our timber frame floor plans, we thought we would feature our popular Classic Barn 3 timber frame plan. This barn home plan is popular because of its simplicity and spaciousness. It has served as a foundation plan and starting point for many of our custom timber frame homes.

The main portion of the house resembles our popular Classic Barn 2 floor plan but incorporates a bump out in the great room to expand the floor plan to 3,000 SF. It has a first-floor master suite and 4 guest bedrooms on the second floor. We've designed and crafted several variations of this timber frame barn home over the years. The floor plan layout works with many architectural styles.
Below are three different timber frame house designs that all stemmed from the simple Classic Barn 3 timber frame model. 
Mountainside Modified Classic Barn 3 Plan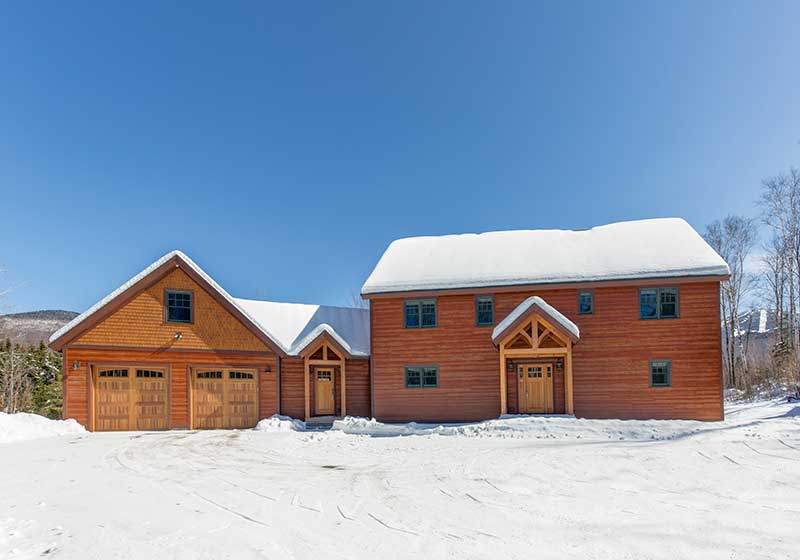 Working with our design team, our clients changed our Classic Barn 3 timber frame floor plan from its 28'x52′ footprint and expanded the dimensions to 32'x'52', with the 12'x20′ great room bump out remaining the same. To take advantage of the mountain views, we also extended the wall heights. This home also became a full two-story home vs. a 1.5 story home. Our clients also added a connector and garage, which is a popular addition to our standard model.

This plan is very similar to the Classic Barn 3, but every room is just a little bigger. The floor plan maintains its openness, flowing nicely into one another. The design also features a finished basement with guest quarters and a game room. Our clients are using this timber frame home as a weekend home, often hosting out-of-town guests. With its expanded layout, it accommodates a crowd and is great for entertaining.
Visit this modified Classic Barn 3 photo gallery.
The Lakeland Timber Frame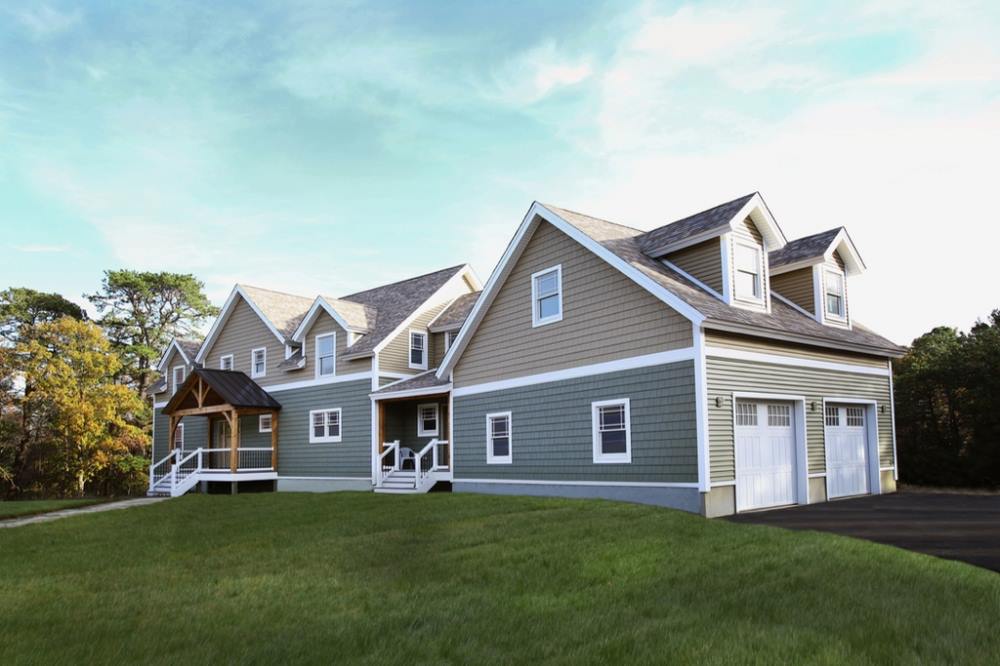 Our Lakeland timber frame home model also started with the Classic Barn 3 floor plan customized for a new timber frame home for clients in New Jersey. We added dormers and a reverse gable dormer to the front and exterior timber trusses to give the home a pop of timber on the outside. The result is basically a dressed-up version of our Classic Barn 3. This modified design became very popular. Therefore, we created the Lakeland timber frame floor plans as a standalone floor plan available on our website. This standard model also was designed with a connector and garage. This is a very popular request for most of our projects.

The Lakeland floor plan is very similar to the Classic Barn 3. Its major difference is that the Lakeland features an attached connector that allows for the mudroom to be off of the main floor plan. This seemingly simple change to the floor plan is actually a real game-changer to the flow between the kitchen, dining room, and great room on the main floor living space. The second floor is also the same as the Classic Barn 3, except that one bedroom is turned into an office.
The Greylock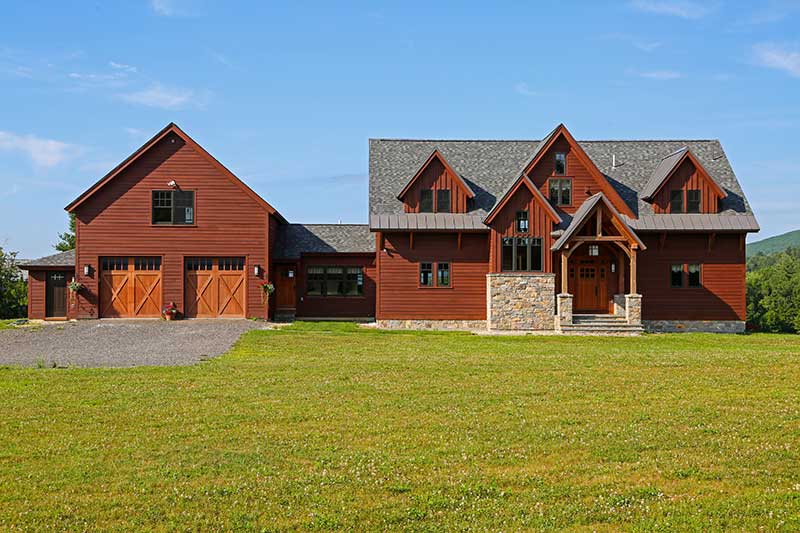 Looking for a craftsman-style timber frame? The Classic Barn 3 timber frame home also served as the baseline plan for this beautiful design. Looking at this timber frame home from the outside you may have never guessed its floor plan is very similar to the Classic Barn 3. The homeowners loved the floor plan, but the architectural design was too simple for their taste. To meet their needs, we modified the floor plan and added gable dormers and dressed up the roofline of the design. These changes created an impressive craftsman home design.

Want to see photos of this home? Visit the Greylock timber frame photo gallery.
We hope you found this blog post helpful! The main takeaway from showcasing these similar floor plans with different architectural styles is to stress how important it is to choose your floor plan layout first. Once your floor plans are complete, our design team can develop elevations and fine-tune the architectural details to meet your desired design style for the exterior of your new home.
If you would like to brainstorm about your new home project, call us today at 800.636.0993!