Discover our top timber frame photos on Pinterest! Pinterest is a great tool to save ideas, whether it be for your home, recipes, quotes or pretty much anything you would like to save on the internet. Pinterest has become especially popular in the home industry, many people using the website to gather ideas for their new timber frame home. Below we will list the top Davis Frame timber frame photos on Pinterest!
Off-Grid Oregon Timber Frame Home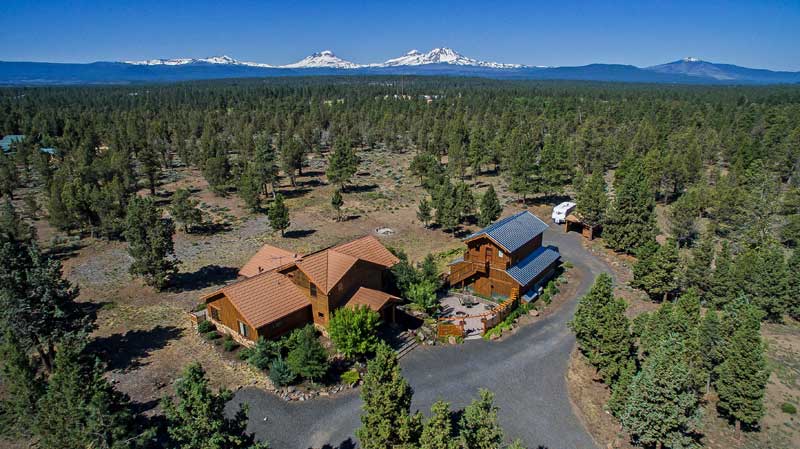 Check out our Pacific Northwest Representative's gorgeous off grid timber frame home! This timber frame home is stunning and even more beautiful is that it runs on solar panels. We can totally see its popularity, especially with its extreme energy efficiency!
Barn Home Bathroom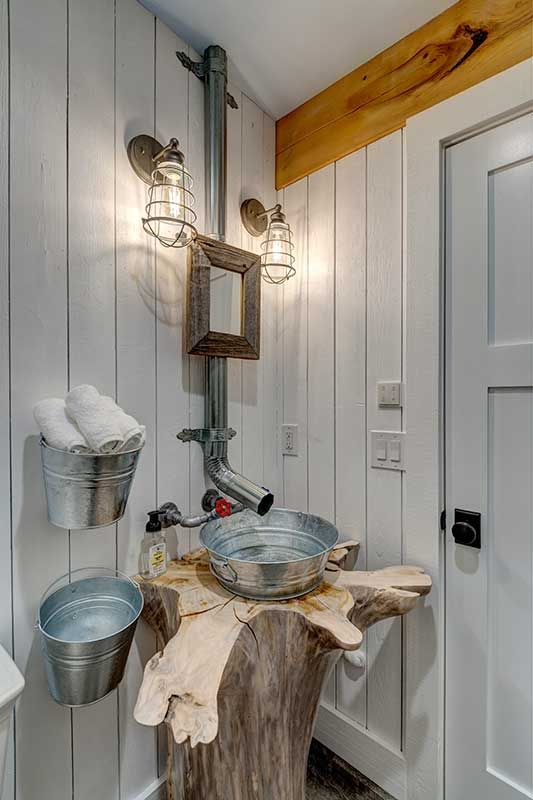 Can you say wow? This amazing Vermont Barn Home features a rustic industrial decorated bathroom. Shiplap walls and industrial piping and a metal sink make this bathroom unique. The homeowner made the sink stand out of a tree from their land, making this space even more special.
Barn Home Living in Vermont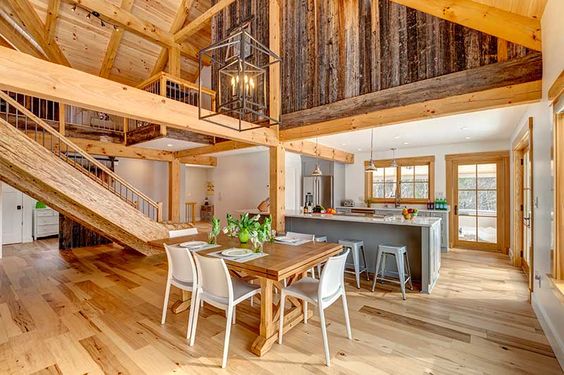 Also part of the Vermont Barn Home, this timber frame space is spectacular! The kitchen, dining room and great room all open up to one another. Most of this space is vaulted too, showcasing the beauty of the timber frame. The homeowners also added reclaimed barn wood to decorate the space.
Mountain Modern in Vermont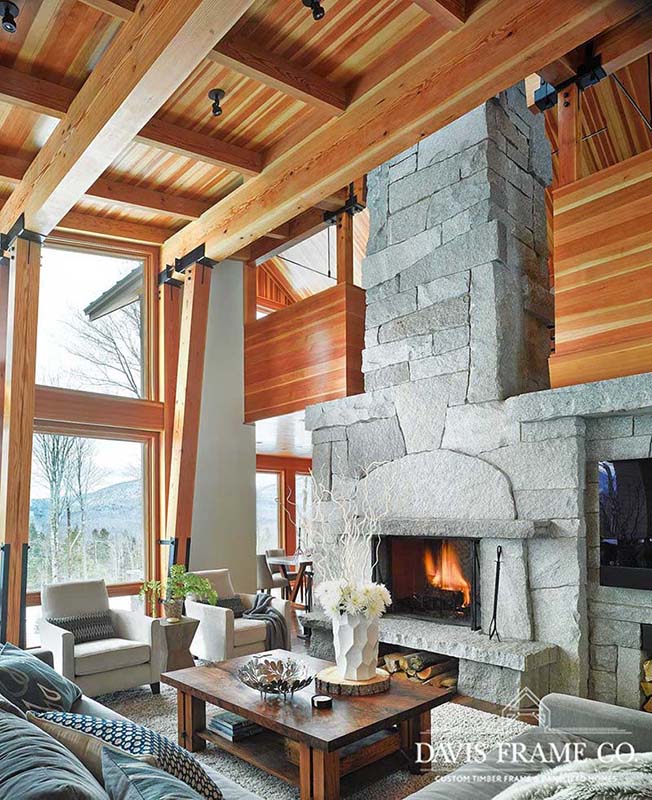 This Modern rustic timber frame ski home in Vermont features an amazing stone fireplace. The stone harmonizes well with the Douglas fir timber frame. The timber frame design features a modern twist with metal brackets. Wall of windows can be found throughout the timber frame home, allowing the outdoors in.
A Timber Frame Home With a Slide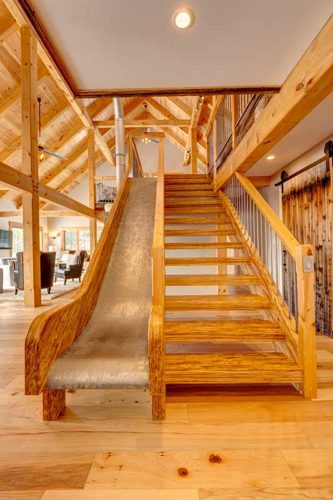 It's hard to believe, but our Modern Vermont Barn Home made it again (well, not really, it's beautiful)! 3 out of 5 of the top ten Pinterest photos are from this barn home. This timber frame features a custom slide, allowing the homeowners to slide down to the main living space from the upstairs loft space. We mentioned to the homeowner that his kids would love the slide; he replied, this isn't for the kids, but the adults! This was a good reminder that the kids can't have all the fun.
We hope you enjoyed this fun blog post showcasing our most popular timber frame home pins. If you haven't checked it out, read our blog post on the top timber frame photos on Houzz!
Interested in learning more about our timber frame homes? Call us today at 800.636.0993!