Today's blog post outlines the reasons why you should consider building a timber frame home. Timber frame construction is a unique way to build your new home. It not only offers a unique look, but it is one of the strongest and most durable home frame construction methods. Along with strength and durability, timber frame homes allow for architectural and floor plan flexibility. Learn more about the benefits of timber frame construction below!
Durability
Timber framing is not a new type of construction. It is an ancient craft that was used hundreds of years ago in Europe and Asia and it is one of the most durable forms of construction today. Large beams joined with mortise and tenon joinery creates a long lasting and solid structure. In fact, several timber frames can still be found that are a few hundred years old, proving that timber frames stand the test of time! Over the years, we've worked with customers in hurricane prone zones and areas that have high wind and snow loads. Timber frame is a perfect option for those that want the assurance that their new home will withstand natural weather disasters and the test of time.
Design Flexibility

Because the very nature of timber frame construction is openness, this allows for greater floor plan flexibility. If you are looking for a wide-open floor plan, you have far more options. It's often harder to incorporate an open floor plan into conventional stick frame constructed homes due to load bearing walls.
Along with floor plan flexibility, timber frames are adaptable to all the different architectural styles, including traditional, rustic, and contemporary design styles. With customization options such as varying wood species and stains, timber frame can adapt to any design style you desire.
Ambiance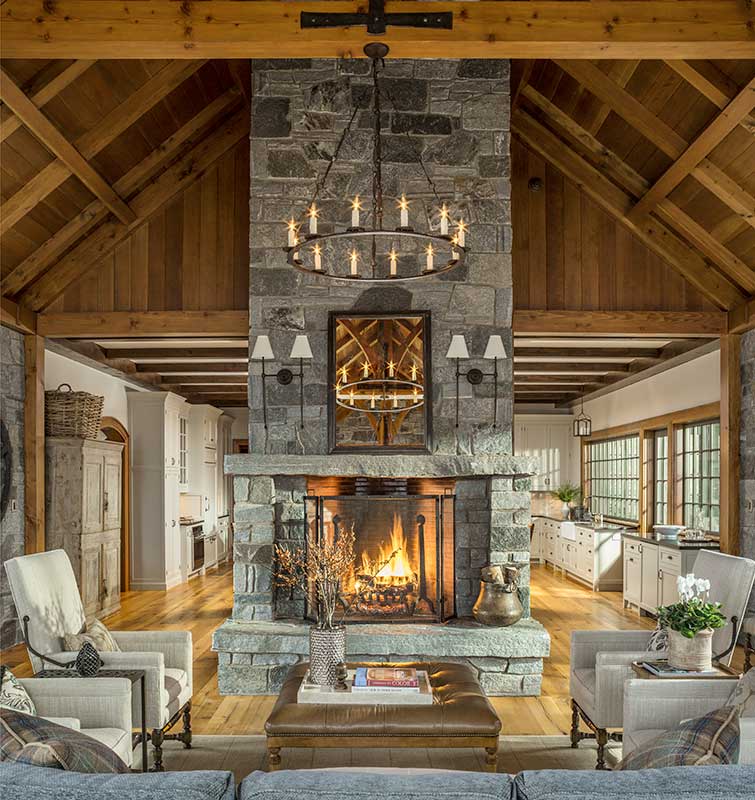 Timber frames lend themselves to a cozy and comfortable space. The exposed wooden beams are a unique natural element and create an undeniable ambiance. Whether you like a soaring ceiling with beautiful timbers above or a standard ceiling with timber accents above, the natural wood adds warmth to any space.
Timber frame homes make up less than 2% of the homes today. Why not stand out in the crowd and consider this specialty type of construction for your new home?
Energy Efficient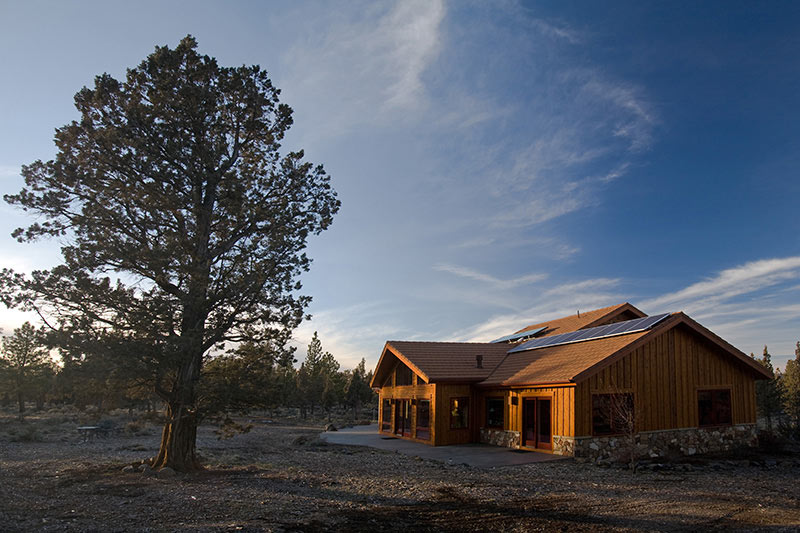 One of the best benefits of building a timber frame home is that they are super energy efficient when combined with Structural Insulated Panels (SIPS). SIPS wall and roof panels offer one of the most energy-efficient types of insulation on the market today. They create such a tight thermal envelope that there are little to no air leaks. Because of the extreme tightness of SIPS, air exchangers are often installed. Most timber frame manufacturers partner with Structural Insulated Panel (SIPS) companies, as well as other energy-efficient products such as windows and doors, and even passive solar design and other solar products too, so that they can provide a complete package.
Fast Construction 
Timber framing is a faster way to construct a new home. It generally takes around 2-3 weeks to install the structural components on-site, depending on the size and complexity of the frame. Everything comes to the site pre-cut, so that assembly is quick. We also factor in all window and door openings, making this step in the construction process simple and fast!
Interested in learning more about timber frame homes? Call us today at 800.636.0993.