Today's blog post is a great topic and covers working remotely with Davis Frame on your new timber frame home written by our salesman Mike. Mike has some great insight to offer on working on new timber frame home projects with clients remotely. Two recent distant projects he has worked on include Arkansas and Missouri. We are no strangers to shipping our timber frames nationwide!
Selling Remotely
One of the benefits of being a company that has been in business as long as Davis Frame Company has is that we can safely say we were one of the early companies to help mainstream the use of timber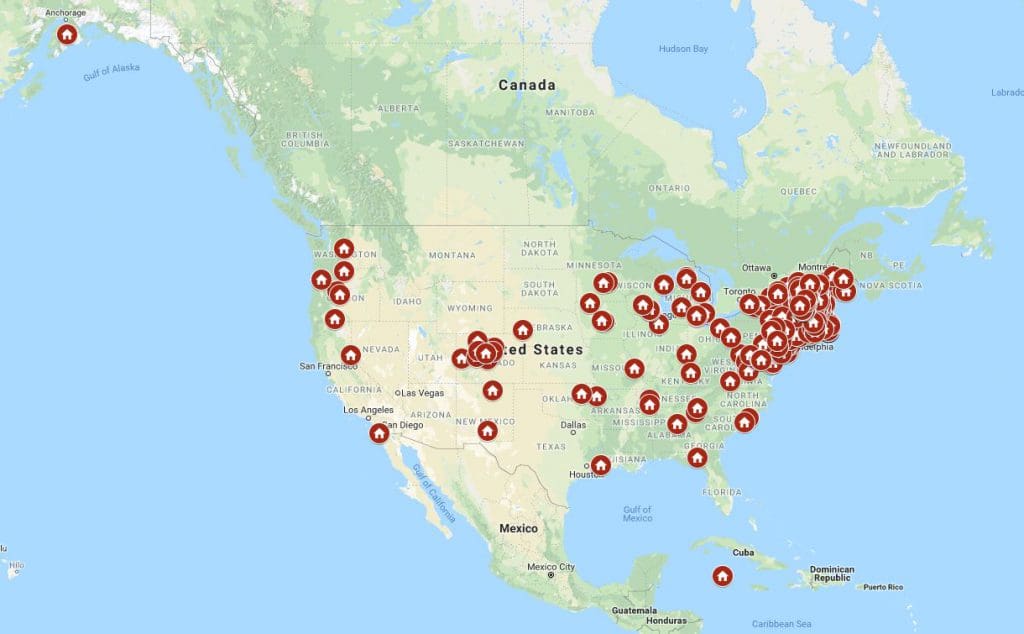 frame construction into homes throughout the United States. That being said, one of the hardest questions to answer for people is "How do you sell your timber frame package when you're so far away?" I hear this every day from not only potential clients but builders we work with. It's no secret that Davis Frame Company is a small timber frame and panelized company in a rural area of New Hampshire, but we can use the technology of Google Earth to view your site and also integrate virtual online meetings in our design process to bridge that gap.
It's safe to say when you're designing your dream house it would be a lot easier to see someone face to face when you're looking to decide, but often many of our clients within driving distance work with us virtually, as it's more convenient for their schedules. Our process is the same for all clients and the whole design process can be achieved remotely.
We have been very successful working with clients from all over the U.S., including the Northeast, Mid-West, West Coast and even the island of Grand Cayman. The number one reason clients work with us is that they develop a comfort level with the project manager they've been assigned which makes them feel more comfortable about designing their home. Building a relationship and trust early on is key for our clients.
The Design Process
Now onto the overall design process. Our clients come to us looking for the "wow factor" of a timber frame and really do not understand how to integrate it into their home and they value the specialized expertise we offer.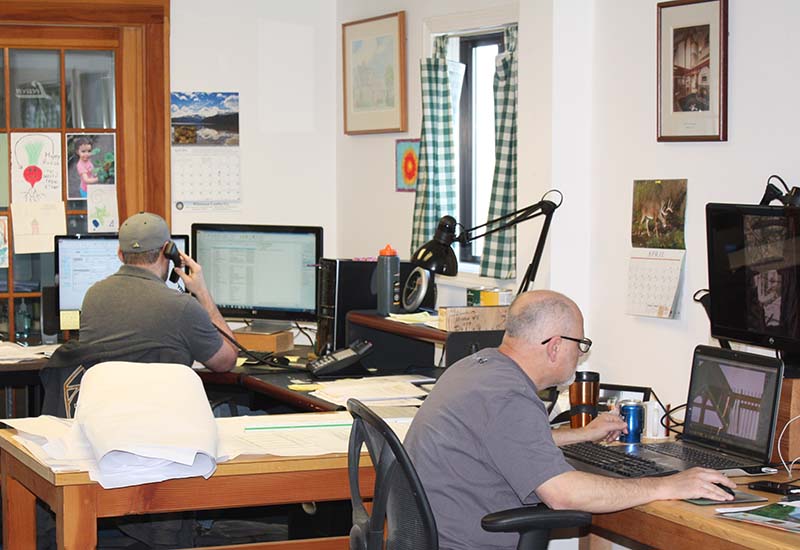 We start with their floor plan and this is usually the hardest part of the process because it's hard to visualize the overall space in your home. So many people start the process by being attracted to a square foot number but once they go into the design portion of their home, they realize that efficient space is much more desirable than overall space. Our design team also will give valuable design suggestions that the client may not think of.
Once we develop the floor plan, we simplify the exterior of the home with a 3D massing of what the overall shape of the timber frame home looks like, it can sometimes look like a house you'd be buying in Monopoly with no windows, doors or any character. But the idea is simple, do you like the shape? After we get the footprint and a preliminary floor plan is drawn, we work on the exterior architectural details such as siding, exterior trusses in the gable end, brackets and exposed timbers on porches are all important features to think about during this stage. Once we have details on what our client would like to see for architectural details, we develop elevations, window schedules and sections that are the most important part of getting your project from paper to the next step.
After these preliminary drawings are complete, our clients will ask us "how much is this going to cost?" With the preliminary drawings we've worked on we can price a timber frame package. From this point, our clients have everything they need to get their construction budget established with their builder and move forward with their new timber frame home!
The Builder
Here's the glue that holds the project together, do you have a builder picked out? The best part about being involved early in the design process is often our ability to make suggestions to clients based upon what we feel will not only help in the overall cost but will also create job site efficiency for the builder, we call this process "value engineering". Admittedly, all the value engineering in the world will not make a difference if the builder that is selected has never worked with a timber frame before, it's an art form and needs to be treated. Unlike conventional framing which gets hidden behind sheetrock and other finished material, the point of a timber frame is to display it proudly as you would any furniture in your home, our clients are proud of their timber frame homes and therefore the effort that goes into their installation is equally important.
So, what can the builder do? The most important step in ensuring the construction of your timber frame home goes smoothly is getting your builder engaged early. Asking all the right questions and being candid about, "I've never done one of these before" can be helpful so we can help your builder install the timbers and SIPs in a way that is efficient and effective for the client. If the builder isn't as comfortable with the process and needs a helping hand, we can offer a technical advisor where one of our crew members can help with the install.
The Delivery and Materials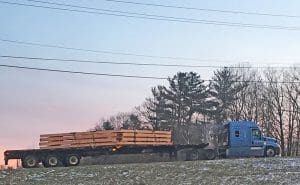 The other misconception about how we can properly help with a job from our remote location is ensuring that the material gets there when it's needed and not before. We are often in daily contact with our clients and their builders to keep apprised on scheduling changes or letting them know the location of their package in relation to their site. Having great relationships with both trucking companies that handle our deliveries is the ability to pick up the phone and get in touch with them to handle logistics. With our ability to source windows and doors nationally we can also ensure they not only arrive on the job site on time and when needed but getting them designed into the home from the beginning is key to getting exactly what you want.
What Other Hurdles Can There Be?
While preparation and proper planning are essential in ensuring the success of your timber frame or panelized home there is always the chance that something can go wrong, knowing you can pick up the phone and speak to the person you started the process with all the way back at the design stage should give you some comfort as you embark on your journey to building a new timber frame home.
To learn more about working with Davis Frame Company call us today at 800.636.0993!