SPECIFICATIONS
Bedrooms: 3
Bathrooms: 2.5
Total Sq Ft: 1,630
First Floor: 1,024
Second Floor: 606
As westward migration increased, communities developed along the Cumberland Trace. In 1785, settlers built McFadden's Station on the Cumberland Trace near the Barren River approximately where I-65 crosses the Barren River as a "rest stop" for travelers.
The Cumberland Trace by MossCreek creates a "rest stop for travelers." Open plan living and a Master Bedroom on the main level are a welcomed comfort. Generous Guest Bedrooms complete the perfect floor plan. With the use of natural materials of wood, stone, and glass, the Cumberland Trace is the perfect small rustic home.
You may also like...
The Concertina I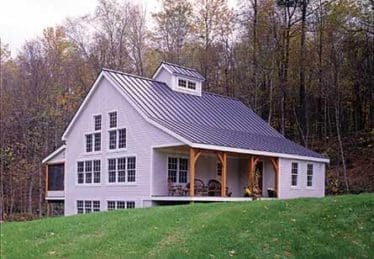 Classic Homestead 1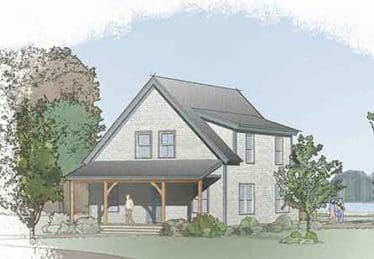 Classic Cape 1B