Why Choose This Option?
For a truly unique building option, consider a timber frame home, with its beautiful craftsmanship of exposed wood throughout. Timber frame home packages tend to be more costly than other building styles but are also one of the most energy efficient home styles.
Standard Timber Frame Package
Here is what is included in our standard structural timber frame home packages:
Timber frame – Douglas fir (other wood species available)
Structural Insulated Panels (SIPS) walls
Structural Insulated Panels (SIPS) roof
Pine tongue and groove decking
Floor framing
Windows and exterior doors
Siding and trim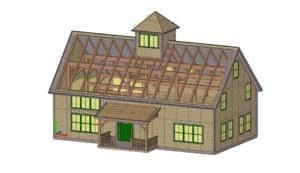 Why Choose a Timber Frame Home?
At Davis Frame Company, our main objective is to provide beautifully designed and expertly constructed dream homes for our customers. Our timber frame method offers a long list of benefits, including
UNMATCHED BEAUTY
One of the most attractive results of timber framing is stunning, light-filled open spaces. That's because timber frame houses are self-supporting, providing ample opportunity to create large open areas free of interior load-bearing walls.
Timber frame homes
are known for their
exceptional great rooms
, offering vast living spaces with imposing fireplaces, beautiful exposed beams, and towering cathedral ceilings.
ENERGY EFFICIENCY
Timber frame homes offer one of the most energy efficient homes on the market today. Our timber frames are typically wrapped in Structural Insulated Panels (SIPS). SIPS create an amazing insulated structure and due to no stud walls, there is minimal air leaks due to the continuous insulation and no thermal bridging.
DURABILITY
Timber frame is one of the most durable forms of construction, creating long-lasting, solid structures. The technique of large exposed wooden beams joined together with mortise and tenon joinery and secured with wooden pegs results in long-lasting, solid structures. Many timber frame structures still stand today that are hundreds of years old.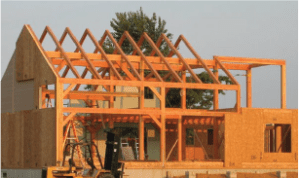 TIME ON SITE
Depending on the size and complexity of the design, timber framing allows for faster on-site construction. The installation of a new timber frame could be anywhere from 3 to 5 days. Structural Insulated Panel (SIPS) installation adds another week or two.
VALUE
Timber frame homes are appraised at higher market value. They offer many features that appeal to today's homebuyer, including unique beauty, craftsmanship, and superior energy efficiency. That gives you an edge on the real estate market when selling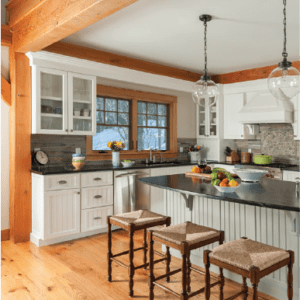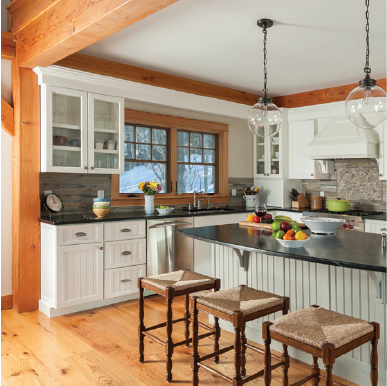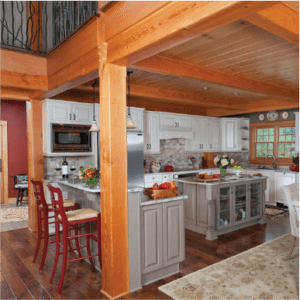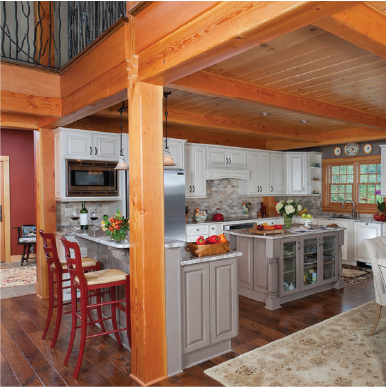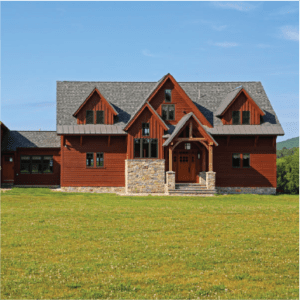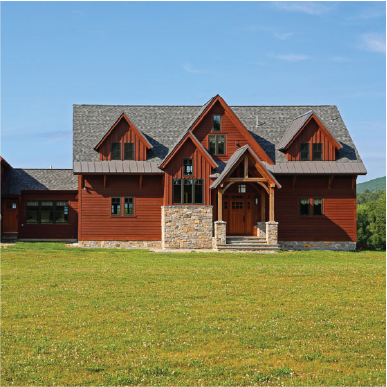 Tom and I are so pleased that we chose Davis Timber Frame Company to accomplish our dream of a timber frame home. From the beginning of the process to the end and beyond, their staff was responsive to our needs on a very timely basis. Davis Frame was flexible and worked with us when we ran into some scheduling issues, thus making a very stressful process rather enjoyable