Home Style: Hybrid Timber Frame
Why Choose This Option?
Hybrid timber frame homes combine timber frame construction with conventional methods, resulting in a home with accent pieces of exposed wood beams in chosen areas of the home. A more budget friendly option compared with full timber frame construction, this option offers the best of both worlds.
Hybrid Timber Frame Package
Our hybrid timber frame home packages typically contain a combination of structural materials, including timber frame, Structural Insulated Panels (SIPS), conventional panelized walls, and a precut roof system (often for the wings): Explore our standard hybrid package below.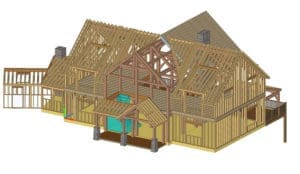 TIMBER FRAME SECTION OF HOME:
Timber frame – Douglas fir or Eastern White Pine
Structural Insulated Panels (SIPS) for the walls and roof over the timber frame
Pine tongue and groove decking for the roof
CONVENTIONAL SECTION OF HOME:
Conventionally panelized exterior walls
Pre-engineered roof trusses and/or pre-cut shipped loose rafters
Floor framing
ADD-ONS:
Windows and exterior doors
Siding and trim
Why Choose a Hybrid Timber Frame Home?
A hybrid timber frame home is a great option for those who like the idea of a timber frame home, but are also interested in some conventional design aspects along with the exposed wood. Hybrid homes are typically more affordable, and still very energy efficient and durable like timber frame homes.
ENERGY EFFICIENCY
Hybrid timber frame homes are some of the most energy efficient homes on the market today. Typically, the timber frame section is wrapped in Structural Insulated Panels (SIPS). We can insulate the conventional sections of the hybrid home with whatever insulation and r value you choose, still creating a very energy efficient home.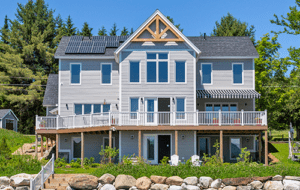 COST SAVINGS
If you are looking to add timber frame to your home, but don't think it's in your budget, consider a hybrid timber frame home! Combined with conventional construction, a partial timber frame can yield a nice savings while still giving you the look and feel of a timber frame home.
DURABILITY
Whether you choose a timber frame home or a hybrid timber frame home, our structural materials offer some of the most durable forms of construction, creating long-lasting, solid structures that will be enjoyed for years to come. We only use high quality materials that will withstand the test of time.
FAST CONSTRUCTION
Depending on the size and complexity of the design, a hybrid timber frame home allows for faster on-site construction. On average, the on-site installation time for a hybrid timber frame home is 2-3 weeks.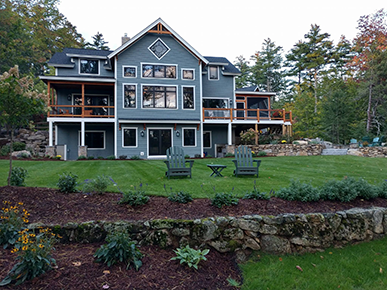 /home/167353.cloudwaysapps.com/aknxbvmjrc/public_html/wp-content/themes/generatepress-child/page-templates/stackable-modules.php on line 79
" />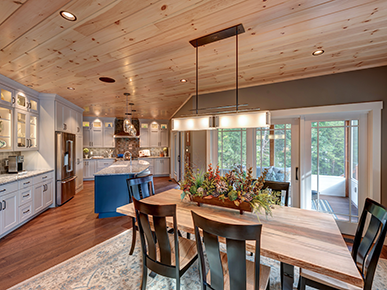 /home/167353.cloudwaysapps.com/aknxbvmjrc/public_html/wp-content/themes/generatepress-child/page-templates/stackable-modules.php on line 79
" />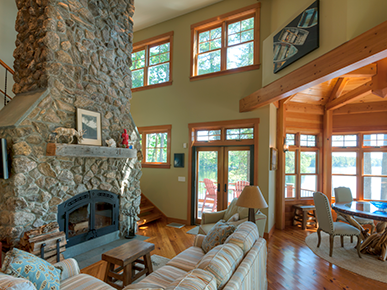 /home/167353.cloudwaysapps.com/aknxbvmjrc/public_html/wp-content/themes/generatepress-child/page-templates/stackable-modules.php on line 79
" />

Our visits to Claremont and interactions with Jeff and the team were good experiences. These experiences provided the level of comfort we needed to make the decision to go with Davis Frame. All in all, this was a big and complicated project, and we love the final result. We would recommend Davis Frame to anyone considering building a custom timber frame home