Home Style: Panelized Homes
Why Choose This Option?
Distinctly different from our timber frame home and hybrid timber frame homes, our panelized home is a departure from timber frame methods completely. Our panelized homes instead use high-quality panelized wall systems, completely prefabricated in our facility and installed on site. A great alternative to timber frame or conventional construction, our panelized system saves construction time and on-site waste and are more budget friendly when compared with timber frame.
Standard Panelized Home Package
At Davis Frame, we offer flexible package options, but here is generally what is included in our standard structural conventional panelized packages:
PANELIZED WALL PACKAGE OPTIONS:
Conventionally prebuilt panelized exterior walls
Engineered roof trusses or precut 2x rafters for roof
Various sheathing options for walls and roof
Floor framing
BUILD-PAK PRECUT SHIPPED "LOOSE" OPTION
Pre-cut ready to assemble conventional framing components packed and organized into intuitive bundles
Various sheathing options for walls and roof
Floor framing
Windows and exterior doors
Siding and trim
Pine or spruce tongue and groove decking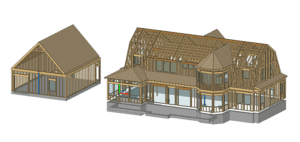 What are the Benefits of a Panelized Home?
At Davis Frame, we developed our high-quality and precise systems-built panelized wall system to offer homeowners and builders a high quality and faster way to build a new custom home. It is a great alternative compared to conventional building methods.
PRECISION MANUFACTURING
We design each custom panelized home in our 3D CAD program, allowing us to plan out all aspects of the structure before arriving on site. By using our computerized drafting and manufacturing equipment, we can guarantee quality and accurate assemblies the first time.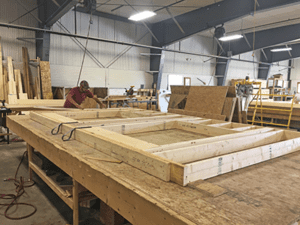 FASTER ON-SITE CONSTRUCTION
Our prebuilt panelized wall panels and precut roof will drastically cut down the framing time on site. One of our panelized packages can be assembled in as little as 2 weeks.
MINIMIZED ON-SITE WASTE
With our panelized wall system, there is minimal to no cutting involved, which also cuts down on jobsite waste.
Difference Between Panelized & Conventional Framing
As you research new home construction, you will come across systems-built construction methods as well as conventional on-site framing. Let us explain the difference.
SYSTEMS-BUILT OR "PANELIZED"
Factory controlled for optimal quality and precision

Straight plumb walls for easier finish work   

Accuracy down to 1/16"           

Accurate structural package cost   

No overages or mis-cuts

Reduced waste on-site 

Less carpenters needed for installation

2-4 weeks to frame depending on size  

Less weather delays due to faster on-site installation  
CONVENTIONAL FRAMING OR "STICK-BUILT"
Exposed to weather elements, potentially diminishing quality

More prone to weather delays

Not always square

Hard to achieve 1/16" accuracy

Varying costs and potential back charges

Overage and mis-cuts

Site waste

Labor shortages making it a challenge to find builders

2 months to frame depending on size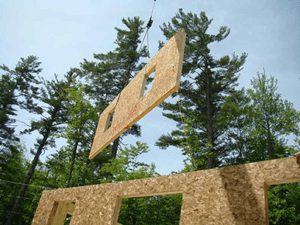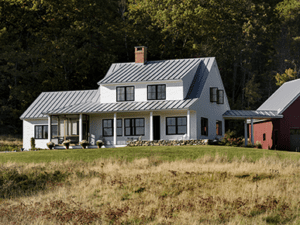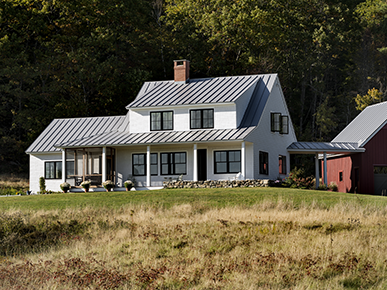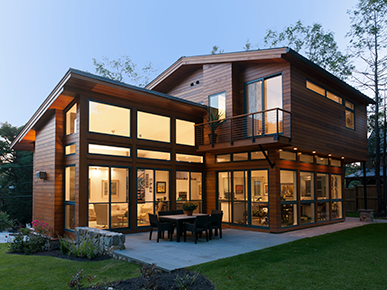 We've had the unique pleasure of working with Davis Frame on some amazing homes. What sets their team apart is the collaborative approach and willingness to design a home that is exactly in alignment with the client's vision.