Now that 2016 is upon us, many homeowners that are planning to build a new home want to know what are the latest trends in recent home construction. Read our article on the top 2016 New Home Design Trends we are seeing for many of our client's upcoming projects!
Modern Home Design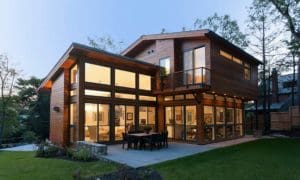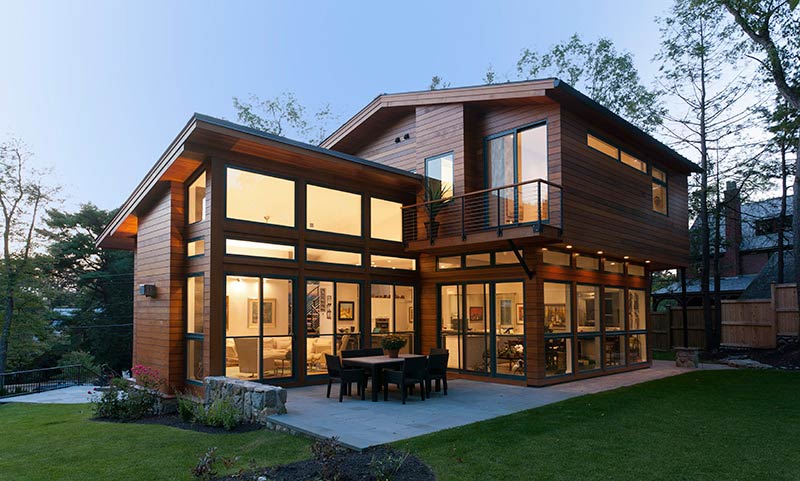 There is a growing interest in more modern home designs. Actually, we've seen a huge increase in interest over the last year. This includes simpler boxier designs, shed roofs and cleaner window lines. We're also seeing where homeowners are modernizing a more traditional architecture, to create a healthy balance of modern and traditional home design. This is often done through a more modern window design and often through the roof design. Interior modern decor is also popular in both modern and traditional home designs, and, we are also seeing homeowners decorate their modern designed homes, with a mixture of modern and old-world furnishings inside (antiques and industrial decor are huge). This mix of decor styles is popular and creates a sense of warmth and comfort.
Young families, including Generation X and the Millennium generation, are the biggest influences on this trend. Modern homes are not just being built in the suburbs, many are being built in the mountains and by the lake. Over the past year, we've seen more modern homes going up in New England than ever before.
We don't expect to see modern home design replace traditional architecture, but it definitely has its place in the market.
Smaller More Efficient Homes
Over the last several years, we've continued to see an increased interest in new homeowners wanting a smaller home. Though, they aren't going without! A bigger part of the puzzle which is challenging and rewarding is to create a smaller footprint and have space be open and live large, this is often done by eliminating unnecessary space and combining space, too. By going with a smaller footprint, homeowners are adding higher quality materials and striving for optimal energy efficiency.
Very Open Floor Plans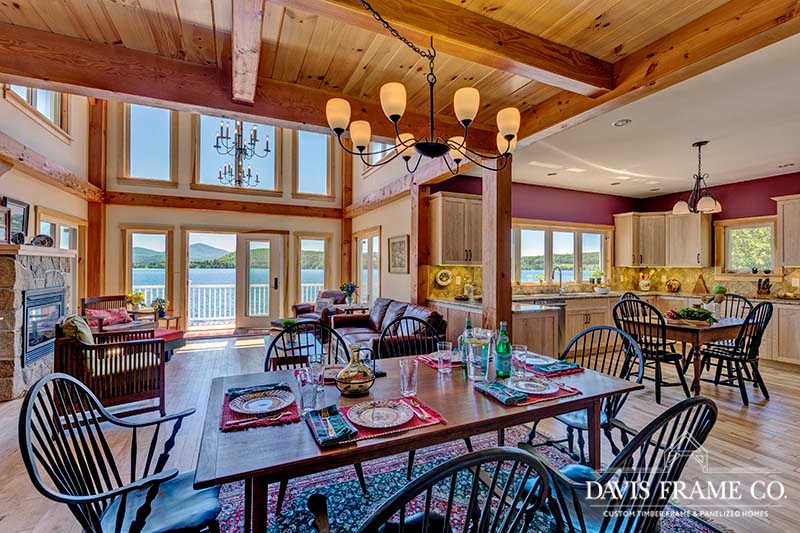 Open floor plans have been gaining popularity through the years, but we are seeing a growth in a more open floor plan than before. Many open floor plans we've designed over the years feature open-concept kitchen and dining rooms that lead to the great room through a large opening allowing for somewhat of an open-concept layout. However, we are now seeing more homeowners wanting all three spaces combined into one large space. It's common to now be in the great room while watching the homeowner cook in the kitchen, the distance between the two is not so distant anymore. It makes perfect sense for those that having a growing family and want a sense of togetherness or also for that homeowner who likes to entertain often. With open floor plans, we are seeing less formal spaces and more casual, easy living spaces.
One other open floor plan trend we are seeing is an open concept first floor, including no walls around the stairs! We worked with a client who hosted all the bedrooms on the second floor and opened up the entire first floor, including floating stairs to enhance openness. Check out the modern timber frame home photo gallery!
First Floor Master Bedroom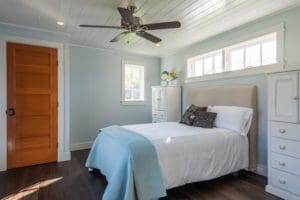 This has been a huge trend for years now, but we are seeing a spike in young new homeowners also planning for a master suite on the first floor. Many new millennial homeowners expect their homes to be the home where they will retire and they are planning for the future. Not to mention, a first-floor master bedroom increases the resale value of your home tremendously.
Not sure you are on board with this trend? Plan for a master suite on the second floor and the first. This is a perfect option for young families where parents may want to be near their small children. As children age, many eventually move downstairs.
Smart Homes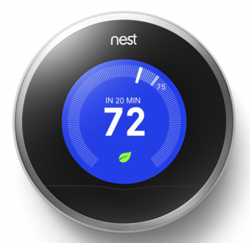 Google Nest pictured
Many homeowners are planning to use the latest technology to create a "Smart" home. This includes using thermostats (like Google's Nest) and lighting that can be controlled by your phone. Appliance companies are also adding features to allow your phone to control your appliances. We are also seeing clients adding charging stations to different areas of the home, including in drawers and cabinets in the kitchen where cords can be hidden. Some homeowners are forgoing this type of charging station and adding outlets that feature a USB plug. Whichever you prefer, it's a definite must in any house, new or old.
Check out our Pinterest board all about Smart Home Technology!
Timber and Wood Accents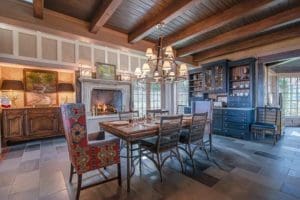 Many homeowners are looking to add a special touch and natural additions. Decorative and reclaimed timbers have become increasingly popular. You can easily get the look of a wood home without building a full-structural timber frame or post and beam house. Decorative timbers are non-structural and can be added to virtually any area of the home. With this option, you can control how much wood you feature in your home. Other wood accents that are increasingly becoming common are wood accent walls, especially with reclaimed wood and barn wood.
Look around on Pinterest and home decor catalogs like Pottery Barn and you will notice timber and wood accents everywhere!
We hope you enjoyed our take on the latest trends in new homes! If you would like to learn more about our timber frame and panelized homes, call us today at 800.636.0993!