Are you a home builder looking for a different way to build? Davis Frame Company offers prefab home building solutions, such as design and structural packages, that our are becoming increasingly popular for builders as they struggle to meet the high demand for new homes as well as labor shortages. Every industry has experienced labor shortages over the past 12 months, but the construction trades have been seeing a decline in the labor market for several years now.
High Demand for New Homes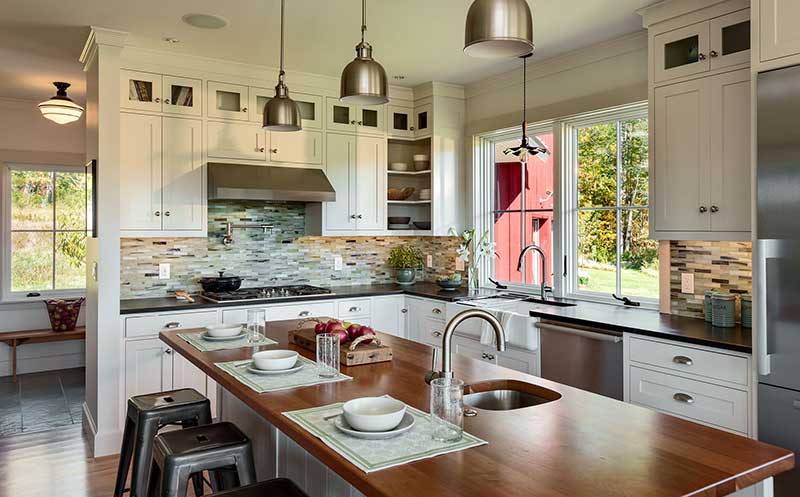 There are a couple of reasons for this tremendous increase in demand for new homes. One reason is that there is a shortage of existing homes for sale and too many interested homebuyers. You've likely noticed in your own community that houses are not staying on the real estate market long. In fact, many homes are selling for way over their market value and asking price, ending in bidding wars. All across the U.S., people are overbidding and overpaying from $10K to as high as $100K+ over the asking price. Existing houses are being sold sight unseen, which is unheard of. There just isn't enough supply to meet the demand, which is why many people are choosing to build a new home.
At Davis Frame, we are seeing significantly high demand for new primary and secondary homes in New Hampshire and Vermont. Our second home market in the Twin States has always been high, but it has increased exponentially since the pandemic. The Lakes Region and the White Mountains region of New Hampshire are especially seeing significant jumps in new construction.
The Reality of Labor Shortages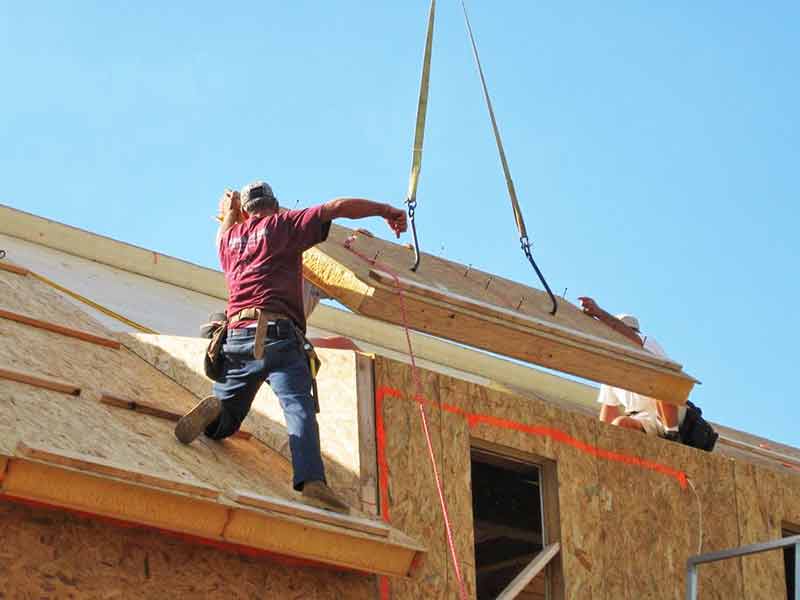 The labor market in all trades has been changing drastically over the years. Fewer young people are picking up the carpentry trade. Other trades have also been affected, such as masonry, plumbing, and electrical. Why is it so hard to find laborers? Research shows that 30% of laborers left the workforce during the housing crisis. The construction trades have never recovered those job market losses. This trend has led to a rapidly aging workforce, with the average age of a tradesman today at 55. If young people don't take an interest in the trades, this will continue to trend in the wrong direction!
Now during COVID times and the surge demand for new homes, it's more challenging than ever before to find on-site help to meet the high demand. Look at Indeed and search for carpenter job postings – you will very likely see a large number of job posts in your area. We believe that this labor shortage had driven the increase in inquiries from builders over the last 12 months interested in learning about our panelized walls.
Builder Collaboration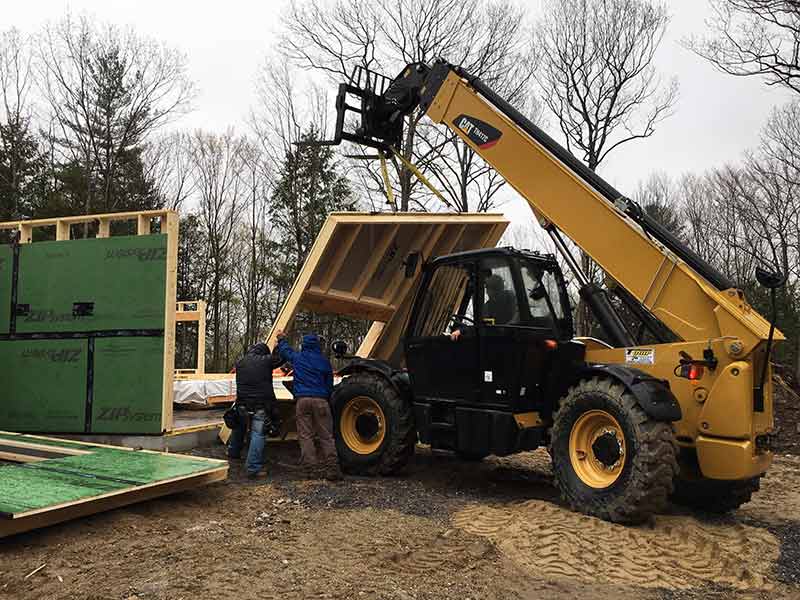 Davis Frame has collaborated for years with builders to offer prefab solutions for new construction. In fact, builders now make up nearly half of our business. Several New Hampshire builders use our panelized wall systems and timber frame packages to speed up onsite framing so that they can take on more projects. We also can solve many problems that may come about on-site so that installation is seamless. Our building systems reduce the number of sub-contractors and on-site labor needed to complete a project. Our building systems provide many benefits during the planning and design phase and the construction phase.
Davis Frame prefab home packages not only contribute to a faster build but also reduce on-site waste significantly. All of our materials come pre-cut and ready to be fit together like a puzzle with minimal to no on-site cutting needed. The quality of our prefab building systems is also top of the line. For example, our 2x panelized wall and roof panels are very similar to stick framing, the only difference is that the panels are built in sections in a controlled environment with precision in mind.
Over the last year, we've had one New Hampshire Lakes region builder who has contracted with us to supply a structural package for multiple houses! The demand for his services is high and the labor pool is thin and he just can't build as many stick frame homes.
Discover our prefab solutions for builders by calling us today at 800.636.0993!