Discover this mountain modern timber frame ski home! Back in 2011, we worked with Sisler Builders on this gorgeous Vermont timber frame ski home! Designed by Boston based Marcus Gleysteen Architects. This timber frame home features a mountain modern rustic design, blending perfectly in the green mountains of Vermont. Davis Frame supplied all the Douglas fir timbers, and the Structural Insulated Panel roof system over the timber frame. It features the timber frame in the entry, great room, kitchen, the vaulted covered porch and the bridge leading into the master wing.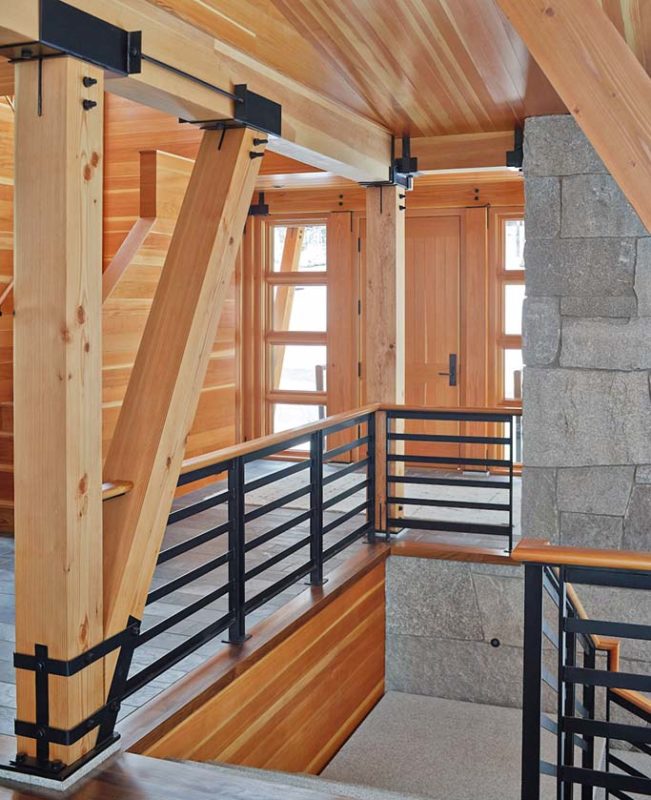 The timber frame entry features metal brackets and stair railing, setting the tone for a modern rustic vibe. It also features straight braces and what is more unique is that the brace starts at the bottom of the timber post, giving the timber frame a unique look.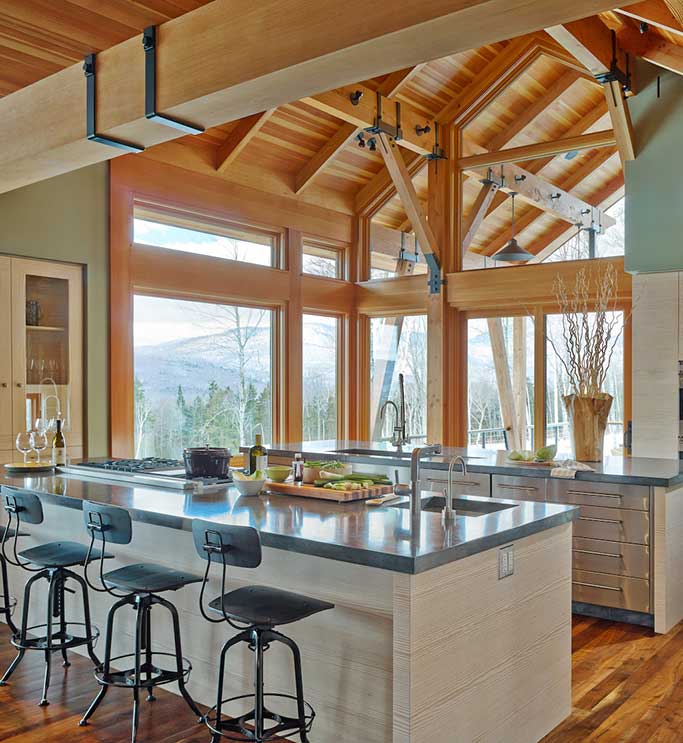 The gorgeous kitchen features a tall ceiling exposing the beautiful warm Douglas fir timbers. Douglas fir tongue and groove decking enhance the wood in the space. Also featured is a wall of windows allowing for natural light to come in and for a picturesque view of the mountains.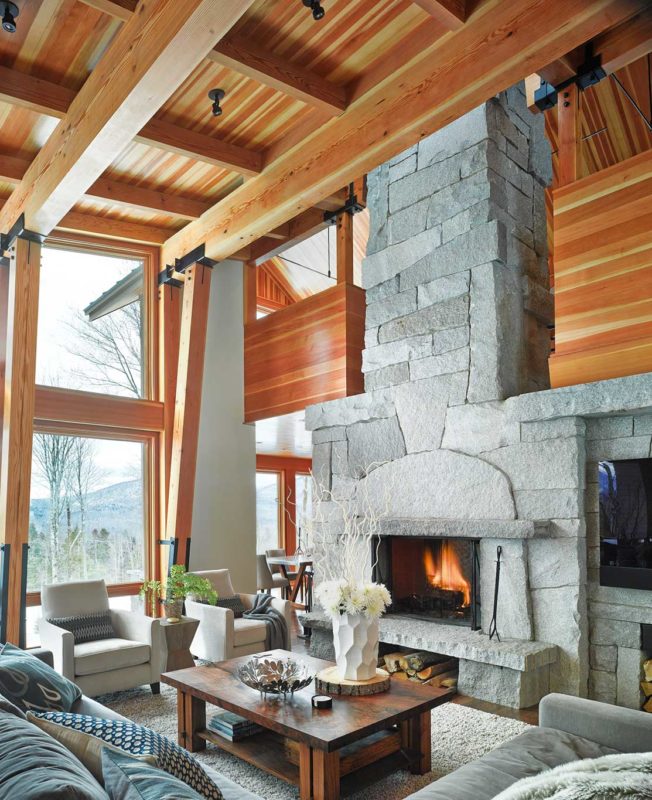 This timber frame great room is a stunning space and definitely gives off a modern rustic vibe. A beautiful stone fireplace featured and complements the warm Douglas fir timbers. Rather than the traditional vaulted space the reaches the peak of the roof, this space features a tall flat ceiling which also enhances the modern vibe.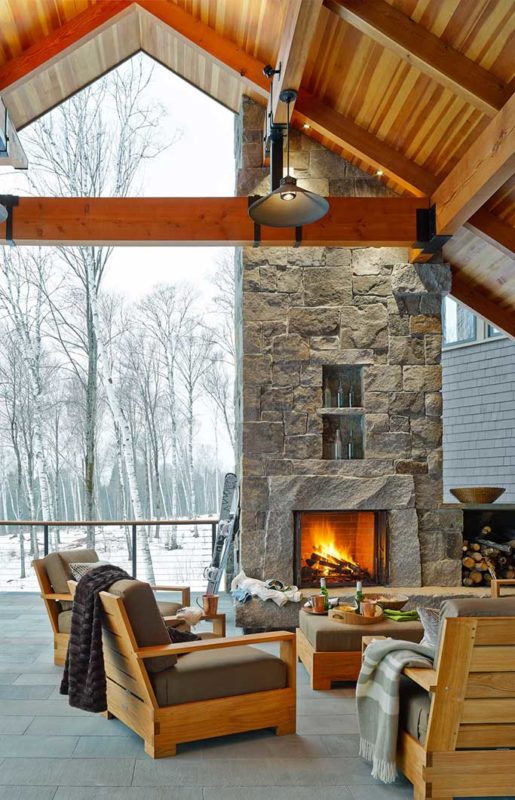 Also included in this awesome Vermont ski home is this gorgeous outdoor timber frame room, equipped with a stunning stone fireplace. The metal brackets and black lighting really add to this space.
Interested in learning more about building a mountain modern timber frame ski home? Call us today at 800.636.0993!
Photographer Credit: Jim Westphalen Photography