This barn style timber frame home nestled in Wine Country, Oregon has become one of my favorite Davis Frame homes. I have already blogged about this beautiful barn home twice, but I just can't get enough of it! Between the gorgeous wall of windows in the great room to the scones to the incredible view of the rolling hills, this home is just beautiful!
If you're a wine enthusiast like I am, you can appreciate why the homeowners built their vacation home in wine country. Not only does this new timber frame home offer views of a vineyard below, but it is also located on the Oregon wine trail. It's in the perfect place to relax to take it all in, with a glass of wine. The photos below show how beautiful a timber frame home can be at night with the right lighting. Read our previous blog post on lighting a timber frame home.
Oregon Timber Frame Home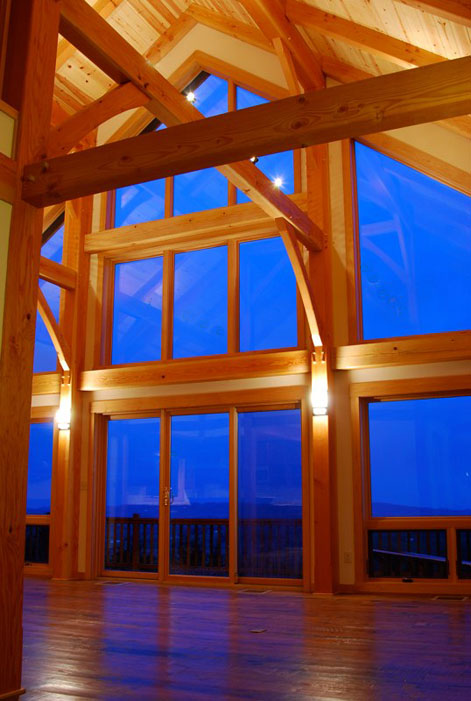 To light this great room, the homeowners chose track lighting and wall sconces.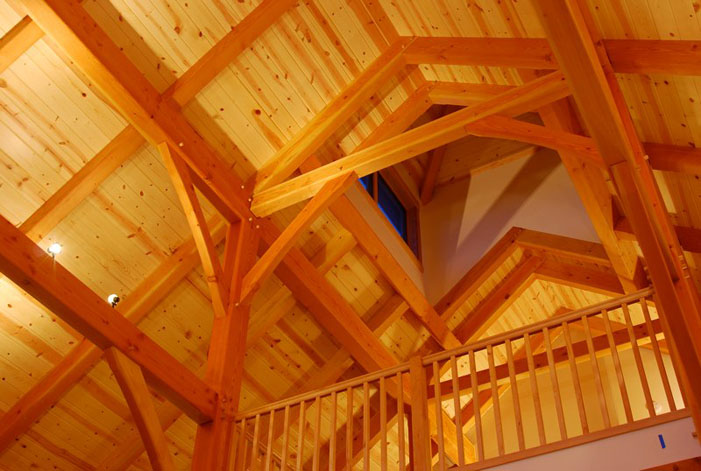 Track lights enhance the beauty of the Douglas fir timbers. The cupola provides lots of natural light during the day.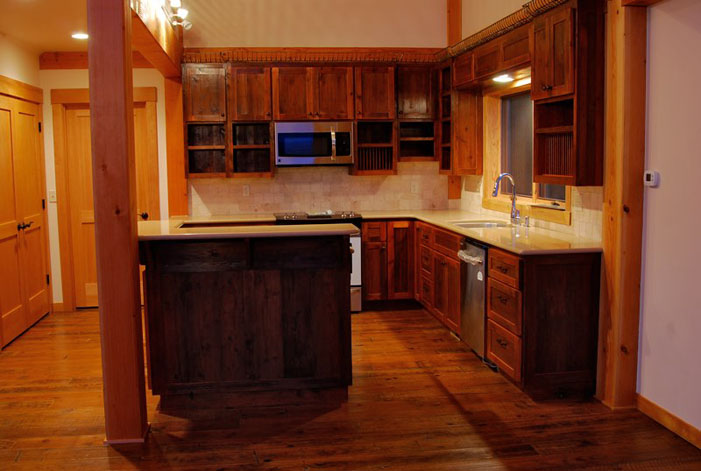 Timber frame kitchen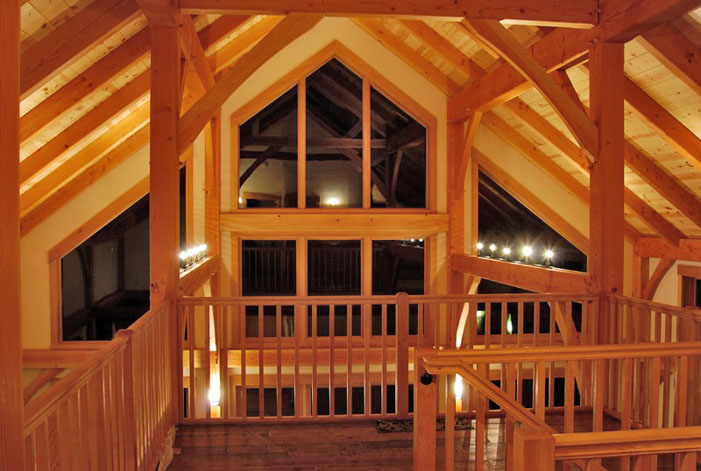 The loft is a great place to enjoy the beauty of the timbers and is a great place to be during the daylight hours to enjoy the stunning views of the rolling hills.
Often people think of Northern California for wineries, but Oregon is just as beautiful and the best-kept secret for wine. Check out Oregon Wine Country's website to learn more.
For more information on our timber frame packages call us today at 1-800-636-0993!