SPECIFICATIONS
Dimensions: 36′ x 28′
Bedrooms: 3
Bathrooms: 2.5
Total Sq Ft: 1,692
First Floor: 1,008
Second Floor: 684
The Arts and Crafts Movement in American architecture at the turn of the century shifted the focus of design away from cookie-cutter designs of the Industrial Revolution and encouraged a return to unique and fine craftsmanship.
The Bungalow 1 was created to pay respects to the design principles of that movement while incorporating a home layout that suits a modern lifestyle. Characteristic of the Arts and Crafts home, you'll find charming built-in features like a desk in the efficiently designed kitchen, perfect for making lists and paying bills, and benches in the first-floor master bedroom.
On the second floor, family and guests will enjoy the exposed timber rafters in the two spacious bedrooms and bathroom. The upstairs hall has space for a large desk, and the inviting front porch is a wonderful place to sit and enjoy the sights and sounds of your neighborhood.
You may also like...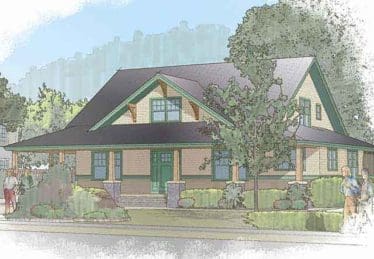 Bungalow 2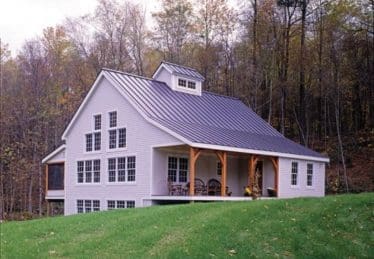 Classic Homestead 1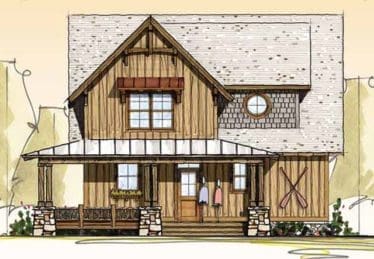 The Cumberland Trace