SPECIFICATIONS
Dimensions: 20′ x 36′
Bedrooms: 1
Bathrooms: 1
Total Sq Ft: 965
First Floor: 720
Second Floor: 245
The Classic Studio 3 offers a lot of living in a modest space. A wall of windows in the cathedral-ceiling great room and two sets of French doors with sidelights provide plenty of light brings a sense of the outdoors inside. A timber collar tie spans the great room, providing visual interest. A full bath is tucked away between the stairs and the kitchen.
An open stair leads to the loft bedroom, which is spacious enough for a sitting area.
You may also like...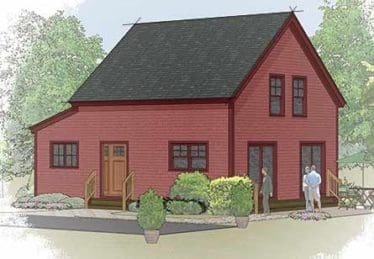 Classic Studio 1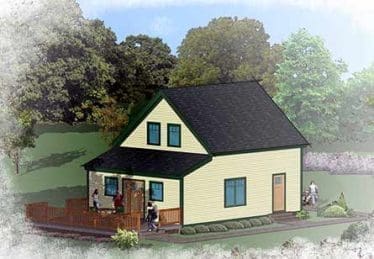 Classic Studio 2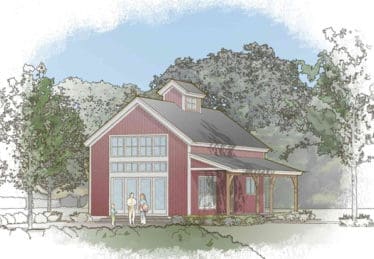 Classic Sugarhouse 1