In today's new housing market, we are seeing an uptick of interest in modern prefab home design, especially with non-baby boomer generations. There will always be a place for traditional design and it still makes up a majority of new housing, but modern is hotter than ever before. Popular exterior features of a modern home are often simple boxy architectural designs, shed roofs and windows without grilles. Modern interior finishes typically are open concept living space, minimal or no molding, simple and neutral paint colors, minimal decor and more.
This gorgeous modern prefab home in the suburbs of Boston features a wall of glass in the front and the back. Straight square lines and no window grilles add to the modern appeal of this home. The roof design of this home features multiple shed roofs, a typical architectural feature on a modern home.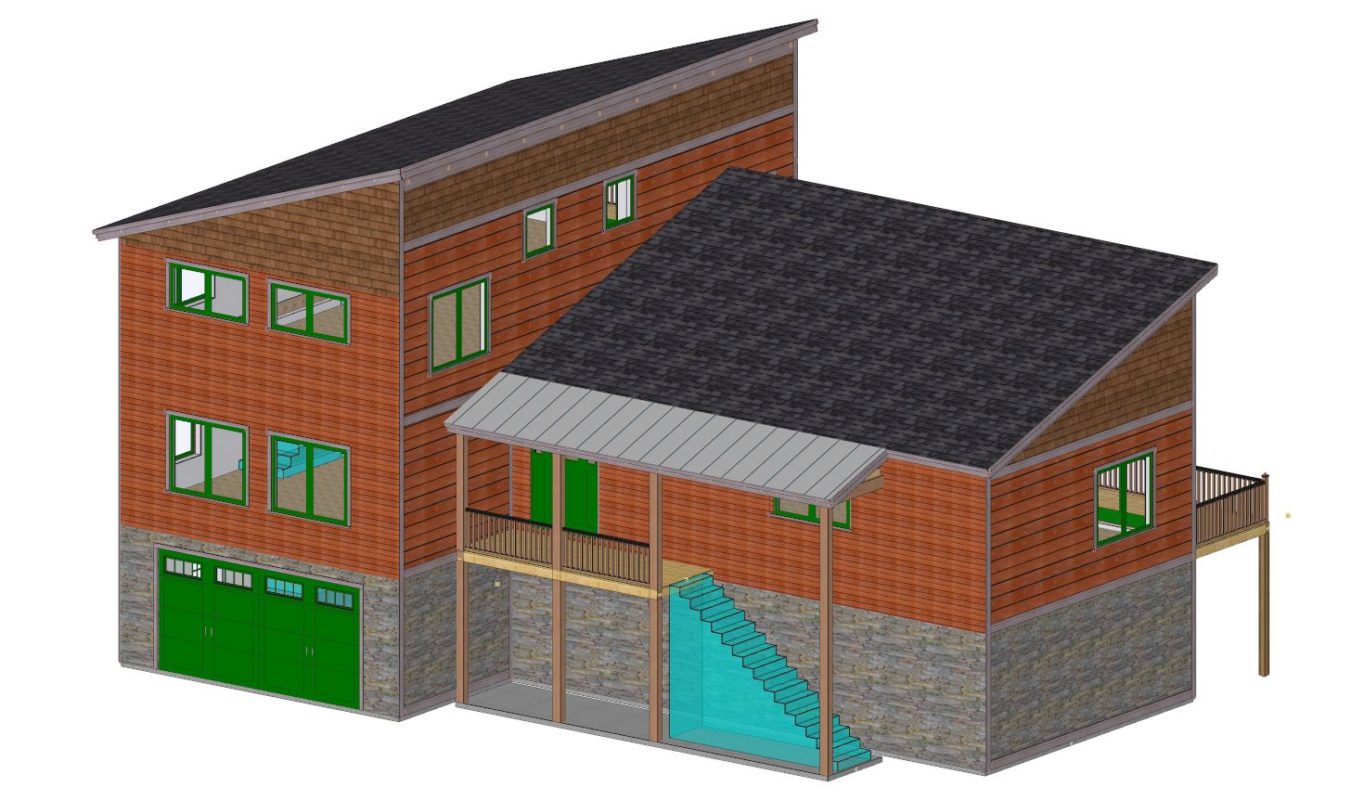 This modern prefab home design is a preliminary design we are working on features two rectangle boxes with a shed roof design. The first part of the house features one story living while the second part of the house features two level living. This is a great way to break up the design and to feature one and two story living.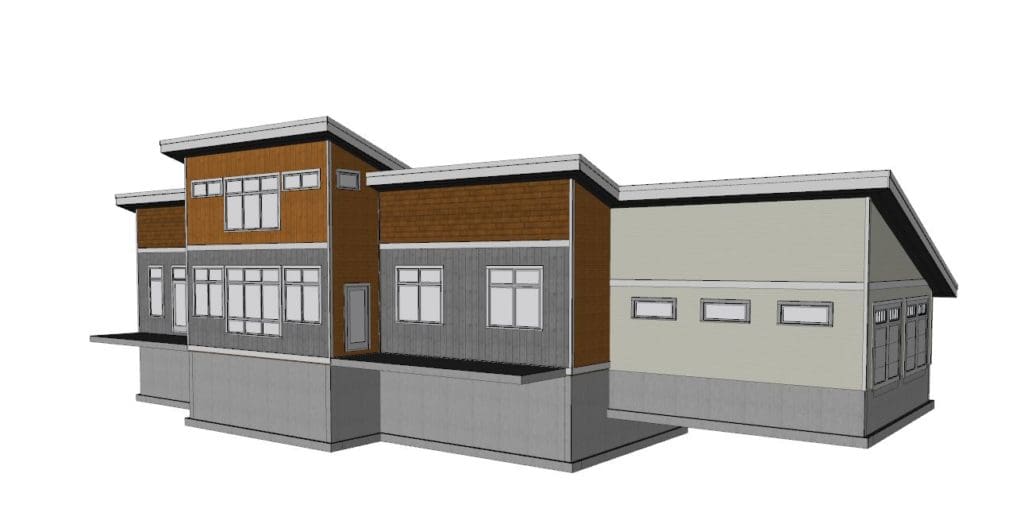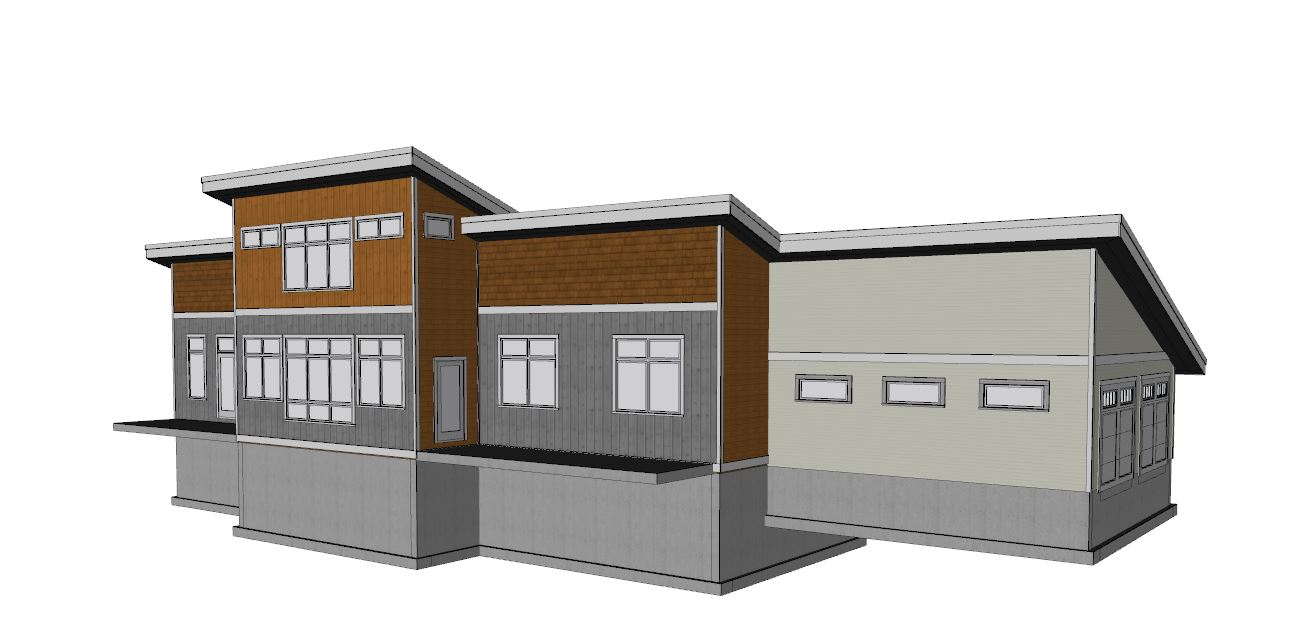 This is another preliminary modern prefab home design we are working on. The design is made up of three boxes, all featuring a shed roof design, too. It features a wall of glass on the center box where the main living area is, allowing plenty of natural light in. One wing features the master suite, while the other features two guest bedrooms and a shared bathroom. Interested in seeing this floor plan? Call us today at 800.636.0993.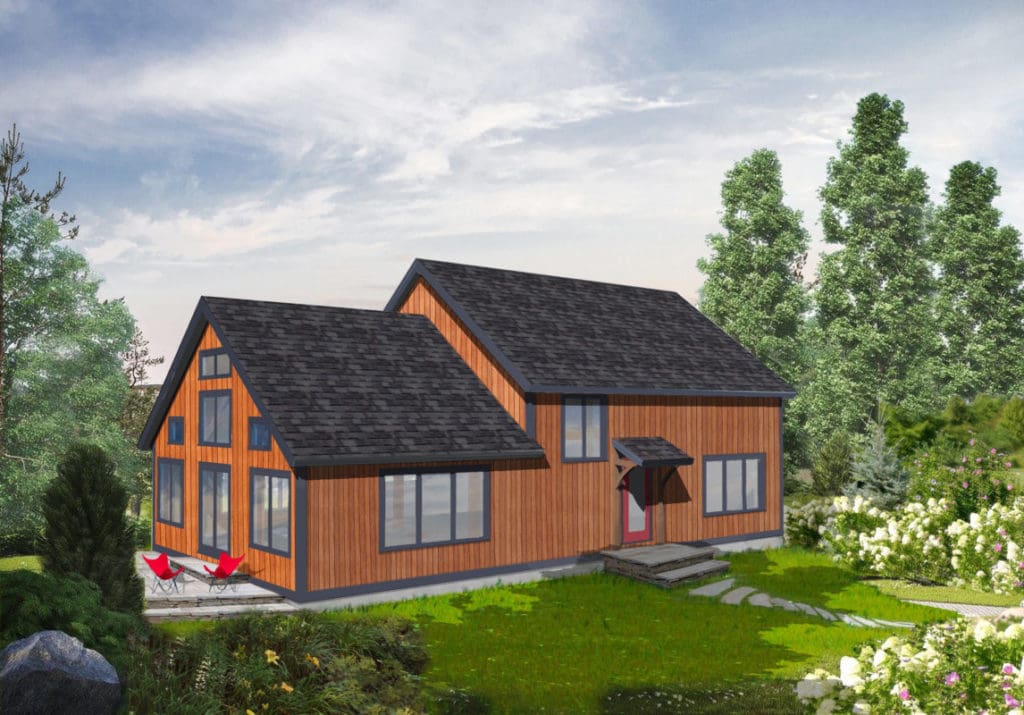 Our Classic Barn Homes have been popular, and it's no wonder. Barn home living instills a sense of familiarity. We took our traditional barn home plan and modernized it to give it cleaner lines and a fresh look. We added large casement windows without grilles and featured vertical siding, enhancing the modern appeal. We kept the traditional gable roof design, making this a perfect blend of modern and traditional barn home living.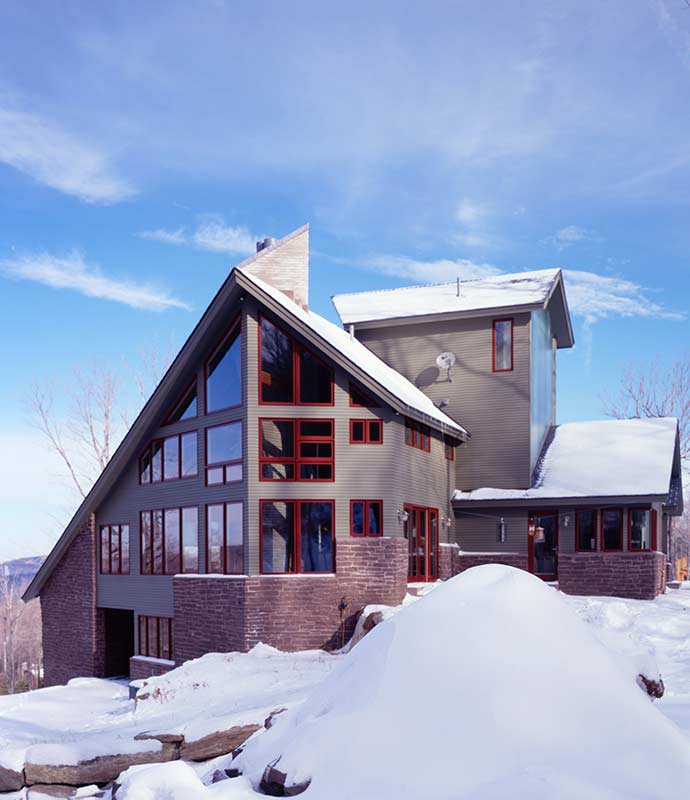 By a popular ski mountain in Vermont, this beautiful modern prefab home features a prow design and a modern wall of glass. The home also features glulam timbers in the inside, helping to warm up the modern design.
Are you interested in building a prefab timber frame or panelized home? We can work with you on a custom house design, whether you like traditional or modern. Call us today at 800.636.0993!