Are you looking to build a small timber frame home and can't seem to find any plans? Look no further, at Davis Frame Company, we've worked on quite a few great small timber frame homes that don't feel so small and lived "large." We've designed small capes, colonials, homesteads, studios and more. Below are a few of our favorites!
Classic Homestead 2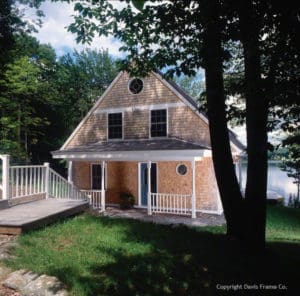 Our Classic Homestead 2 plan features 1,660 SF of space. The first floor is spacious and open and features a half bathroom and a den that could also be a bedroom. The second floor hosts 2 bedrooms and a full bathroom. This cute home was originally built on a lake, but would work just as nicely in the country!
Classic Studio 3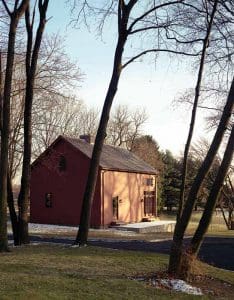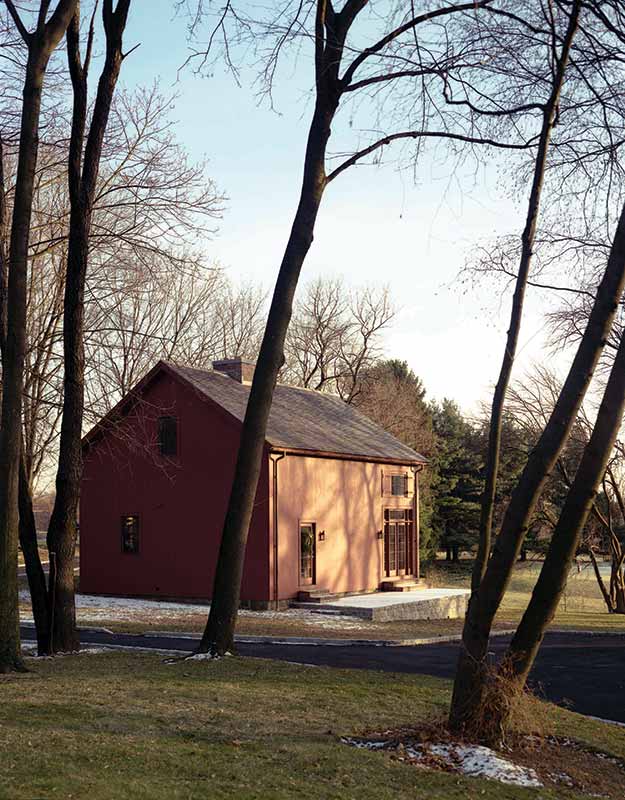 The Classic Studio timber frame home is a great small timber frame plan for those looking for a small weekend escape or would work perfectly for a single person or couple. The plan features 965 SF and an open first-floor plan. Also, included is one full bathroom and a spacious bedroom.
Small Colonial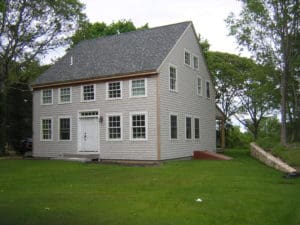 This small colonial style post and beam is located on Martha's Vineyard. The floor plan offers just over 1,700 SF. The first floor features an open and spacious plan as well as a den and half bathroom. The second floor hosts three bedrooms and 2 bathrooms.
Contemporary Cottage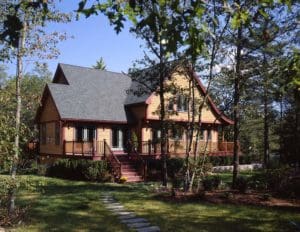 The Contemporary Cottage is a wonderful large "small" home. This timber frame floor plan features just under 2,500 SF of living space and 3 bedrooms and 2.5 bathrooms. This is the perfect size home for a family or for anyone who just wants that little extra space. Check out the Contemporary Cottage timber frame floor plan today!
Don't see a small timber frame design that fits your needs? Contact us today at 800-636-0993 to learn more about our custom design services and weather-tight shell home packages!